Following the success of the first Johnnie Walker House in Shanghai last year and continuing the brand's mantra of 'Keep Walking', the Scotch whisky giants have officially opened the doors to the Johnnie Walker House Beijing. The outlet is officially the world's largest embassy for luxury Scotch whisky outside of Scotland.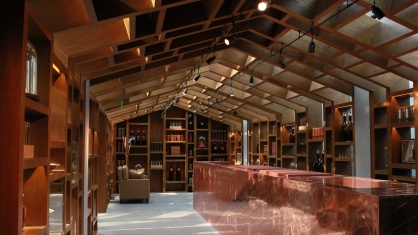 Part museum, part experiential centre, the Johnnie Walker House Beijing is located at the prestigious Ch'ien Men Street in the Dongcheng District. The outlet was created to stand as a highly contemporary space, rich in authentic whisky story-telling for the discerning consumer along with the opportunity to participate in the art of blending. In short, it's truly a one-stop centre for Scotch whisky lovers and fans of Johnnie Walker the world over.
"Johnnie Walker House Beijing is a multi-sensory experience, showcasing Scotch whisky culture; it is a luxury boutique, selling the Master Blender's finest work; it is a private club, providing a new cultural platform for whisky appreciation; and it is an artistic space, providing inspiration for new forms of creativity," said Lawrence Law, General Manager, Johnnie Walker House.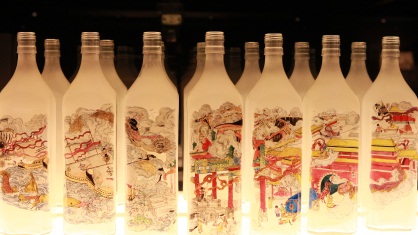 In fitting fashion, the Scotch whisky maker held a grand opening of the outlet In Beijing on December 7th 2012. A-list celebrities from Hong Kong and China, the likes of Karen Mok, Chen Shu, Pace Wu, Zhang Yadong and many other celebrities graced the event.
The Johnnie Walker House Beijing is located at No. 23, Ch'ien Men East Street, Dongcheng District, Beijing. The outlet is open Tuesday to Sunday from 7pm to 2am.