If you're the type of person who enjoys Sunday cocktail brunches and after-work drinks, having your own cocktail bar can be an addition to your home you never knew you needed. It's the best of both worlds: you'll be able to constantly play around with spirits and mixers and you'll also get to discover new flavours and styles.
Here's how to get started:
Tools
Don't worry about fancy equipment as you'll only need three main tools:
1. A jigger to measure spirits
2. A shaker to mix drinks
3. A bar spoon (a long-handled metal spoon) to stir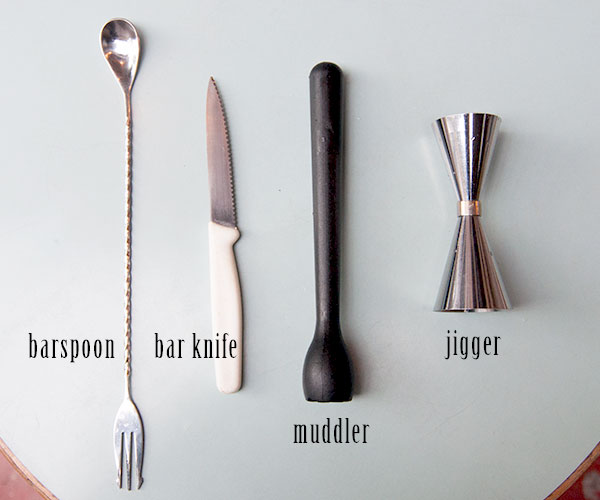 Additional tools to add to your collection can include a muddler, a small knife for slicing, a citrus juicer, and a strainer (Julep or Hawthorne) to remove any excess pulp from your mixers like fresh juices.
Strainers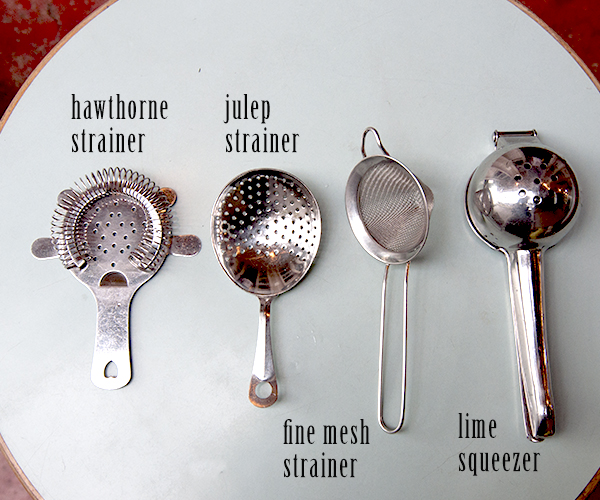 Once your tools are set, you need a steady spirit collection.
Spirits
It's highly recommended you start stocking up your home bar with your favourite spirits whether it's white or brown, if not you'll end up spending on spirits that'll sit on your shelves for years to come. This bar is more for you so it's important to make sure you have what you personally enjoy on your shelves.
Brown spirits
Some brown spirits that should be essentials in your collection are cognac/brandy (Hennessy V.S.O.P), bourbon (Wild Turkey 101) and Scotch (Johnnie Walker Black Label) . Although you can drink most of these spirits neat or on the rocks, you can also use them to create simple cocktails.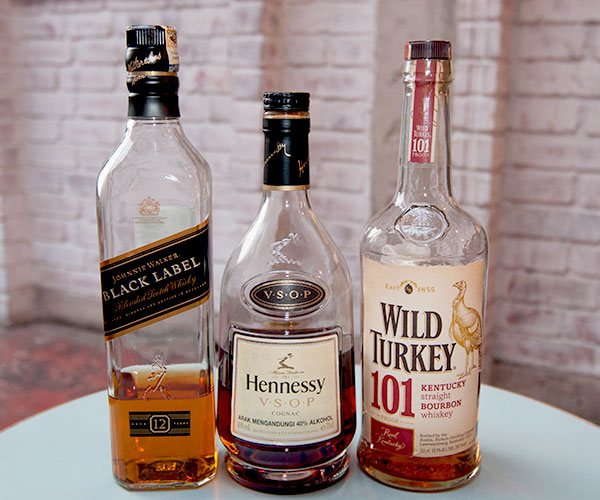 Recipes:
Old Fashioned – 45ml whisky /bourbon/brandy, 1 cube/teaspoon sugar, 2 dashes of bitters
Whisky Highball – 45ml whisky topped with soda/ginger ale (add fresh fruits if you like)
Sidecar - 50ml cognac/brandy, 20ml triple sec, 20ml lemon juice

White spirits
With white spirits, your options are slightly more varied as you have rum, tequila, vodka and gin to choose from. These spirits are great as mixing liquors for cocktails so there's plenty for you to play around with. Some must-haves include Bacardi Carta Blanca Rum, Beefeater Gin, Jose Cuervo Especial Gold Tequila and Stolichnaya Vodka or Absolut Vodka.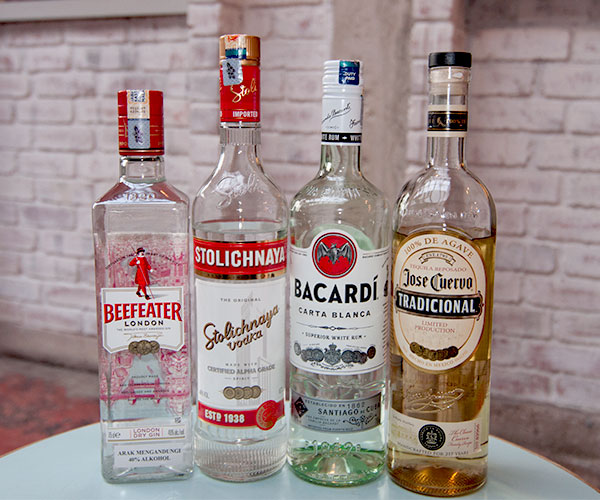 Recipes:
Cuba Libre - 50ml rum, 120ml cola and a squeeze of a lime wedge
Daiquiri - 45ml rum, 15ml sugar syrup and 130ml lime juice
Gin and tonic - (1 part of gin to 1 part to 3 parts of tonic water) gin, tonic water and garnish with a thin cucumber wedge.
Ice
Tip: You can buy ice moulds from Daiso, Muji or Ikea to get the perfect shapes for your cocktails such as cubes for long drinks and ice balls for short drinks.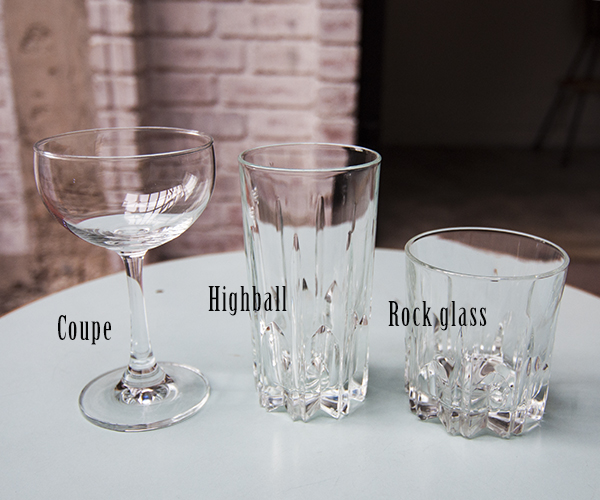 Glassware
You'll only need three staple glasses for your collection which are rock glasses for short drinks (Old Fashioned), highball glasses for long drinks (Tom Collins), 10oz and martini/coupe glasses (Daiquiri or Margarita)
Mixers
Keep the mixers simple as most of them are versatile enough to be used in different cocktails. Your mainstays should include citrus mixers like lemon and lime juice, sugar syrup and soda.
How to use your mixers: Three parts spirit with one part sugar syrup and one part citrus juice (adjust the sweetness and sourness to your liking). For a dash of extra flavour, Angostura Bitters is good for enhancing cocktails like an Old Fashioned.
Garnishing
The best garnishes to use are zest from the citrus which will enhance the aromas of your cocktail, such as lemons, lime and oranges. It's best to find something that connects to the drink, like an orange twist for a Whisky Sour.
Again, these are just the basics and you can always tweak the recipes to suit your own personal taste by experimenting with different spirits, garnishes and fruits. That's the beauty of cocktails; there are no rules when it comes to what you're sipping so long as you enjoy it.
Special thanks to CK and the Coley team for sharing their input and allowing us to take photos for this article.