For half a decade, Hyde at 53M – or simply Hyde, as it has come to be affectionately known – has been serving the Petaling Jaya area as one of the first speakeasy bars there, at a time when speakeasies were springing up everywhere around KL. The nondescript staircase to the left of The Good Batch café (owned by the same folks) takes you up to an imposing black metal sliding door on the first floor, to the same spot they've occupied for the last five years.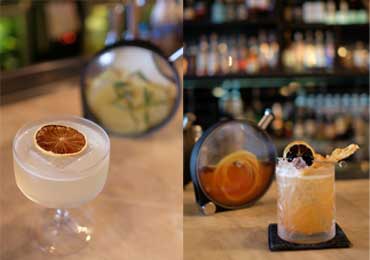 Portholes Bee's Knees and Jungle Bird cocktails
It's still a place where you can hide with your friends outside of the madness of KL, above the drone of Damansara Uptown (a neighbourhood where traffic is ever-present) – the prohibition-era vibe continues to live on here, with sturdy leather sofas, gorgeously low warm lighting thanks to the exposed Edison bulbs over the bar, and the beautiful touch of an impressive display of fresh flowers on the end of the bar. It's a grown-up bar that gives elegance and sophistication, without the exorbitant price tag. And it's aged very well.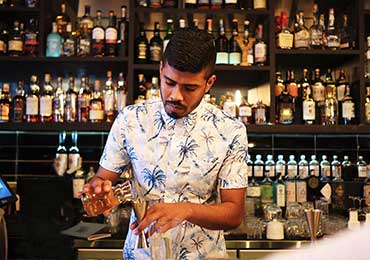 Kazi, who has been with the outlet since it's inception.
As Hyde takes its ensuing steps towards the next five years and beyond, they will do so with a renewed commitment to their craft, as well as to the KL bar scene as a whole. To celebrate their fifth anniversary, Hyde is revamping their longstanding menu. What would normally be a humble collection of cocktail names, prices, and whisky categories, is now a 108-page booklet that would impress even the most astute drinker.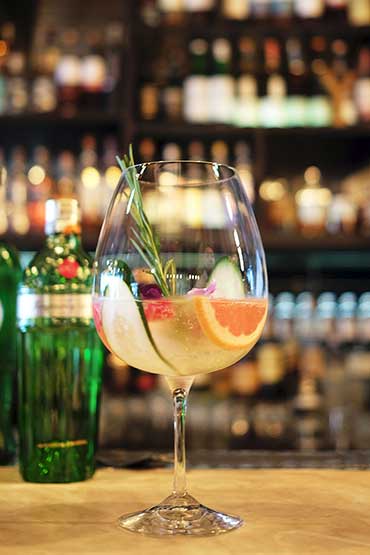 Garden Gin & Tonic
Of course they still list their classic cocktails, signature serves, whisky, gin, rum, champagne, cognac, agave/mezcal, vodka, and absinthe selections, but they also now include their cocktail recipes, as well as informative pages detailing the importance of ice, what different bar equipment is used for, cocktail making techniques, and a spirits glossary for a full rundown on everything you would need to know about your favourite spirit category (or even just to brush up on your general knowledge). It's an extraordinary effort that would make a solo drink at Hyde very much worth your while.
The new menu focuses on their four pillars: Signatures, Crafted, Barrel-Aged, and Infusions; and certainly one of the most impressive are the Porthole Infusions.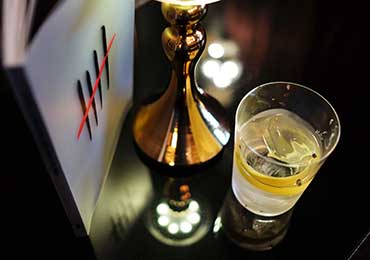 Szechuan Highball
The four infusions are made using the Porthole, a visually striking vessel designed by Martin Kastner in 2011 that is used to make cocktails, oils, teas, dressings, lemonade, coffee, or indeed any other type of cold infusion. Choose from three classic cocktails – the Jungle Bird (RM130), Bee Knee's (RM130), and Double-Dosed Penicillin (RM150) – or their adventurous Shrooms (RM150), an infusion of shiitake mushrooms and Hennessey VSOP. The infusions sit for 24 hours and are ready to serve chilled, producing four serves per vessel. It has to be said, the intensity of the flavours is striking, but not overpowering. It's a real conversation piece and would go down well shared with friends.
Another new addition are the Barrel-Aged cocktails, featuring four classic cocktails – the Negroni, Manhattan, Old Fashioned, and Boulevardier – aged in American oak barrels for four weeks at the bar. Think of these as pre-batched cocktails, with a posh twist.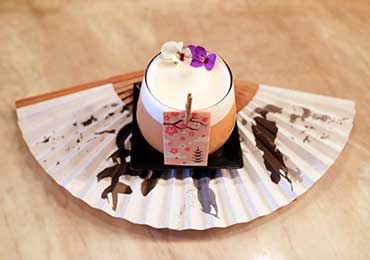 Japonism
Lastly, there are the Signatures and the Crafted cocktails, Hyde's menu mainstays. For the most part, these drinks tend towards the sweet and/or refreshing side, so they are approachable and a good introduction to Hyde's abilities. In the former category, their two standouts are Garden Gin & Tonic (made with Tanqueray No. Ten, Martini Extra Dry Vermouth, orange bitters, orange blossom and rose flower water), served in an enormous wine glass (fun fact: it can hold up to two bottles worth of wine) with an aromatic sprig of fresh rosemary, to give you that revitalising jolt; and the Japonism (made with Hennessy VSOP, Sake Junmai Daiginjo, yuzu juice syrup, and egg white – think of it as a Yuzu flip), a silky smooth mixture that is easy to drink.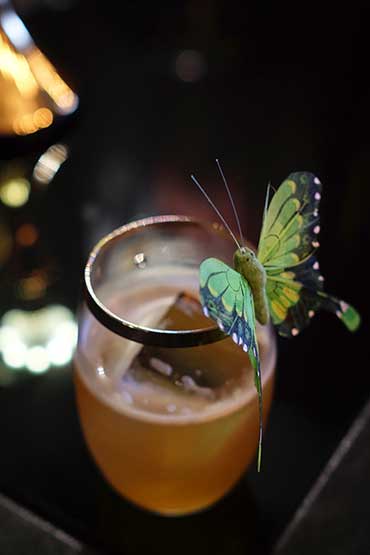 Earl Grey Elderflower
In the latter category, two standouts are: the Szechuan Highball (made with Belvedere vodka infused with Szechuan peppercorn, Choya extra years Umeshu, and a homemade yuzu soda water), a riff on the Skinny Bitch cocktail, with a hell of a peppery kick; and the Earl Grey Elderflower (made with Hendrick's gin infused with Earl Grey, St Germain, fresh lemon juice, and jasmine syrup), a beautifully aromatic and floral cocktail, with a little Thai feeling thanks to the jasmine.
---
Hyde's new menu officially launches on 18th June 2019. The books will also be available for purchase at the bar.
- T -