You've got to love it when worlds collide – Johnnie Walker Gold Label celebrates Malaysian flavours with the Gold& Syiok cocktail as part of a platform that introduces new and unexpected, yet accessible serves unique to the local market.
Collaborating with participating bars and unearthing local bartending creativity and talents, Johnnie Walker kicks off the initiative with the incomparable Angel Ng to create the Gold& Syiok cocktail: a Malaysian-inspired highball that's refreshing and versatile enough to be enjoyed during a night out on the town or a quiet night at the bar.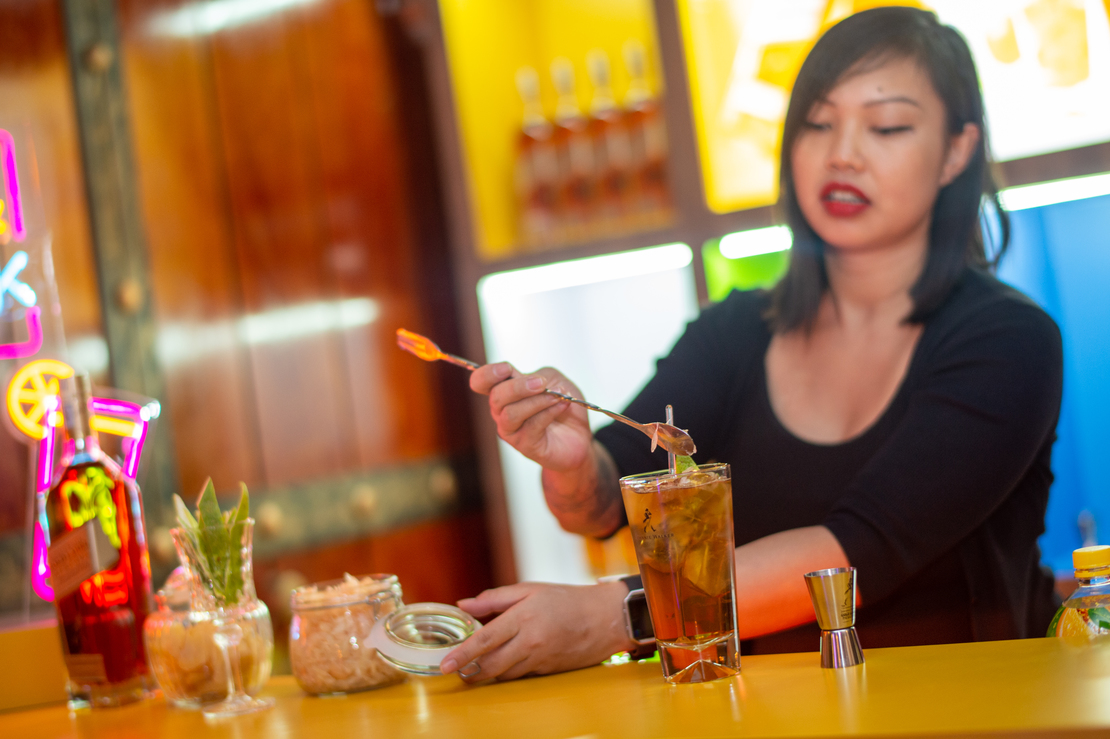 Featuring an expertly constructed combination of the World's Best Blended Whisky (Johnnie Walker Gold Label) and local favourites of sour pomelo, nutmeg, and a generous dash of sweet tea, Gold& Syiok is sweet on the first sip, with floral notes following after, and a burst of sour pomelo pulp as the grand finish.
Currently available at HYDE at 53M, The Locker & Loft, Soma Cocktail Bar, and Topshelf from November onwards, and for a limited time only, so experience the sensation before it's too late. Check out the Johnnie Walker Malaysia Facebook page for more information.