Mastery of Craft by John Walker & Sons XR21 returned in 2021 to showcase Peranakan Chinese culture, craft and cuisine. The platform created since 2017 aims to immerse guests in the rich heritage of local Chinese communities, an embodiment of Malaysia's identity.
The private dinner series held at Slate, Asian Heritage Row, hosted guests with the pairing of the blended Scotch with Peranakan cuisine, accompanied by featuring four craftspeople from the Peranakan community - Lillian Tong, Kenny Loh, and husband and wife team T.S. Lim and Susan Lim.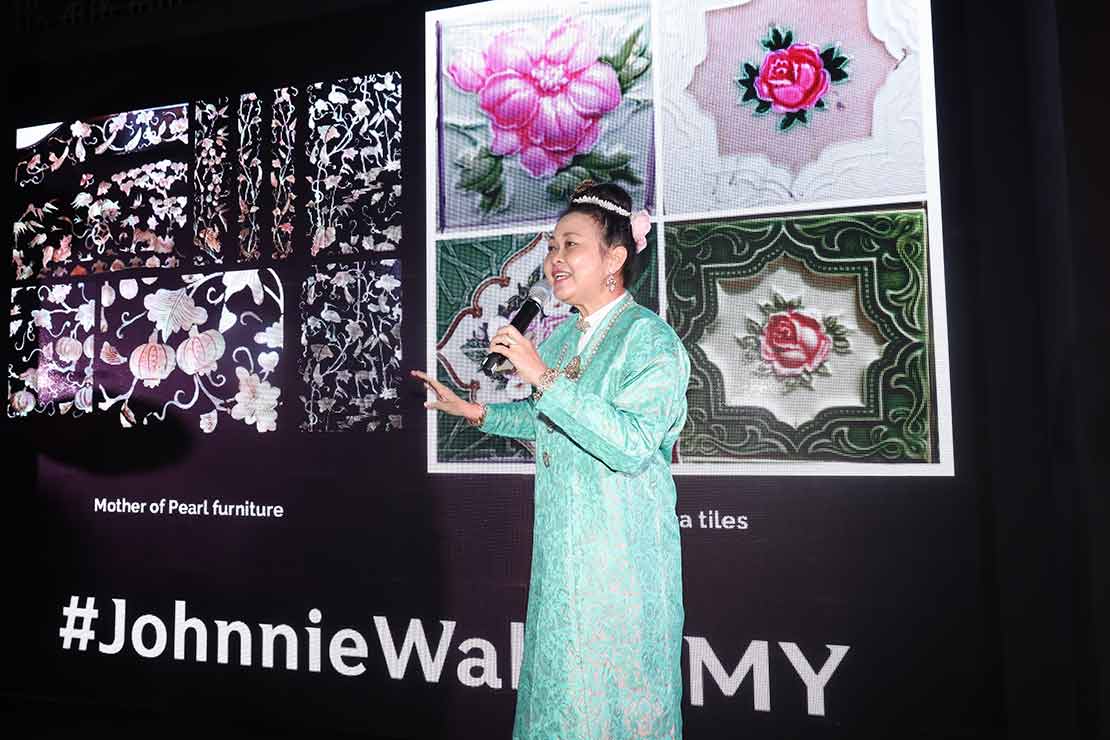 An animated storyteller, Lillian Tong, the President of the Persatuan Peranakan Baba Nyonya Pulau Pinang and Museum Director of Pinang Peranakan Mansion Penang, and also the co-author of "Once Upon A Kamcheng", shared her upbringing as a sixth generation Penang Straits Chinese Nyonya. She imparted her knowledge as a Peranakan to the guests, conveying the cultural history of the Straits Chinese and advocating the Baba Nyonya history, arts, culture, heritage and practices.
Kenny Loh, who is a fifth-generation Baba and Creative Director of Kenny Loh Couture, founded the venture to safeguard his family legacy. Loh made it his goal to master the craft of kebaya and beaded shoemaking, bringing these to the masses once more. He spent over six years mastering the craft from various artisans before himself specialising in Peranakan inspired collectables, prints, and curated kebayas which were displayed during the dinner series.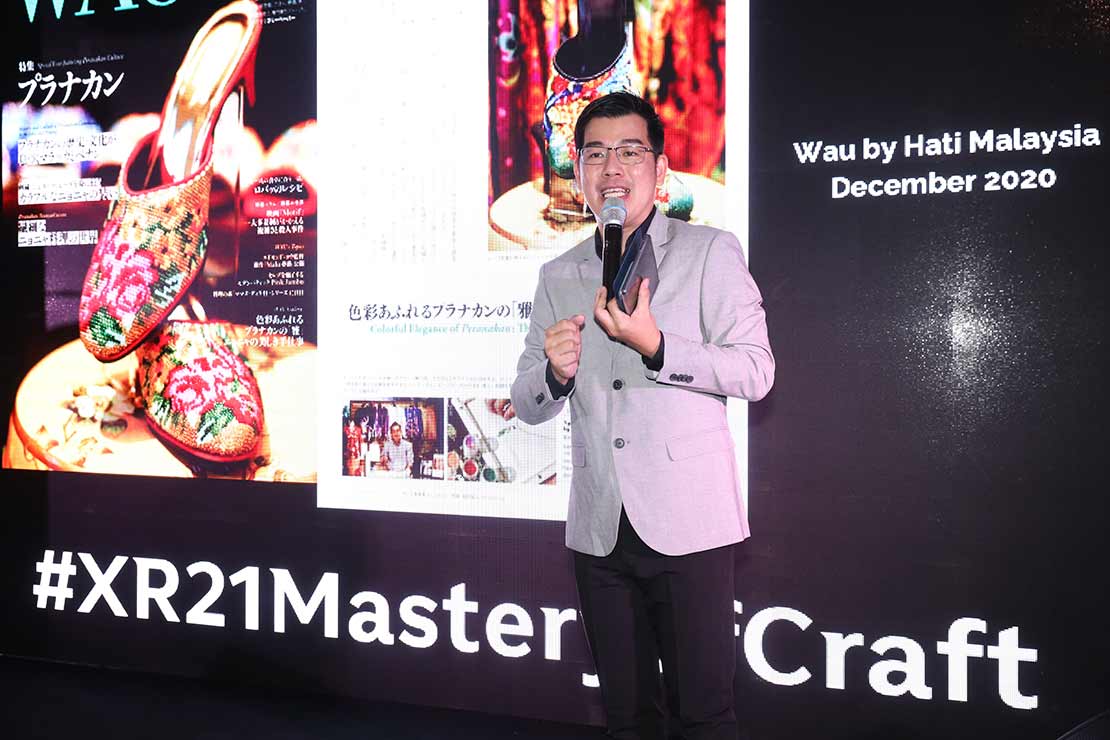 T. S. Lim and Susan Lim, a husband-and-wife duo from Melaka who have specialised in the art of manek potong for over 20 years, showcased the quality of materials used that allow the Nyonya beaded shoes to last for decades. The intricate craft that can use more than 18,000 tiny beads to achieve the desired look could take months to produce.
These crafts of the Chinese Peranakans which were presented to guests during the event were a window into the customs of the community, some of which have evolved to suit the modernity of times.
The dinner pairing with John Walker & Sons XR21 highlighted flavours from Peranakan heritage, presenting authentic Peranakan cuisine which included dishes like Nyonya Pai Tee, Nyonya Inspired Buta-No-Kakuni, and Gula Melaka Cendol Shaved Ice.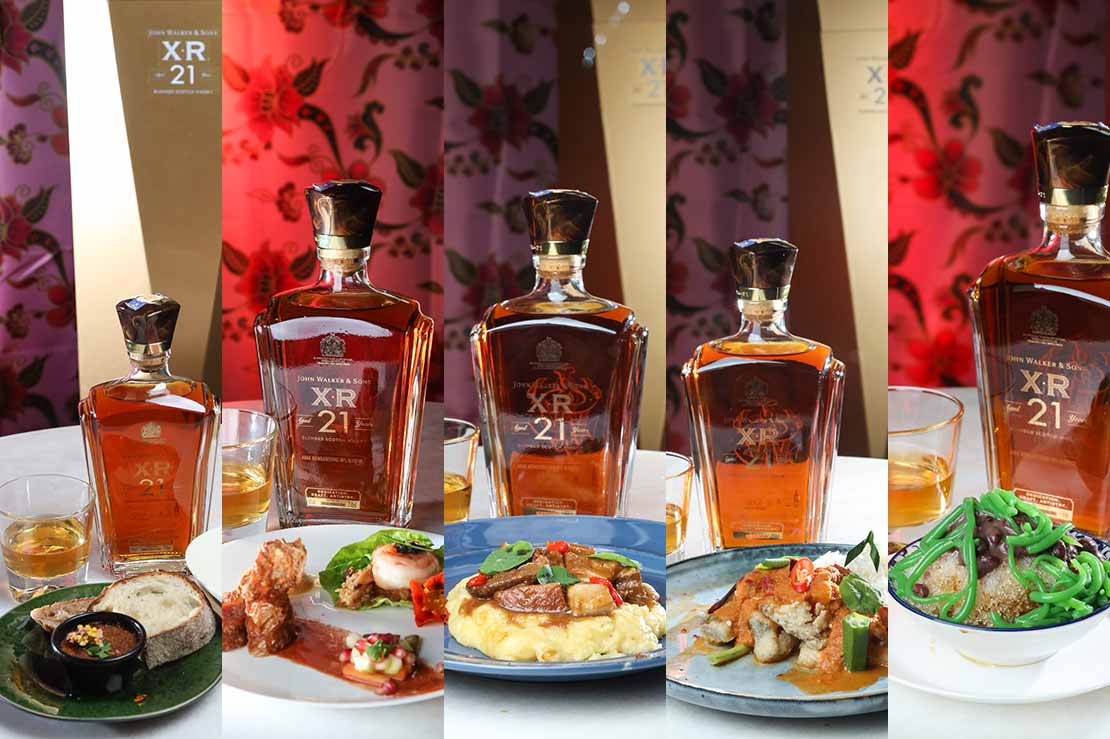 John Walker & Sons XR21 was created to honour Alexander Walker II's knighthood from King George V for his services to the British nation. The whisky is inspired by Sir Alexander's own handwritten notes and blended from the Johnnie Walker reserve of rare whiskies all matured for 21 years.
The rare three-step blending process used to craft John Walker & Sons XR21 brings about notes of sweet honey and tempered spices, cloaked in warming smoke. Citrus zest, ripened tropical fruits and caramel swirl within hints of tobacco and raisins were prominent alongside the courses for the night, resulting in a long, smooth and complex finish where a myriad of flavours played out over a subtle tapestry of peatiness.
For the next chapter of Master of Craft campaign, follow Johnnie Walker Malaysia Facebook page.
- T -