Main picture: The Koshu grape varietal is a large table grape that produces unique forward aromatic profile wines.
Koshu sounds quintessentially Japanese and no grape is so uniquely expressive of the history and development of Japanese wine than this variety from Yamanashi Prefecture, west of Tokyo.
Koshu is gaining international recognition with its appeal as a large table grape and even greater fame with a series of Decanter awards as a delicately flavoured, elegant wine with forward aromatics and a unique flavour profile. Unsurprisingly, the varietal pairs well with sushi, sashimi and seafood.
Katsunori Kaneko, a well-known wine writer, described Grace Koshu as having "Quite forceful aromas giving an opulent first impression. Green apple, pear, white flower, fennel leaves, and a mineralic tone reminiscent of seashells. Smooth and gentle on the palate, dry, with flavours consistent with aromas and well-integrated acidity."
You will find my impressions from a recent tasting in Yamanashi below. But what exactly is this varietal which Jancis Robinson and Hugh Johnson describe in their World Atlas of Wine as "most representative of Japan?"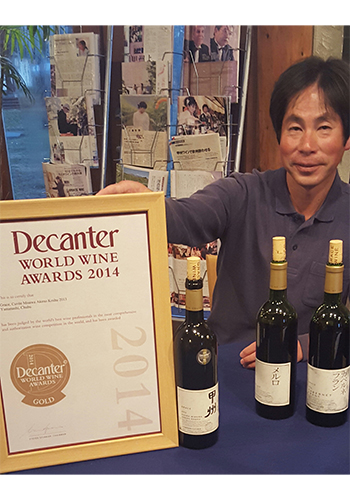 Viticulturist Mitsuyoshi Kojima and the Decanter World Wine Awards Gold Certificate.
Koshu first came to Japan from the Caucasus region, travelling along the Silk Road then localising itself in inland Japanese areas with longer sunshine hours. The grape itself is a pinkish skinned, large grape, growing in big bunches which the best producers cover in cooler weather every time it rains. This is intensive work in the high altitude valley which has long sunshine hours and changeable weather: all in the shadow of beautiful Mount Fuji.
Vineyards and fruit production make the Yamanashi Prefecture the historic and present day centre of Japanese wine production. There are over 80 vineyards of differing sizes. History of the Koshu grape dates back a thousand years with modern winemaking being recorded from the mid-19th century.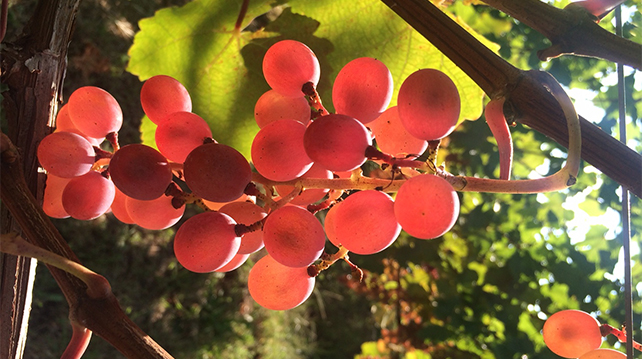 In the Yamanashi Perfecture, the valley receives long hours of sunshine and relatively little rain resulting in the forceful aromas that give the opulent first impression.
Katsunuma in the Yamanashi Prefecture, is the most prominent region for Koshu. This is an inland area which has a classic valley climate with long hours of sunshine, diurnal temperature variation and relatively little rain. The region is flanked by national parks with mountain water sources flowing into the valley, which are important for the very warm summer weather. Soils are in places volcanic, enabling deep root penetration and good drainage.
Technology and an attention to detail are integral to all of Japan, even in the scenic, rural areas. With non-traditional growing methods, progressive vineyards such as Decanter prize-winning Grace Winery work at extracting flavour and maximum sunshine exposure. Instead of the widely used training vines along canes and the umbrella shaped pergola method of growing, Grace uses vertical shot positioning to take advantage of sunshine and to maximise the air flow. They and other progressive vineyards in Yamanashi are adapting better analysis of micro climates, soil type and growing methods.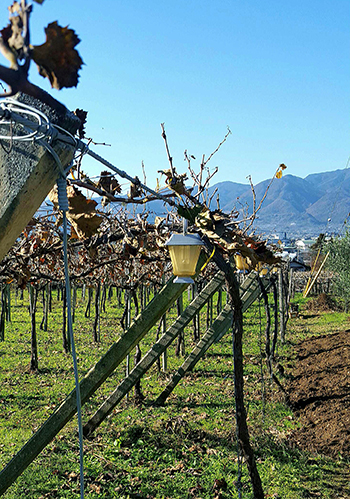 Grace Winery uses vertical shot positioning to take advantage of sunshine and to maximise the air flow.
A meticulous approach to viticulture can be seen in many Yamanashi producers with an increase in flavour intensity creating wider acceptance of this special grape. International interest and awards for Koshu are growing as a result. The varietal can be crafted as still, sparkling or even in an orange style as in the wide range of Grace Winery and Chateau Lumiere's classy wines. International varieties and some delicious examples of Muscat Bailey A are also grown in the Prefecture which makes 45% of Japans wine and 95% of the Koshu.
Koshu is well worth the search as it is unique and a perfect seafood and Japanese cuisine match. Luckily, we can now find it in Malaysia.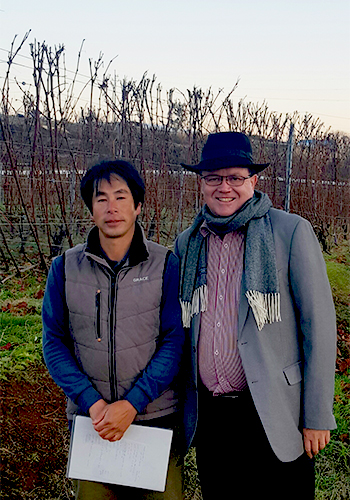 The writer and Grace Vineyard viticulturist Mitsuyoshi Kojima.

Thanks to viticulturist Mitsuyoshi Kojima for his insights.
Grace Winery wines are available through K2 Marketing Sdn Bhd.

Stephen's tasting notes of selected wines from Grace Winery Yamanashi
Grace Gris de Koshu 2014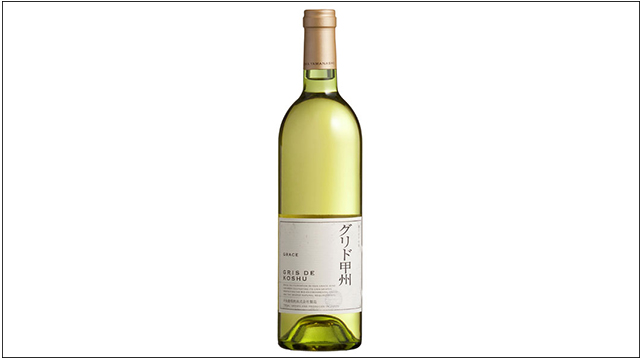 Clear, bright lemon yellow colour and hints of green. On the nose, green apple and calamansi lime, followed by jasmine whiffs and lemongrass with a hint of white pepper. The wine is dry with a fruity structure and refreshing medium length finish.

Grace Koshu 2015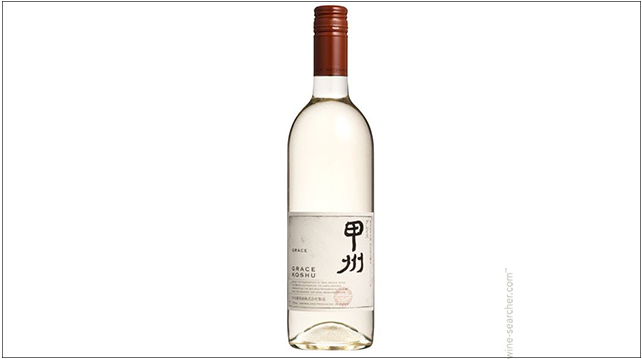 Another award winner and its balance between fruit and zesty rounded acidity shows why. Flowery fruit driven aromas entice one into a ripe citrus entry. A mineral core providing structure in a refreshing delicate style. The flavour profile never shows that this is only 11.5% alcohol as the finish, neither too dry nor fruit- driven pulls one back for more.
Cuvée Misawa – Akeno Koshu (Decanter World Wide Awards Gold 2015)