Photography: Light Show Photography / Kim Choong
After six months, 12 participants, four master classes, five tough judges and three rounds, the top four bartenders of Malaysia have finally been announced after an exciting final round.
The event took up the entire dining space in Publika's The Bee, transforming the quiet restaurant into a buzzing popup bar. The 12 bartenders manned their own small stations, creating Haig Club-based whisky cocktails not only for the judges but also for a crowd of thirsty well-wishers. The popup concept is a new one for Diageo World Class in Malaysia, and it turned out to be a massive hit; the energy was palpable, and excitement was high.
Guest bartender - Angel Ng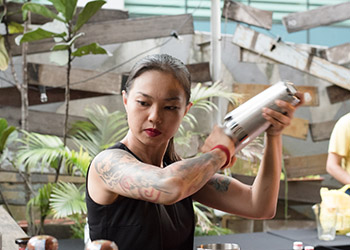 Poison tea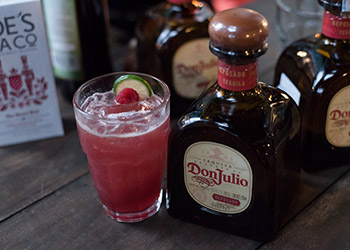 While the main event was underway inside, guests had the chance to step away from the action and retreat to the outside patio, where star bartender Angel Ng and Malaysia's World Class 2014 representative Yinying Leow mixed their own cocktails together with Don Julio and Singleton.
Guest bartender - YinYing Leow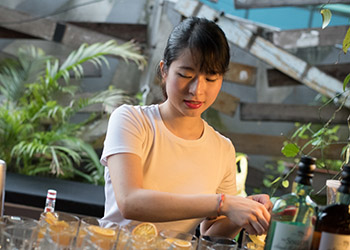 Singleton 12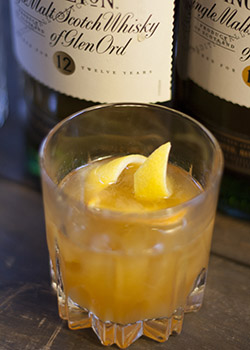 Judging this round was the familiar Lam Chi Mun, as well as two special regional guests: the charismatic Peter Chua, Singapore's World Class 2014 representative; and Supawit Muttarattana, Brand Ambassador for Diageo Reserve Thailand and Thailand's World Class 2012 representative. Their experiences in previous competitions were essential in determining which four would be the best to progress to the regional finals.
Four semi-finalists would be chosen based on their totalled scores over the last six months and a people's choice award – guests were encouraged to photograph their favourite drinks and upload them to Instagram with a corresponding hashtag. Favourites emerged from the get-go, and a flurry of pictures flooded cyberspace.
Joel John Timis - The View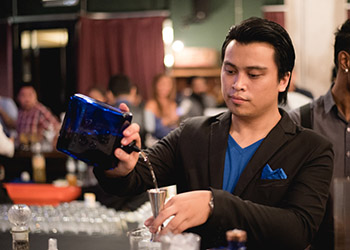 Classic Haig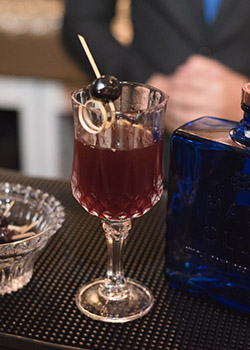 The night wore on, and at last the names were announced. Firstly, the popular vote Haig Club Cocktail Choice Award went to Joel from The View for his Classy Haig – a grape juice, Campari, passionfruit syrup and rosewater whisky cocktail, garnished with a whisky-infused grape (the star of the drink, according to some).
Insan - Tate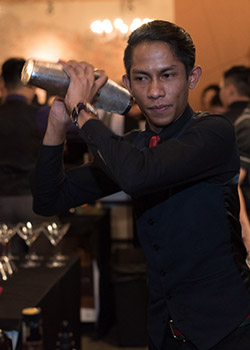 Haig Club Tango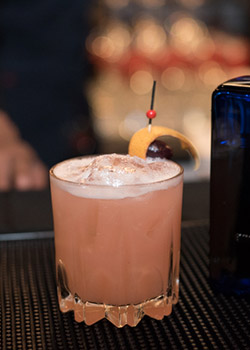 The names of the four semi-finalists were revealed after that. They are, in no particular order: Insan from Tate, Osmund from Hubba Hubba, Hanafi from Westin and Shawn from Omakase+Appreciate. Each of them was presented with a bottle of Haig Club – a fitting prize for their hard work.
Osmund - Hubba Hubba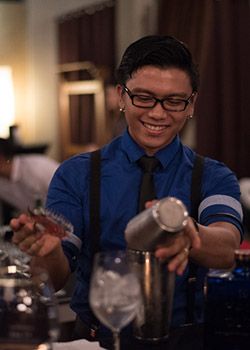 Fame Bird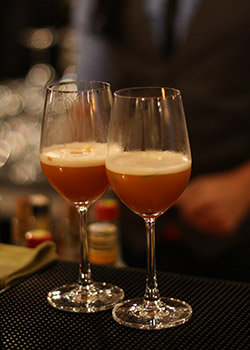 Hanafi - Westin KL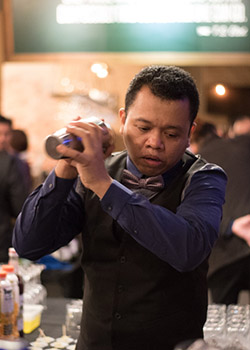 Brooklyn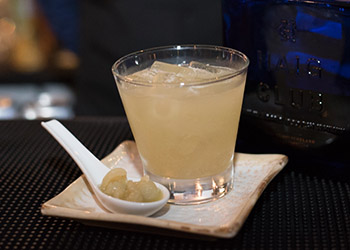 And with that, Malaysia's top four bartenders have been nominated and will move forward to Bangkok. However the work does not stop here, as the two-day regional finals will be an intensive display of skill among peers and industry idols. It will push the competitors to bring out their best, and take them up to World Class level.

Shawn Chong - Omakase + Appreciate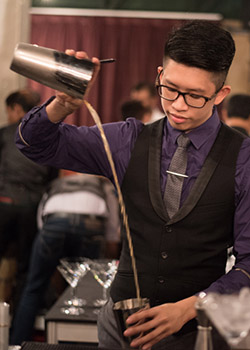 Siamese Link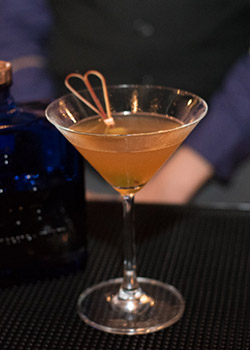 ---
All cocktails made in the Retro vs. Modern round will be on sale in their creators' respective restaurants and bars for customers to enjoy outside of the competition.

The regional finals will take place on July 1 and 2. Watch this space for more reporting from the scene.