The new decanter Le Salmanazar by Cognac brand Louis XIII is a sight for sore eyes. Its design might mirror its smaller predecessors but the Louis XIII Le Salmanazar decanter is as unique as it gets.
Produced by Baccarat, the one-of-a-kind decanter is the result of the combined efforts of the craftsmen from a group of elite artisans called the Meilleurs Ouvriers de France as well as Baccarat's very own Chevalier de l'Ordre des Arts (which is a prestigious title bestowed upon an artisan by the French government).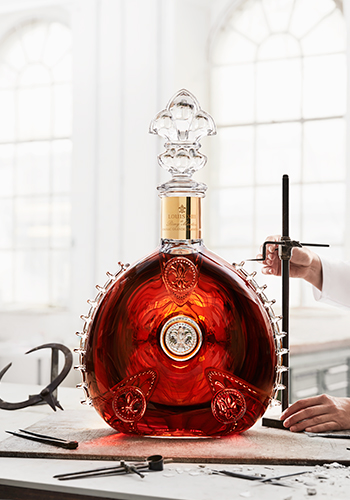 The decanter is unmatched in size as it holds up to 9 litres of cognac and it's the only one in existence. Its rarity makes it available for viewing only in one place, at the Louis XIII flagship boutique in Shin Kong Place, Beijing. The decanter also comes with a very hefty price tag of €350,000.
For the curious (and the rich) looking to get their hands on the Louis XIII Le Salmanazar Decanter, email conciergerie@LOUIS-XIII.com.