If owning a RM12,000 bottle of Louis XIII cognac is not exclusive enough, the luxury French brand has introduced a new technology that lets owners of the individually blown crystal bottle to enter the Louis XIII society.
The technology is embedded in the smart decanter where club members can access exclusive contents, unique experiences and personalised services through their smartphone. All they have to do is to enable the NFC function of their smartphone, tap on the decanter and register their details to claim ownership of the bottle.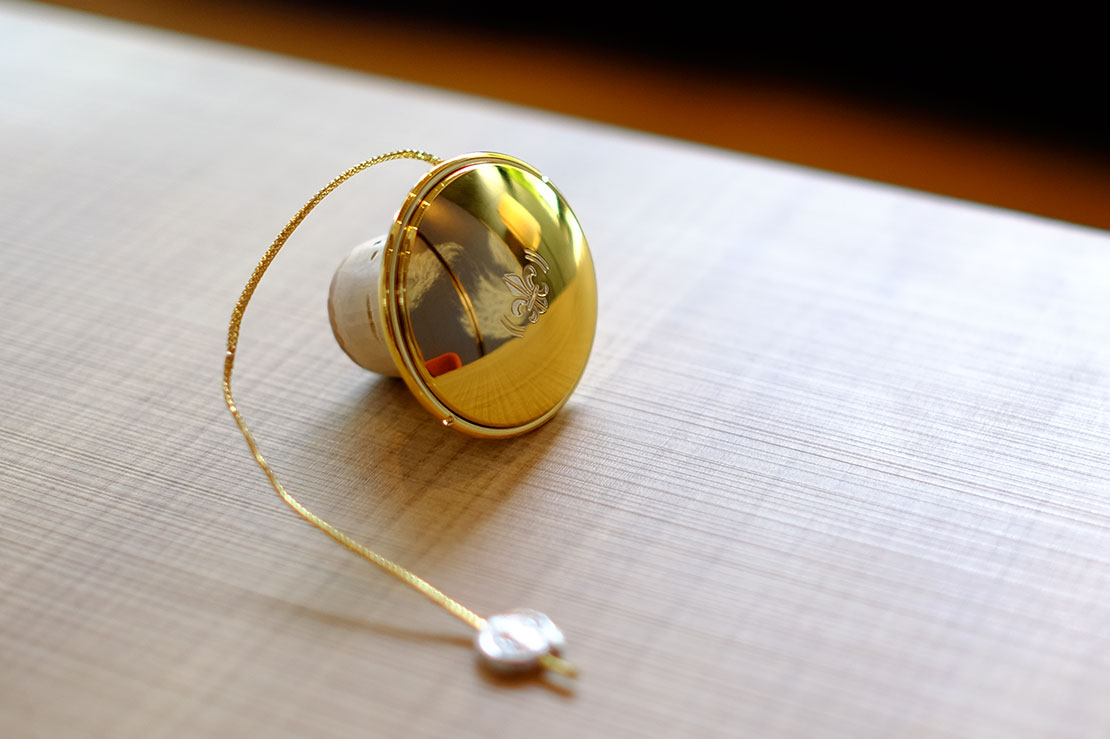 Louis XIII cognac is a blend of 1,200 eau-de-vie sourced 100% from Grande Champagne, the first cru of the Cognac region matured in an oak cask. Each crystal bottle that carries the cognac is individually blown by highly skilled master craftsmen of La Maison Baccarat.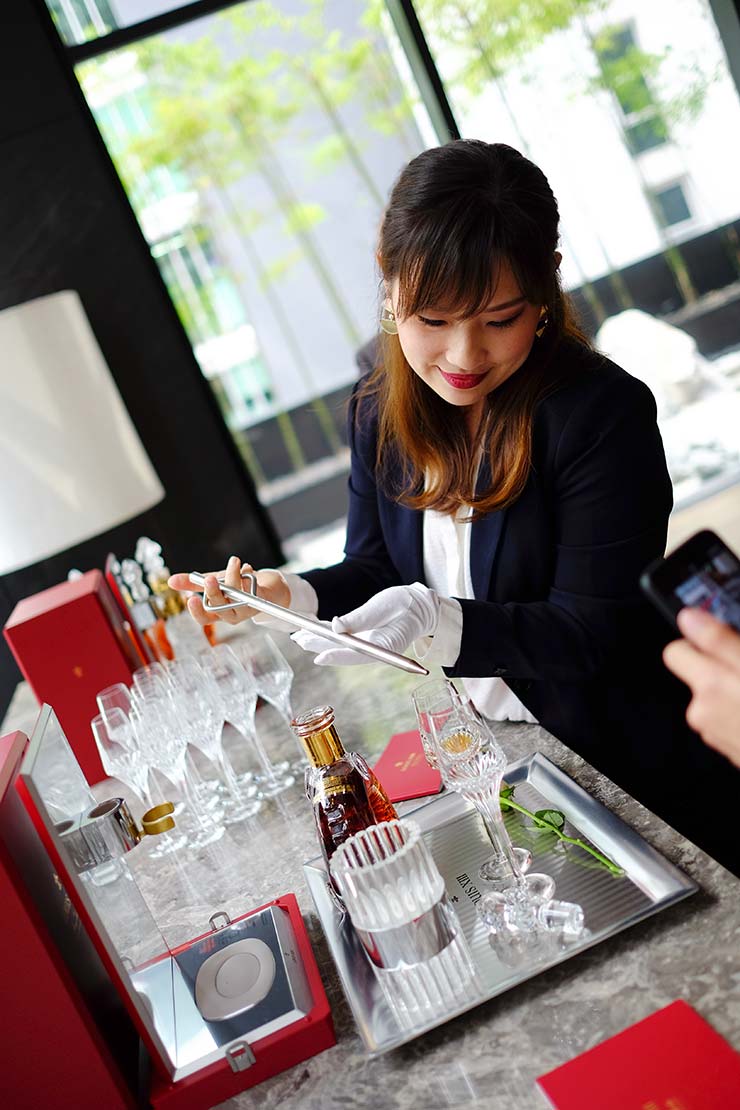 Louis XIII Manager Cheryl Xie Mccallum presenting the pouring ritual with a silver pippette
At the launch on 22 November 2019, Kampachi Japanse dining in EQ paired the Louis XIII Cognac Grand Champagne with Japanese Citrus Sherbet. Its tart citrus flavour and creamy texture blended harmoniously with the Cognac. The luxury Cognac was served by Louis XIII Manager Cheryl Xie Mccallum from a pipette into crystal glasses which ring a clear ping when clinked together.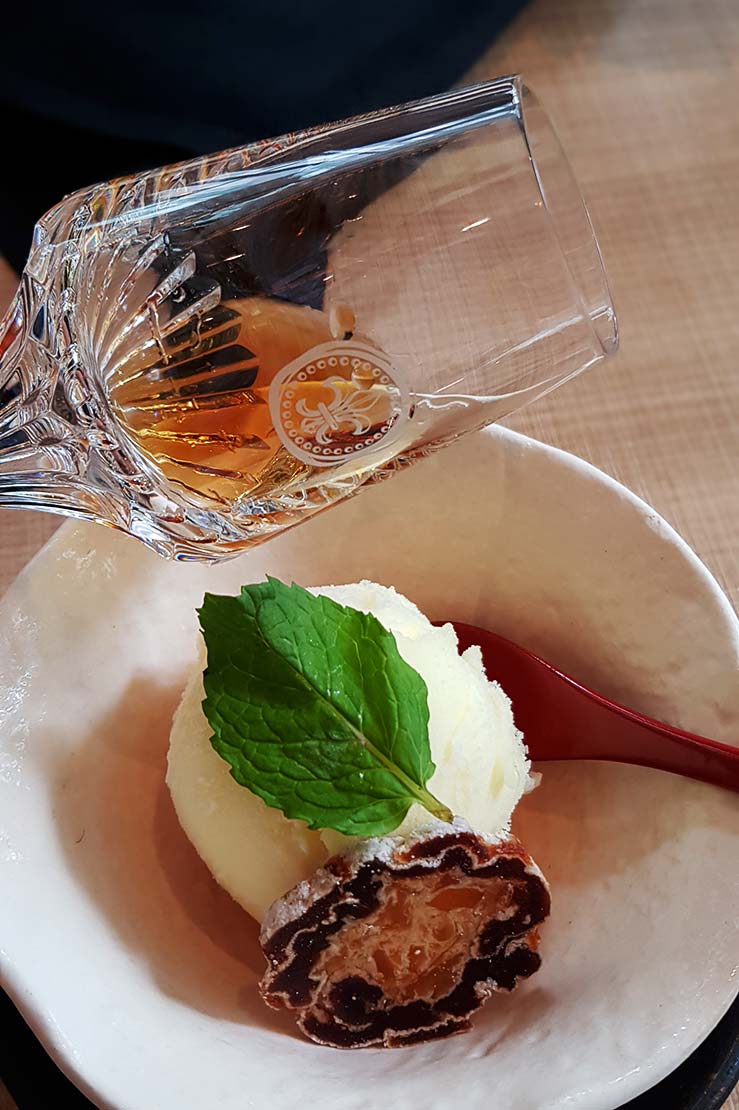 Yuzu sorbet
On the other side of the world, a 6-litre bottle of Louis XIII has been placed at the Stephen Silver Fine Jewellery by Stephen Silver, Silicon-Valley based GIA-certified gemologist, geologist, diamonteer, and philanthropist. The Silvers' LOUIS XIII "Le Mathusalem" decanter weighs 17kg and is displayed in the boutique alongside its dedicated case.
CEO Stephen Silver loves the cognac so much he decided to treat his loyal customers and friends to the fine spirit on 4th December 2018 in the boutique. The "Le Mathusalem" was placed there in honour of the ancestral tasting and serving rituals of the LOUIS XIII cellar masters, featuring eight crystal glasses, a serving platter, and a pipette.
- T -