At the end of July 2016 a challenge spread among our local bartenders to participate in the MY Bartender's Handshake. Videos of these friendly (and, at times, grimacing) faces spread across Instagram and Facebook of them downing two shots of Angostura Bitters, and nominating friends within the industry to do the same.
How exactly did this strange tradition come about? The story goes that taking a shot of bitters as the bartender's handshake originated from the bartending community in San Francisco, with Fernet-Branca as the liqueur of choice – bartenders from different cities across the US use different spirits as their calling card, but on the whole they are often exceptionally strong spirits that'll knock your socks off when taken as a shot.
In this case, bitters (specifically Fernet) is an amaro – meaning 'bitter' in Italian – that is made from a selection of herbs and spices, which gives it an intensely bitter, medicinal taste. Fernet was traditionally used as a digestive to help settle the stomach after a heavy meal, but found its way into cocktails and shot glasses after Prohibition was repealed (so rest assured there are no ill-effects from taking a shot of the black stuff).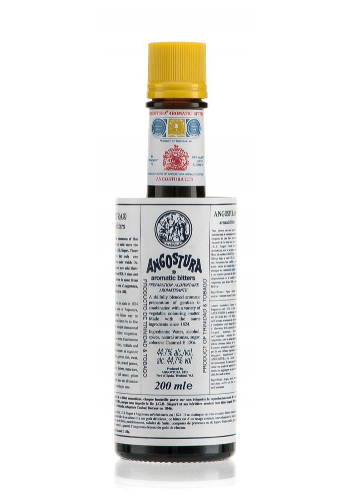 In Malaysia, the preferred version is a bracing shot of Angostura among after a night at work. Rizal Junior Joe Utto, formerly of Marini's On 57, is credited with introducing it following a trip to Trinidad & Tobago in 2012 for the final of the Angostura Global Cocktail Challenge, where he learned the tradition with his fellow competitors. "I first started it [in Malaysia] during the first Heart of the Run whisky festival back in March 2015," Junior says "for the same reason of course: it's fun! It's a shot to get everyone to remember about the good times."
Originally it was simply called an Ango shot, as Junior remembers, until someone started calling it the Malaysian bartender's handshake, "which is good to represent KL bartenders". Angostura is 44.7 percent ABV, compared to the 39 percent ABV of Fernet-Branca, which makes the former a more potent contender.
From here there was an idea. Junior met with Yim Theng Lee and Abigail Chua from Single & Available – the importer for Angostura in Malaysia – to brainstorm a way to spread this idea and also share some fun with the bartending community. "The use of Angostura bitters in cocktail mixing is a necessity in bars, but this product is hardly known by the drinkers in Malaysia. Also, it was never the norm for Malaysian (and we think Asian too!) bartenders to serve Angostura bitters as a shot," Yim Theng explains. "So the idea stemmed from encouraging the bartenders to drink Angostura bitters as a shot (and eventually we hope drinkers will catch on too), and to create some fun in this, the challenge was born."
Junior uploaded the first video on Instagram on 26 July, knocking back two 45ml shots of Angostura, and nominated Koh Chee Kheong of Coley Cocktail Bar to continue the challenge. It spread through Malaysia, then branched out regionally to Singapore and Taiwan, and even further afield to Australia, US, Moscow, the Caribbean, and, to the surprise of many, even Trinidad & Tobago, where the House of Angostura is based.
"We thought that it would go to Singapore and Thailand, but never thought that it would go international!" Yim Theng says, "The idea was to do something fun, different and on-trend using the social media as a tool to generate interest for Angostura bitters. The Malaysian bartenders are wonderful to work with and are super enthusiastic hence we are really grateful that our little challenge has caught the world!"
Having spread so far and wide, it's probably safe to say now that the Malaysian bartender's handshake is firmly acknowledged in the international community. "When our bartender brothers visit Malaysia, Angostura bitter shot is our goodnight call," Junior says proudly, "and I believe now people around the world already know that this is our handshake". The Angostura shot has become Malaysia's chosen symbol of hospitality and fraternity in the industry, and looks to be set to endure for a lifetime.
- T -