For one week, Traders Hotel will be showcasing New Zealand wines and produce through lunch, dinner and a cooking class. The kitchen will be taken over by New Zealand Unlimited Resident Chef Mat Cook.
Woven Stone produced by Ohau (Or-hoe) Wine, is an exclusive wine producer in Horowhenua region in the lower North Island of New Zealand. This new winery had their first harvest in 2009 and popular with their Pinot Gris and Sauvignon Blanc.
Wooing Tree is a family owned single vineyard at the heart of Central Otago. They had the first vintage in 2005. The name Wooing Tree comes from the tree that had been a popular place for locals to woo their lovers and when they were cutting trees to make way for the vineyard, they were asked to keep this tree.
Located at Nelson, Weimea Estates was established in 1993 by the Bolitho family, an orchard that grew apples and grapes. Their wine business grew more successfully after winning the Best Sauvignon Blanc in 2008 Winestate awards and they decided to focus entirely on winemaking.
Wine brand belonging to the biggest New Zealand wine importer in Malaysia Richard Tankersley of New Zealand Unlimited, the Tankersley Estate is located at Central Otago. The Pinor Noir is aged for 18 months in French Oak and shows character of cherry, chocolate and spice.
The highlight of the one-week event is the 6-course wine dinner paired with 6 different New Zealand wines on 10 November 2016, 6.30 - 10.30pm at RM289 nett.
Bread
Handmade Lite Rye Bread
Green lipped mussel and miso butter / Cauliflower almond puree
Woven Stone Pinot Gris 2012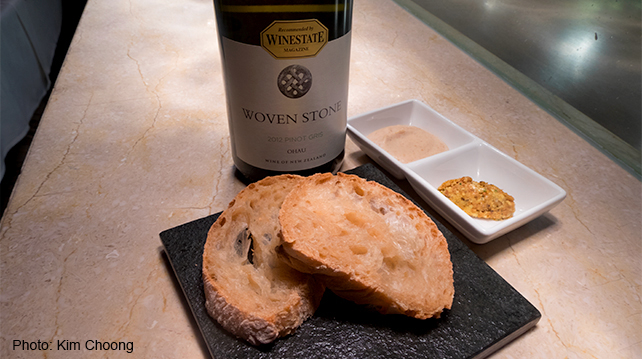 Appetiser
Cured NZ King Salmon
Avocado buttermilk / Cucumber / Pamelo / Shaved fennel
Wooing Tree Chardonnay 2012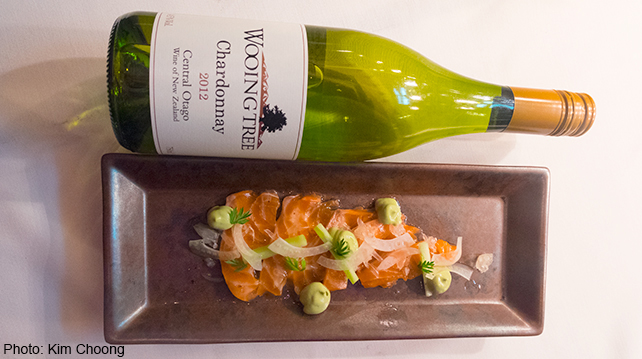 Entree
Roasted Venison
Red cabbage / Turnips / Smoked chestnut / Cocoa nib jus
Waimea Estate Trev's Red 2013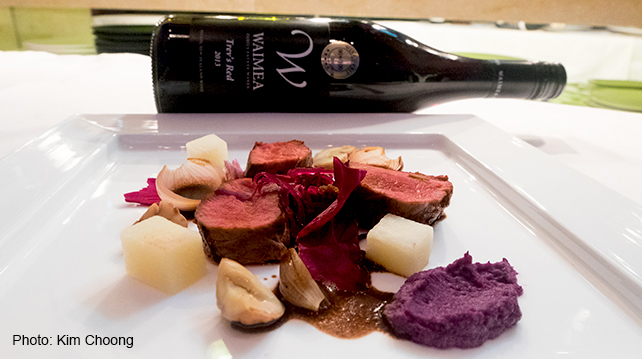 Mains
Pure South Lamb Loin
Confit shoulder / Cracked wheat / Eggplant / Saffron yoghurt / Peas / Pine nuts
Tankersley Estate Pinot Noir 2013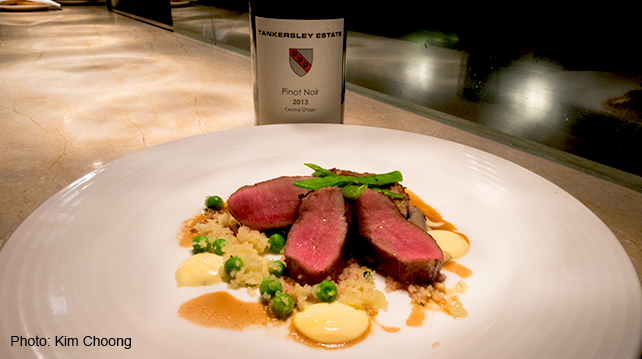 Cheese
Kapiti Cheese
Baguette / Rosé pear / Earl Grey tea & fig jam
Wooing Tree Tickled Pink 2012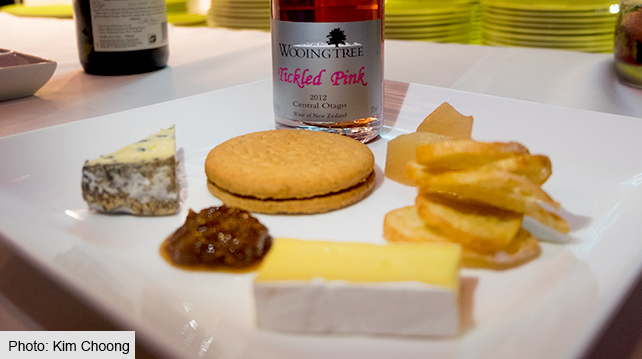 Dessert
Whittaker's Chocolate Cremeux
Coffee sponge / Passionfruit melting moment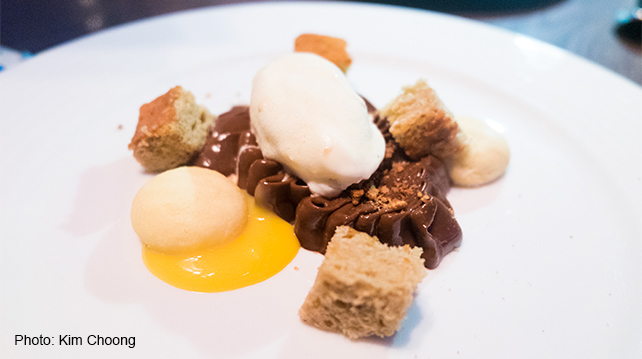 Cooking Class
Let Chef Mat brings you to a culinary journey with the best of New Zealand's meat, seafood and wines.
Date: 12 November 2016 (Saturday)
Time: 11am
Fee: RM160 nett
Non-alcoholic dinner menu
Dates: 7 - 12 November 2016
Time: 6.30pm to 10.30pm

2-course @ RM145 nett / 3-course @ RM175 nett / 4-course @ RM198 nett
Entree
3 Cloudy Bay Oyesters, Cured NZ King Salmon, Snapper Head Soup, Duck Liver Parfait, Seared Beef and Sauteed Tua Tua
Main
Pan fried Snapper Fillet, Grilled Kingfish, Roasted Venison, Braised Beef Cheek, Pan-seard Pure South Lamb Loin, Grilled NZ Beef Sirloin, Glazed Half Duck
Desserts
Whittaker's Chocolate Cremeux, Pavlova, Caramalised Apple, Vanilla Cheesecake Mousse
Set Lunch Menu
Dates: 7 - 12 November 2016
Time: 12.00pm to 2.30pm

2-course @ RM59 nett / 3-course @ RM69 nett
Entree
Green Lipped Mussel Fritters or Kumara Agnolotti
Mains
Confit Lamb Shoulder or Snapper Fillet
Dessert
Whittaker's Chocolate Cremeux
Website: Traders Hotel