Top photo: Group shot of Ginger.Lily's new cocktails. [Photo: Kim Choong]
Gilding the Ginger.Lily
The Hilton Singapore Orchard's Ginger.Lily introduces a new menu from their botanical-inspired lobby bar and lounge. Conceptualised by Head Mixologist Michael Mendoza, Bloom by Ginger.Lily highlights native fruits, herbs, and ingredients in 17 spirit-forward drinks that also include low to no-ABV concoctions. The menu is split into three sections: Perennial (signature cocktails), Changing of the Seasons (drinks for every occasion), and Evergreen (no ABV, for enjoyment at any time) - highlights from each respective section include Seashell (S$24++) featuring refreshing notes of lime, lemongrass, and gin combined with elderflower tonic, cucumber, and lychee; Forager (S$22++) is a whirlwind of rum, pineapple, beetroot, and freshly squeezed calamansi with hint of turmeric; and Fresh Botany (S$14++) is a no-ABV mocktail bursting with fruit notes, Seedlip spice, apple kombucha, lychee and lemongrass.
Ginger.Lily [Map] - 333 Orchard Rd, Level 5, Singapore 238867. Opens daily 9am - 1am.
MICHELIN Guide comes to Malaysia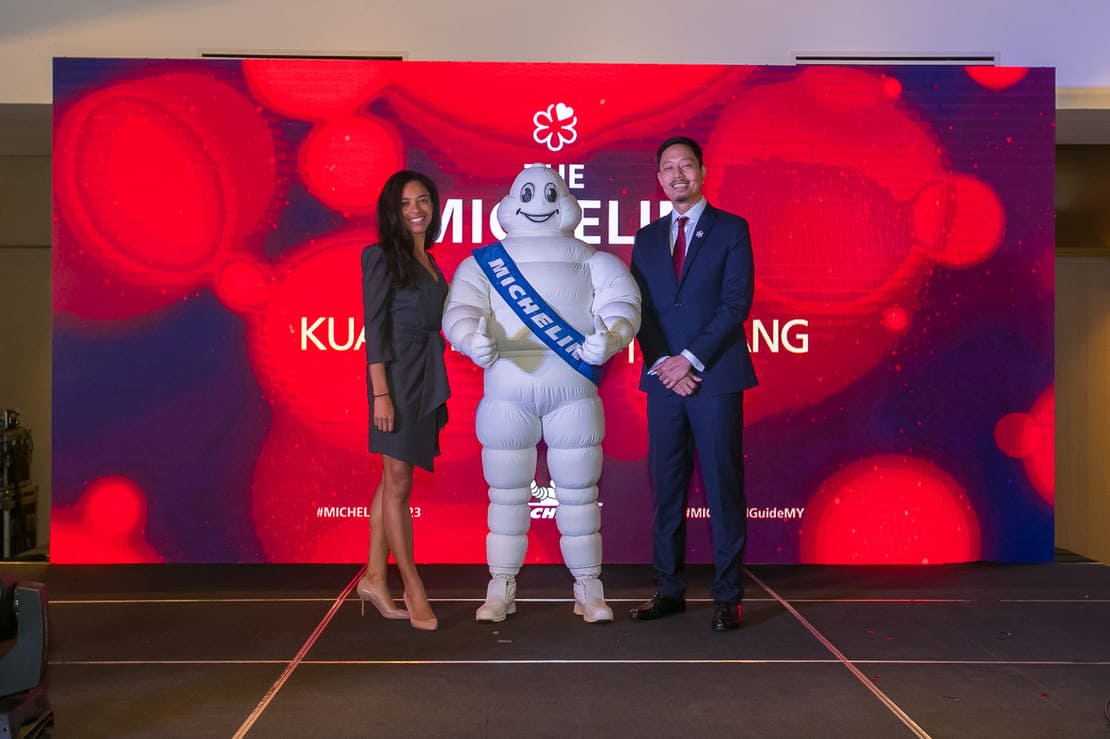 From left: MICHELIN Experiences and Director of Communications Elisabeth Boucher-Anselin, the MICHELIN Man, and Managing Director of MICHELIN Malaysia, Singapore, and Brunei Prichapakorn Dangrojana at the announcement press conference. [Photo: MICHELIN Malaysia, Singapore, and Brunei]
Announced to great fanfare in October, the MICHELIN Guide launches the highly anticipated foray into Malaysia, focusing on the culinary capitals of Kuala Lumpur and Penang. As always, the Guide will highlight the standouts of the country through their independent restaurant inspections based on their international selection criteria. In addition to the star rankings, it will also include the popular Bib Gourmand category, a distinction awarded to establishments that provide value-for-money meals. The final awardees will be announced in December, and will be viewable on the MICHELIN Guide website and also on the app.
To the moon and back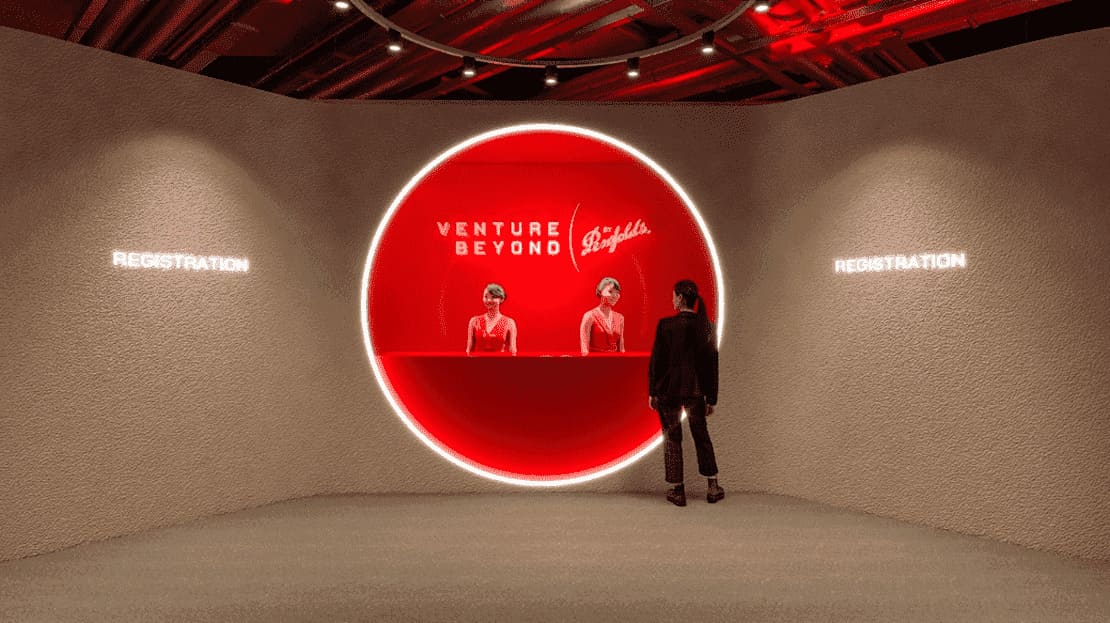 [Photo: Penfolds ]
Venture Beyond by Penfolds - an experience that brings to life the world of space exploration - finally lands in Singapore this 10 to 20th of November after stops in Bangkok, Sydney, and Los Angeles. Expect to find an immersive event with playful interactions and digital installations, masterclasses and live DJ performances; beginning with a journey through Penfolds' 178 years of winemaking, to a science fiction fantasy of Penfolds future. Visitors can try a wine flight (S$48) of three Australian wines in the fancifully titled THE LUNAR LOUNGE.
The Venture Beyond by Penfolds [Map] pop-up is open from 10 to 20 November 2022.
New look for Cloudy Bay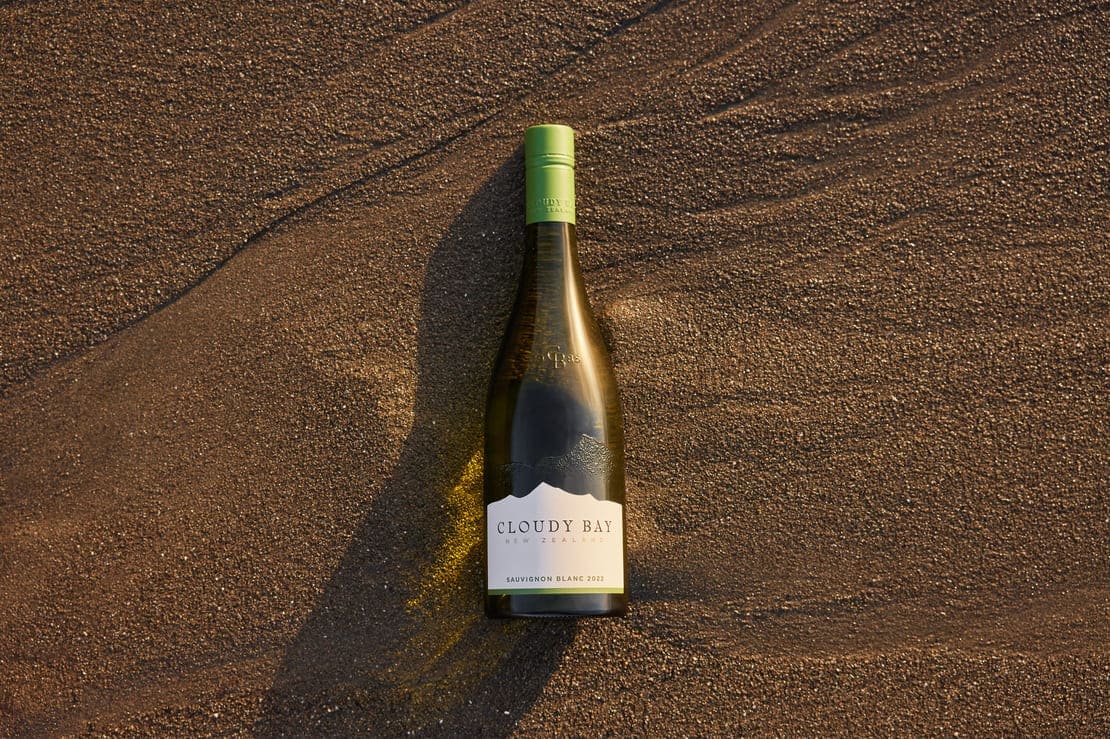 [Photo: Cloudy Bay]
'New year, new me', says Cloudy Bay as they unveil their new bespoke, redesigned bottles. The new minimalist label features a silhouette of the Richmond Ranges - which can be seen from the winery - printed on a canvas-feel paper stock, and also embossed in the glass of the bottle itself. Cloudy Bay's 2022 Sauvignon Blanc will be the first release in this new design, a citrus-forward wine with a zesty, vibrant nose and notes of makrut lime underpinned by white nectarine and passionfruit, melding with tropical flavours of peach and guava, and balanced on stoney, saline notes. Available at Cold Storage, priced at S$52.
The future is here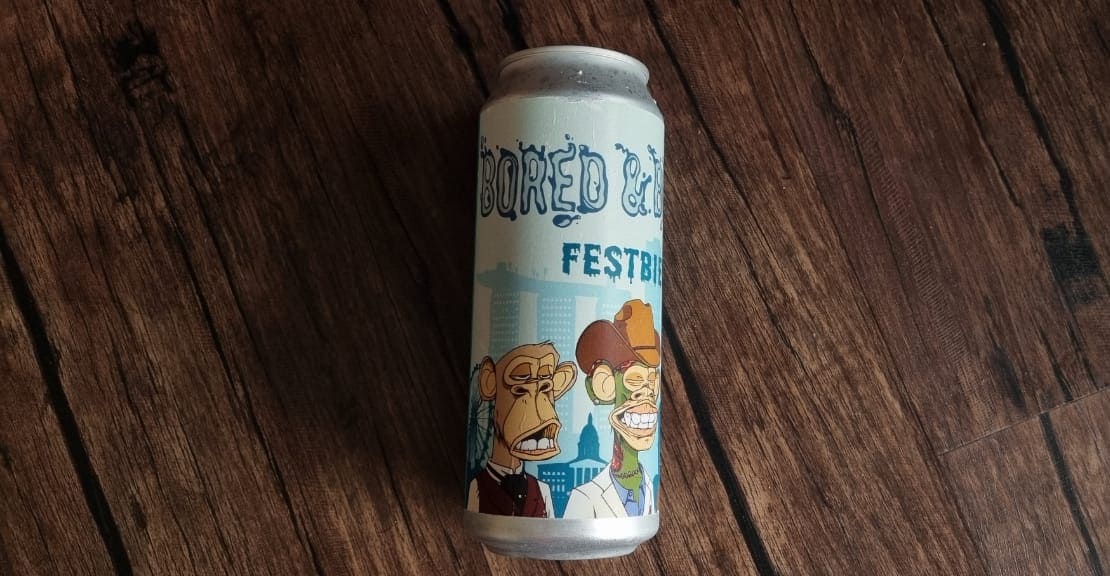 [Photo: Kim Choong]
Singapore-based artist, entrepreneur, and crypto-advocate Jaye Foo has rolled out the world's first NFT-inspired beers under his new craft beer label Bored and Boozy, exclusively available at Singapore's first NFT bar and lounge The Parlour Singapore (the de facto venue for Web3 enthusiasts). Born from the thought 'what would my Mutant Ape NFT taste like?', Jaye created the first beer Bored and Boozy (after its label namesake) which is infused with sour plum and a light caramel aftertaste, that blends sweet and sour together.
The Parlour Singapore [Map] - 140 Owen Rd, Singapore 218940. Open 24 hours a day.
New kids on the block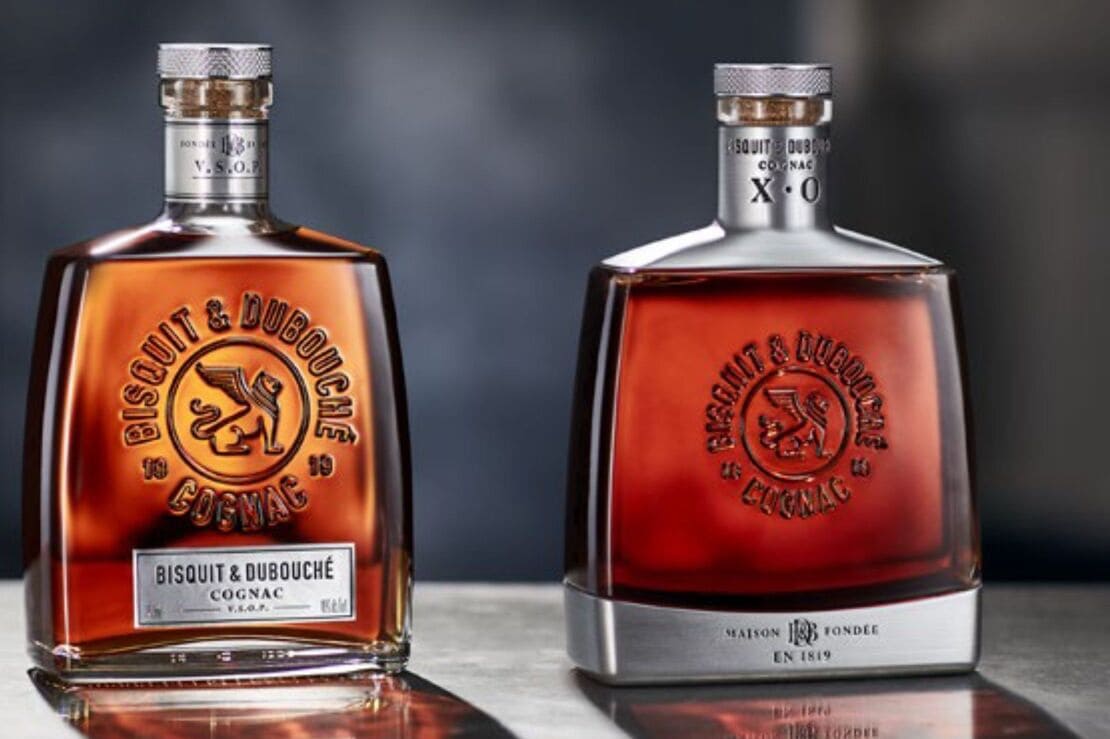 [Photo: Bisquit & Debouché]
Legendary maison Bisquit & Debouché debuts their award-winning VSOP and XO cognacs in Singapore. The new minimalist packaging - a solid square with rounded edges, silver knurled cap, and an embossed redesigned griffin logo - is done in conjunction with the renaming of the house to that of its original founders. The V.S.O.P. (S$129) has a mellow and smooth flavour with impressions of apricot, honey, sweet spices, and rose, and is best savoured neat or on ice; and the X.O. (S$356) has an unforgettable aroma of smoked wood, cocoa, candied fruit, and plum. A full-bodied cognac that is at its best served neat. The Bisquit & Dubouché selection (V.S.O.P., X.O.) is now available via the official Campari Group store on Lazada and Shopee.
- T -