Note: Affiliate link in this article helps us earn a commission if you buy this product through the link.
Shanghai has its first gin.
Peddler's Gin, said to be the result of a five-year journey, was "born on the back streets of Shanghai, the hustle and bustle charm of the world's biggest trading port" being the inspiration for this gin made for adventurous drinkers and bartenders alike.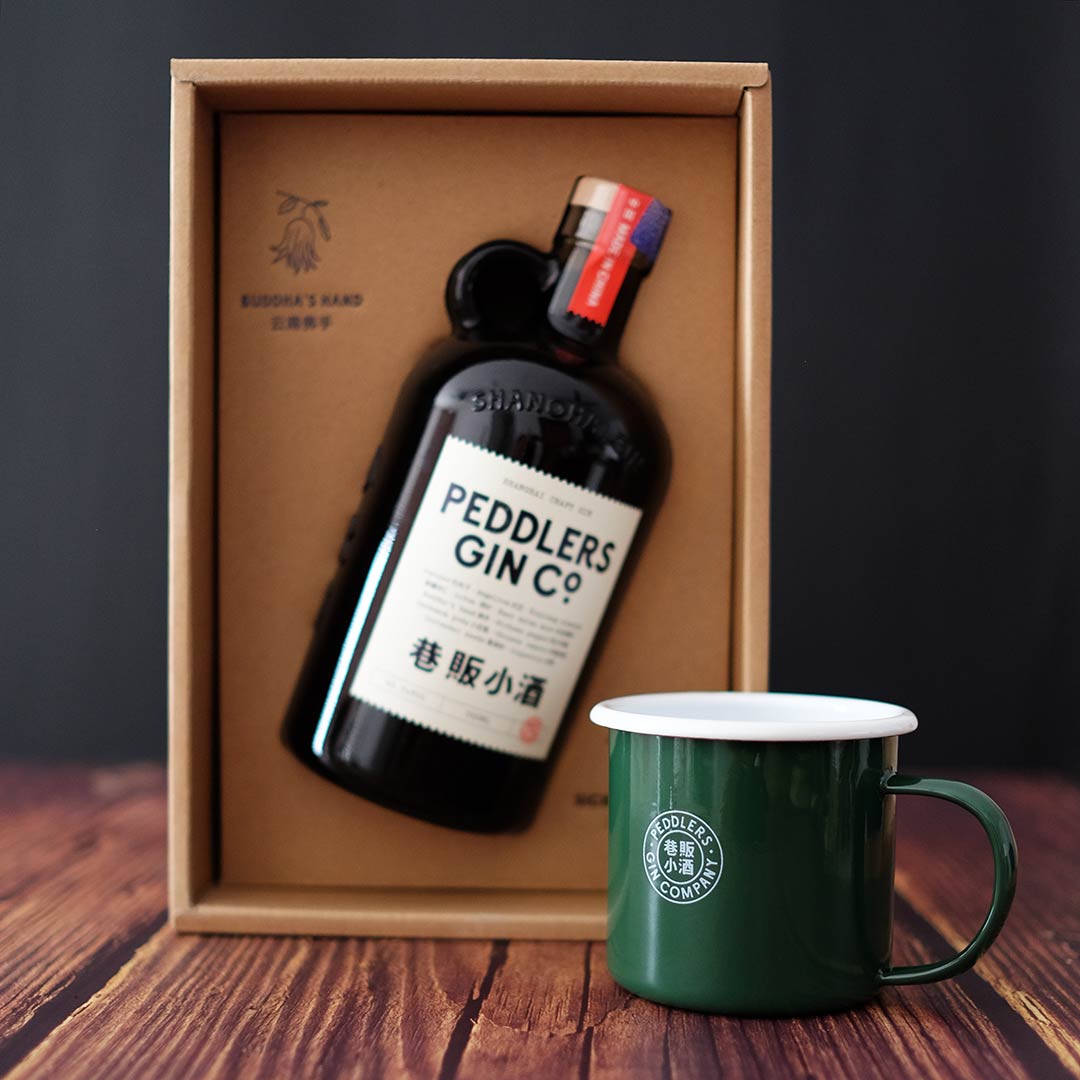 The brand reflects the hip culture of Shanghai, its beautifully designed bottle encased in a box with a multi-layer cardboard cut-out. Peddler's Gin fuses the old and new of the city's identity through a spirit from the Western culture using ingredients often used in Chinese medicines and cuisines such as Buddha's hand, Sichuan pepper, Chinese cassia (cinnamon), lotus flower, Xinjiang almonds, East Asian mint, cubeb berries, coriander seeds and angelica.
Botanicals used in making of the gin are foraged from Sichuan, Yunnan and Gansu for a distinctive Eastern flavour.
Tasting notes for Peddler's Gin
When it comes to tasting a gin, I would start by sipping it neat before trying it in different cocktail recipes.
Oily mouthfeel on the first sip, light body.
On the palate there is a numbing sensation on the top part of the tongue and liquorice on the nose like sucking on the black Hacks sweets with strong Sichuan pepper notes.
As I take a few more sips, there is a strong minty flavour and a mix of other spices like what you would get from sniffing the air in a Chinese spice shop (go to Pudu and find a Chinese spice/herb shop, the air there smells like this gin in the glass).
It's sweet on the palate with a citrus note from the buddha's hand and cinnamon (Chinese cassia).
Cocktails
The purest form of a gin cocktail for me is a Martini because you can adjust the amount of dry or sweet vermouth to compliment the gin or even highlight the spirit's unique characters. In the case of Peddler's Gin, it's the liquorice sweetness and Sichuan pepper spice, with a silky mouthfeel.
Martini
90ml Peddler's Gin
45ml Extra dry vermouth
For a sweet gin like Peddler's, I would use a Cinzano Extra Dry Vermouth to bring out the spice and add some structure to the drink. Adding a squeeze of lemon peel brightens up the drink or orange peel if you prefer a sweeter scent.
Peddler's G&T
45ml Gin
75ml Indian Tonic
75ml Soda
(Or 150ml light tonic)
For a Gin & Tonic, I was provided with Double Dutch Indian Tonic (150ml to 45ml gin) which goes with the gin as a casual quaff, but I think a light tonic or a mix of half soda and half tonic will do just the job as this gin alone is sweet enough.
Peddler's Gin is now available in Albertwines2u.com at RM328 per bottle.
- T -