The very first Cocktail Week is finally taking place in Penang. Initiated by Penang's bar veteran, Koh Yung Shen of Backdoor Bodega, this week-long festival is created to promote the bartending community in Penang.
Riding on a wave of recognition in numerous global bar platforms, Penang Cocktail Week will feature 10 local bars that will also be hosting some of the world's best bars. This event provides the local bar community with valuable exposure, experience, and networking opportunities to further enhance the quality of Penang's bars.
Penang bars' international recognition
Backdoor Bodega was ranked #97 on Asia's 50 Best Bars list in 2022, first time for a bar in Penang
Penang-based bartenders achieved international recognition through global cocktail competitions such as the Giffard West Cup, Jameson Black Barrel Bartender's Competition, Hennessy MyWay Cocktail Competition
Penang's very own Janice Lok made the global Top 25 shortlist on 50 Best Scholarship
10 featured independent bars at Penang Cocktail Week 2023
International personalities to meet
Jean Trinh (winner of the World's 50 Best Bars Bartender's Bartender Award 2022) of Alquimico (Columbia); Thanos Prunarus of Baba Au Rum (Athens); Agung Prabowo of Penicillin (Hong Kong); Sip Sensei (Jakarta); Roberto Bava, CEO of Cocchi Vermouth (Italy); Abi Clephane of Bruichladdich (Scotland)
---
Programme Highlights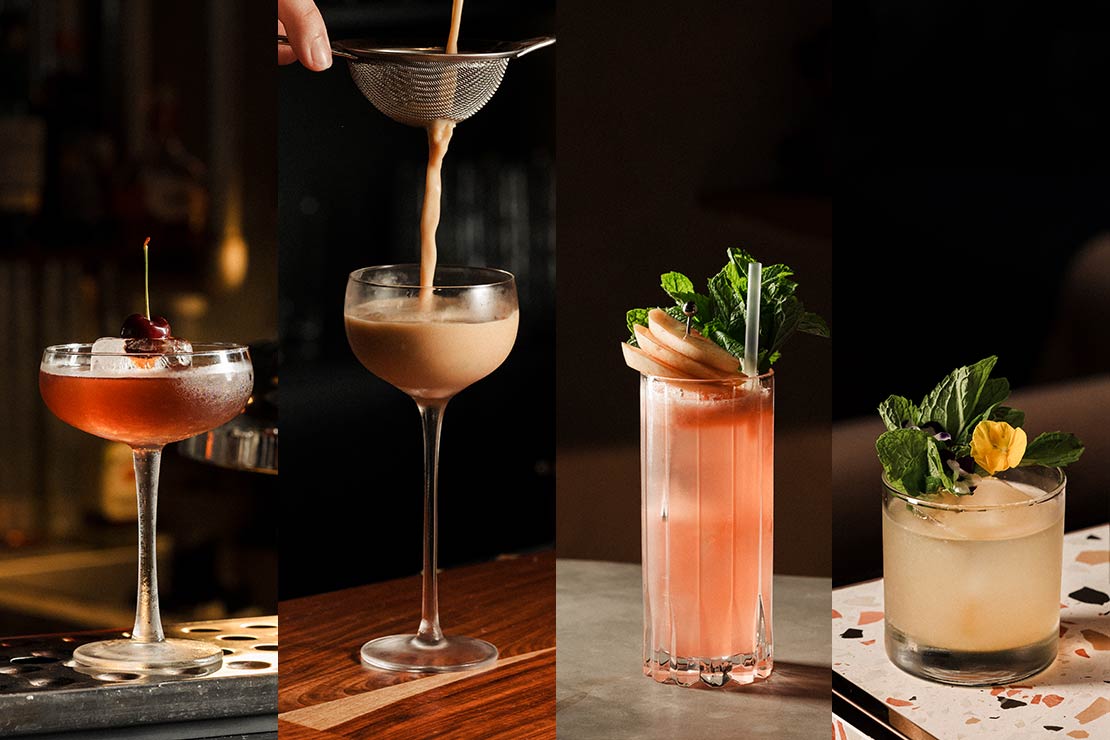 Image source: Penang Cocktail Week
Parties
20 October
7pm @ Chez Chez: Opening Party with Baba Au Rum featuring Thanos and Niki
9pm @ No Bar Here: Opening After Party with Din Hassan of The Island Rum Company
22 October
11am - 5pm @ HIN Bus Depot: Cocktail Garden
24 October
11am - 3pm @ The Nest: Battle of The Bars, Bartending Showdown
25 October
11pm @ Biso: The After-Hour Aperitivo Party with Giovanni Magliaro
26 October
6pm - 8pm @ Bottega Penang: PCW Aperitivo PArty with Giovanni Magliaro
29 October
12pm - 4pm @ How Shy, HIN Bus Depot: Sip Sip Sunday with Coley
---
Masterclasses [RSVP with respective venue]
21 October
3pm @ Foxhole: Elevate Your Craft: Master The Art of Cocktail Photography by Sip Sensei
5pm @ Cocktails & Shots: From Bar To Brand: Life As A Bartender-Turned-Brand-Ambassador by Din Hassan
22 October
4pm @ Baobae: Ice Carving & Highballs: How Ice Affects Cocktails by Shawn Chong
25 October
8pm @ Baobae: An Introduction To Moutai Baijiu by Shirmy Chan
26 October
3pm @ Bottega Penang: Cocchi Vermouth Masterclass by Roberto Bava, Asti
27 October
3pm @ Biso: Feni: An Indian Heritage Spirit by Deepak Soni
28 October
4pm @ Chez Chez: Classic Cocktail Workshop by Jordan Lim, Beam Suntory Brand Ambassador Malaysia
29 October
3pm @ PCW Cocktail Garden, HIN Bus Depot: The Art of Flair workshop by David Hans, Three-time Malaysian Flair Bartending Champion
---
Guest Shifts
21 October
8pm @ Backdoor Bodega ft. Sip Sensei (JK)
(Bar Takeover) 9pm @ No Bar Here: Bar Takeover by Alquimico, Cartagena ft. Jean Trinh, Danitza, and Miguel
22 October
6pm & 9pm: Evening Omakase by Bar Mizukami ft. Shawn Chong
8pm @ Foxhole 24: Karl Too
23 October (Bar Takeovers)
8pm @ The Nest: Bar Takeover by Origin (SG) ft. Adam Bursik & Cherry Lee
9pm @ Cocktails & Shots: Jameson Black Barrel Showdown: Ronny vs Thanesh (JBB Bartender Series '22 & '23 Global Winners)
24 October
8pm @ Nomad: Jungle Ballroom (SG) ft. Adrian Besa
9pm @ No Bar Here: Penicillin (HK) ft. Anjal Rai
25 October
8pm @ The Mandarin: Abi Glephane (Islay), Global Brand Ambassador of Bruichladdich Distillery
9pm @ No Bar Here: Lockdown (HK) ft. Saan Dhakal
26 October, 8pm
Foxhole 24: Cabinet 8 ft. Justin Tay & Seng Chung
The Nest: Tiga Bar ft. Bee Yee & Chun Shyan
Baobae: Frank's Bar ft. KK
Chez Chez: Budi Bar ft. Tai Yong & Sze Ming
Nomad: Bar Terumi ft. Shirmy Chan
Cocktails & Shots: Botakliquor Bar ft. Moe Saeed & Kamil
26 October, 9pm
Biso: Rakh ft. Harish & Reza
The Mandarin: Skullduggery ft. Abel Sukau
Backdoor Bodega: Pahit ft. Shen & Boy
No Bar Here: Reka:Bar ft. Joel Poon
27 October
8pm @ Nomad: Deepak Soni, Angostura Global Cocktail Competition 2020 Thailand Winner
28 October
8pm @ Cocktails & Shots: Kafe Utu (Singapore) ft. Zachary Ibrahim
(Bar Takeover) 8pm @ Foxhole 24: Bar Takeover by Three x Co (KL) ft. David Hans and Igene
For updated event schedule, visit Penang Cocktail Week's website and follow them on Instagram.
- T -