Penfolds is celebrating the 60th anniversary of the Bin 389 Cabernet Shiraz, affectionately known as the "Baby Grange", which was first made by Max Schubert in 1960. The current release of the 2018 vintage was therefore the highlight of the launch of the Penfolds 2020 Collection that took place at Flock, W Hotel Kuala Lumpur in October.
Seven Penfolds' reds – the 2018 Bin 28 Kalimna Shiraz, 2018 Bin 128 Coonawarra Shiraz, 2018 Bin 389 Cabernet Shiraz, 2004 Bin 389 Cabernet Shiraz (Back Vintage), 2018 Bin 407 Cabernet Sauvignon, 2018 Bin 707 Cabernet Sauvignon, together with the 2016 Grange Bin 95 and a white, the 2017 release of Bin 311 Chardonnay, were the 8 wines showcased during the media launch.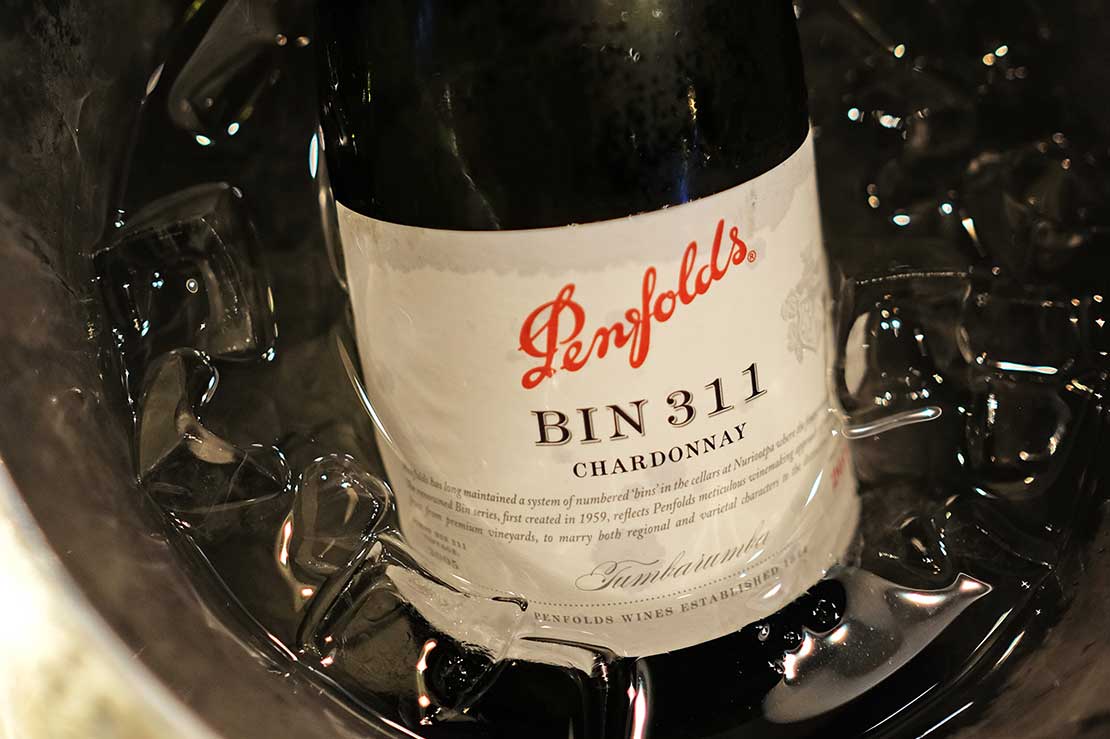 2017 Bin 311 Chardonnay 13% ABV
The only white for the night was served first before dinner started and also with the first course. This 2017 cool-climate Chardonnay has a floral fragrance on the nose and mild acidity like mellowed lemon. A wine that can be sipped on its own or goes casually with any meal, perhaps even some spicy food.
Food paired was the New Style Sea Scallop Sashimi - Hot sesame oil, radish, ponzu, ginger, spring onion, garlic.
Peter Gago describes the new 2019 vintage as "an awakened and enlightened blend".
The next six reds were tasted two-by-two for direct comparison and served with the following menu: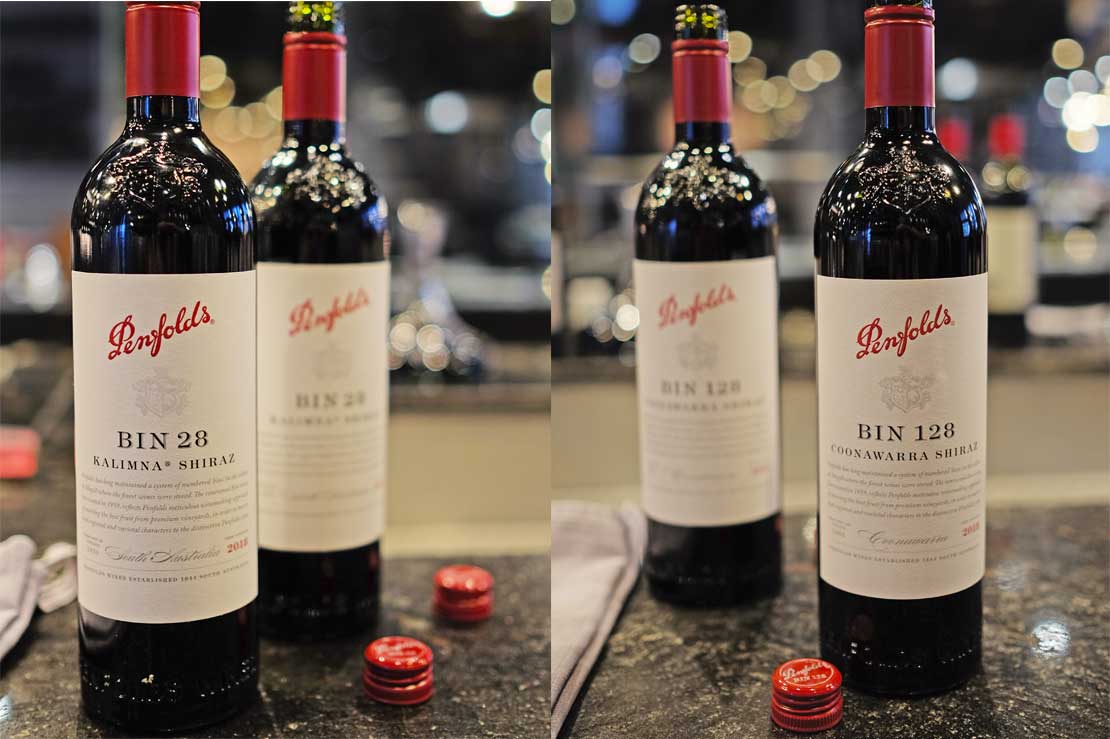 2018 Bin 28 Kalimna Shiraz 14.5% ABV
Starting bright, this plummy shiraz prepared the palate for the dinner with heavier flavoured food and combined well with the tomato risotto. The wine warms up to some almond creaminess with a slight Christmas spice like cinnamon. Perfectly fine to be drunk on its own.
2018 Bin 128 Coonawarra Shiraz 14.5% ABV
At the same alcohol strength, this Shiraz presents different character from the Kalimna. Similar to its introverted sibling, this medium-bodied shiraz has a spicy note on the palate, but unlike the Kalimna, this was more like sucking on the cherry pit for the delightful cherry and wood flavours. It is a wine that can sit for long hours and needs a lot of coaxing and swirling to reveal the layers of savoury notes like red pepper, caraway and capers.
Food paired with was BBQ Octopus with chicken chorizo and tomato risotto, wood sorrel and cured duck egg
---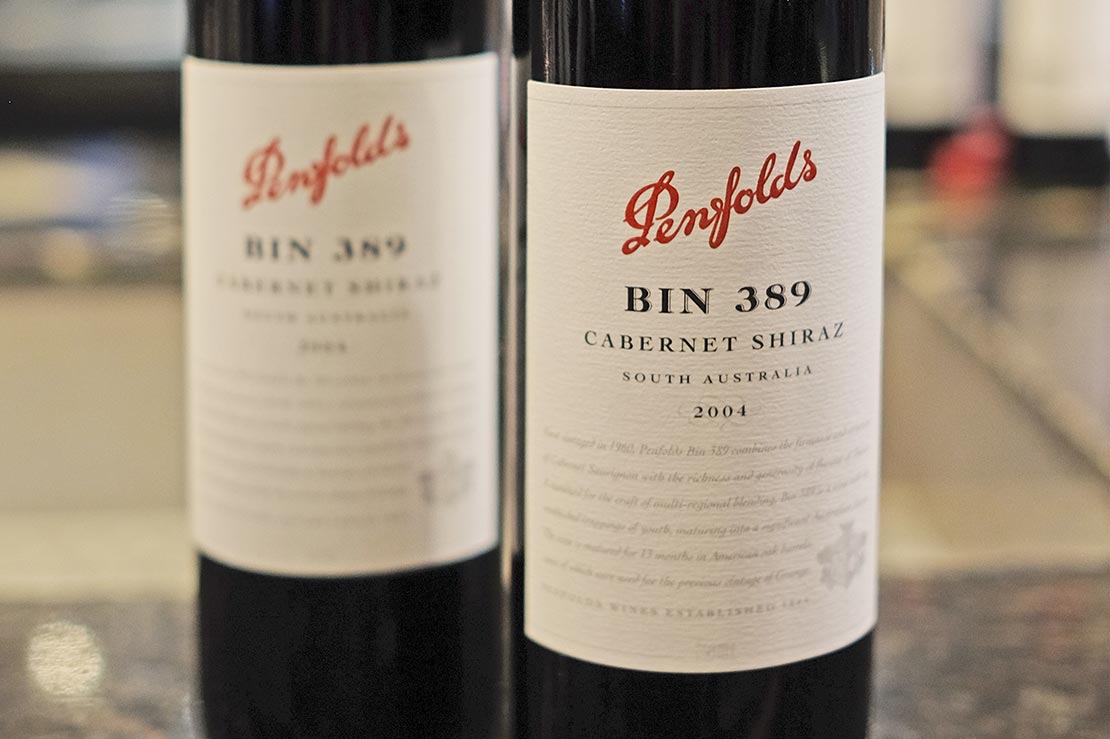 2018 Bin 389 Cabernet Shiraz 14.5% ABV
2004 Bin 389 Cabernet Shiraz (Back Vintage) 14.5% ABV
It's called "Baby Grange" as some components of this wine are aged in barrels that held the previous vintage of Grange, imparting the signature Penfolds' iconic red's character. The 2018 is bright, young, lively, with blackcurrant on the nose and everywhere it goes. It is a balanced wine nonetheless with a blend of 57% Cabernet Sauvignon and 43% Shiraz that showcases the sweet and savouriness of each varietal.
In comparison, the 2004 vintage was more subtle in its berry notes but rounder on the palate with more to chew on, and with a longer finish. Sam Stephens, Penfolds' Asia Brand Ambassador, recommended that this vintage can be aged up to 30 years. Would you wait that long?
Food paired with was Duck Breast with pumpkin puree, blood plum and port jus
---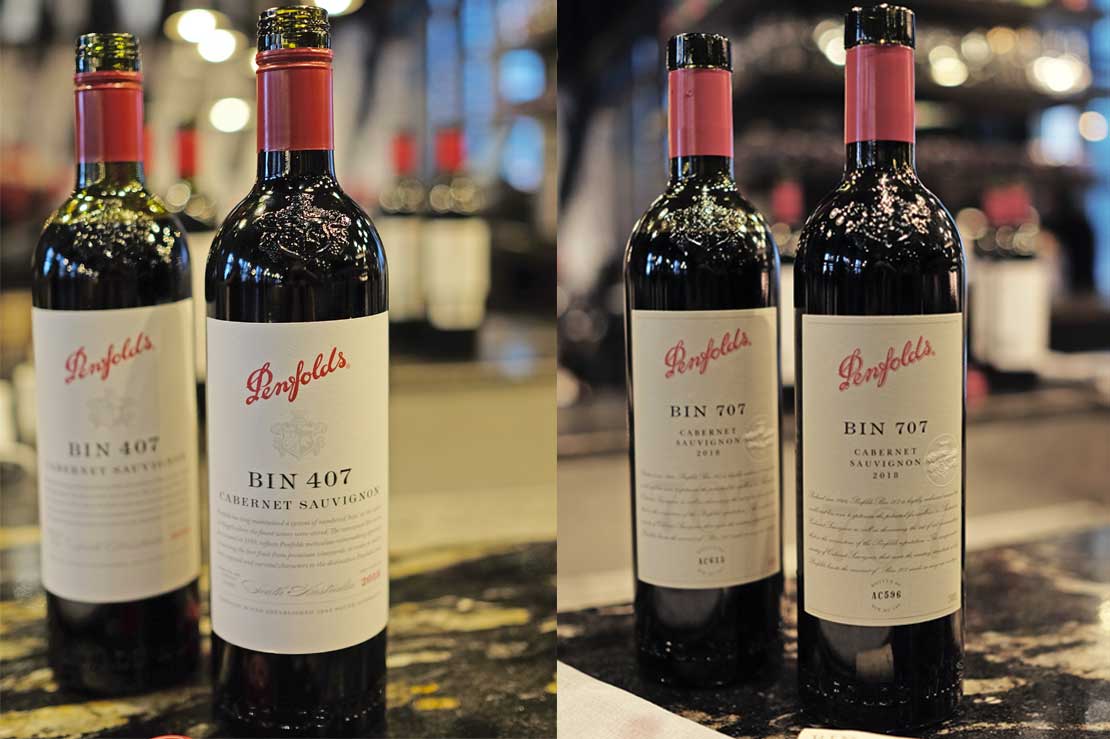 2018 Bin 407 Cabernet Sauvignon 14.5% ABV
Inspired by the 707, the 407 shows-off Penfolds' wide range of region and vineyards they have that produce this rich high quality Cabernet Sauvignon varietal. Aged not only in American oak (9%), this vintage also blends juice aged in French oak (21%), giving it a little more edge and complexity to the palate. It's herbaceous, spicier and muskier compared to the 707.
2018 Bin 707 Cabernet Sauvignon 14.5% ABV
This is Penfolds' house-style Cabernet Sauvignon that is bold, sweet and tastes of big juicy berries like blackcurrant, black olives and dark chocolate. It is a wine to impress if you have a deep pocket, making younger brother 407 a more affordable indulgence for a similar taste profile.
Food paired with was Sous Vide Australian Beef Loin with onion brûlée, heiloom carrot and red wine jus
---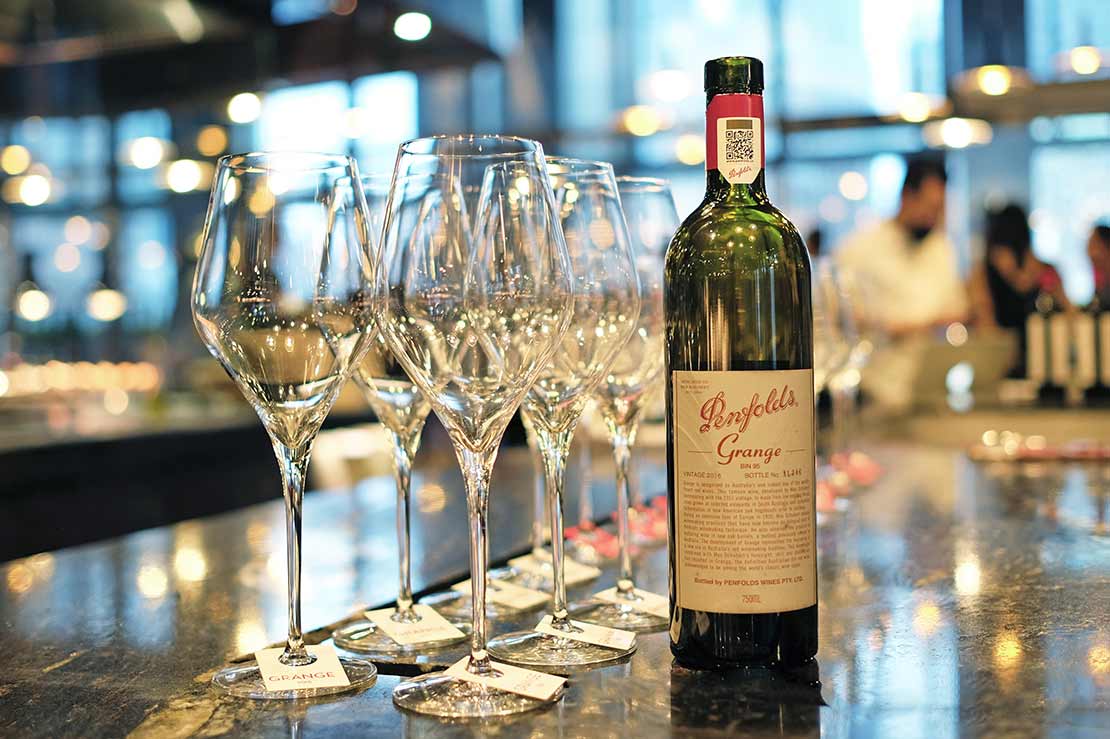 The last and the most prestigious vintage was the 2016 Grange Bin 95, the crème de la crème of Penfolds. There was only one bottle to be shared among the diners that evening. Created by Max Schubert, it was the first multi-vineyard, multi-district blend in Australia, bringing out the unique terroir of Southern Australian soil through this intense and flavourful shiraz varietal. It is said that the peak drinking period would be between 2022 and 2065. This bottle wouldn't be ours to taste if it wasn't for the 60th anniversary of the Baby Grange.
Penfolds make wines for almost every palate and occasion. The 2020 collection tasted above would be a good benchmark to start, be it the price point or preferred blends.
- T -