Adapting to the new normal, Pernod Ricard Malaysia has launched a virtual platform that replicates the experience of going out drinking whilst encouraging consumers to support local bars from the comfort of their own homes.
Bar-United, an activation championed by Chivas Regal Malaysia through its "Blended is Success" motto collaborates with bars and local artists, allows consumers to purchase cocktails on the platform, watch live performances and talks, hang out with friends and maybe even make new ones, and is linked to bottle purchase sites.
The platform can be accessed through desktop and mobile, and an account can be easily created by connecting through Facebook or email sign up where a profile picture can be uploaded. The interactive virtual "playground" shows partners bars and their logos. Clicking on any of them will direct the user to the main room where all the activities take place.
There are currently five features on the platform:
The Hangout Arena
(Warning: Your live video will be immediately turned on when joining a table, so make sure you are decent!)
Pick a table and send the link to your friend(s) to come join you. Anyone who is at the playground can sit at your table unless you mark it as private. Here you can chat with your friend(s) on screen and through messaging. To buy a drink for your friend(s), order at Bar-Tails or buy by the bottle at The Marketplace. This is where you get to meet new people. There is also a game feature at the table.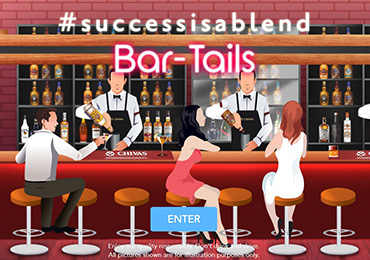 Bar-Tails
Where cocktails can be ordered from partner bars.
Current bar list: Astor Bar, 61 Monarchy, Hyde 53M, Three X Co, Dissolved Solids, Circa, Saro Lounge, Happy Stan and The Iron Fairies
Select a bar and choose a bartender to be directed to their menu
Pick a cocktail(s) and select the quantity
Click "Buy" and be directed to the checkout
Select "Delivery" or "Outlet Redemption" to calculate delivery charges. Preferred delivery day and time can be selected at the drop-down menu.
Enter a voucher code if applicable and pay by credit or debit card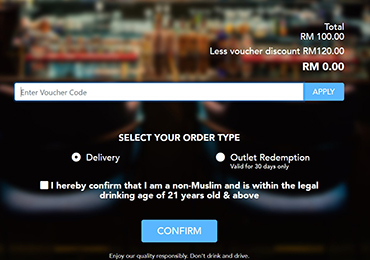 Bar-United Points
Buy drinks and collect points, unlock achievements to redeem discount vouchers that can be spent on the Bar-United platforms and in actual partner bars. Use the "Points" Kiosk seen as an ATM machine in The Hangout Arena to convert points to vouchers.
The Marketplace
Connected to Pernod Ricard Malaysia online shop and Shopee to purchase bottles.
Bar-Talks
Stream talks featuring local and international industry personalities, and performances by DJs and artists. Current line-ups are Friends of Chivas such as Roen Cian Nagapan, Evelyn Marietta, and Dennis Lau, bar owners Andrew Tan of 61 Monarchy and Hyde 53M, David Hans from Three X Co, and KC of Circa and Saro Lounge. Check Live Stream Schedule for update.
The platform is still being fine-tuned and we are sure feedback is welcome. Any enquiries, please get in touch with them at +603 9133 3980 or email at barunitedmy@gmail.com. Updates are available on Chivas Malaysia Facebook page.
- T -