Surviving the Covid-19 pandemic is on every business owner's mind, especially now, after two months' of non-operation and not knowing what the new normal is to be.
Right after the announcement of the Movement Control Order (MCO), restaurants and bars were told to close, starting 18th March 2020. Some adjusted to the change quickly by setting up takeaway and delivery services, some took a little while longer to adapt.
Social media platforms are busier than ever, with other digital tools to aid communications competing to gain a pool of users. Everyone is trying to catch up on learning how to use a new platform to stay relevant in a surging digital space.
Questions on staff salaries and lay-offs, loans and rentals, suppliers and vendors, during this unprecedented time have thrown all rules out of the window. That one ultimate term in any contract, seemingly a redundant one seeing Malaysia is almost free of any natural disasters, the Force Majeure, has become the most popular trump card to the beneficial parties.
Madness is in the air and in minds (albeit behind closed doors). It's head above water for every restaurant and bar business.
The Malaysia's Prihatin SME Economic Stimulus Package 2020 (Prihatin) may have cushioned some damage, but it barely scratches the surface for many business owners. For the first month, businesses were scrambling to manage cash flow with the sudden cut of income, some were not so lucky and had to close their doors for good. One thing is certain, it was time to face the unwilling (and perhaps even ugly) end for ill-managed businesses. For those who have persisted, they still need to constantly find clarifications for the changes in policies and aid announced by the government.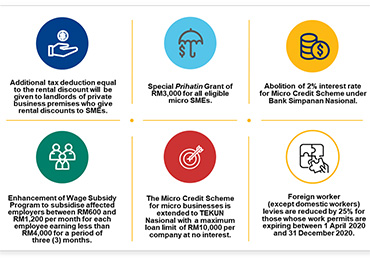 The Conditional Movement Control Order (CMCO) implemented since 4 May 2020 has allowed most economic sectors and activities to resume operations, including dine-in with observed standard operating procedures (SOPs). From 10th June 2020 onwards, all businesses can be back to normal operating hours with some bars insistent of opening only until 10pm.
I am hoping that this compilation will help as a guide for the Malaysian F&B industry returning to business. Here are the headings to consider before the re-opening of your F&B operations:
1. Managing finances
2. Human Resources
3. Products and service adapting to the new normal
4. Operation setup and safety
5. Marketing and communications
Reopening | Critical Path for Independent Restaurants + Bars [Free Tool]
---
1. Managing finances
- Cash flow, special relief, tax, rental and loans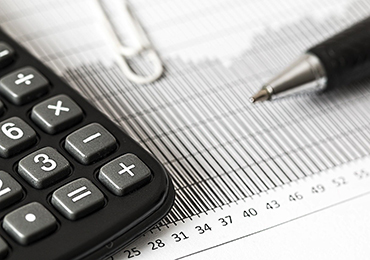 Image by Steve Buissinne from Pixabay
Maintaining a healthy cash flow is the most important element to determine if you can continue to run your business. You need cash to replenish stock, pay rent and salary, utility bills and day to day operations. Take a hard look at your accounts and finances to decide what to keep spending on and what expenses to cut.
a. Tax
Income tax instalment payments to all SMEs are postponed for 3 months starting 1 April 2020.
Financial institutions are giving moratorium for 6 months from April to September 2020 to performing loans such as hire purchase, mortgage and personal loans. Credit card relief application to repay by instalments is also available by some banks.
c. Special Relief Fund (SRF) by Bank Negara Malaysia
If your business has less than 5 employees with less than RM300,000 revenue, you could have applied for RM3,000 special grant from the Prihatin SME Economic Stimulus Package 2020 before 15th May 2020.
d. Rental
Try to negotiate rental reduction with your landlord as an additional tax deduction equal to the rental discount will be given to landlords of private business premises who give at least 30% rental discounts to SMEs from April to September 2020.
e. Loans
If you are looking to apply for loans, the 6-month moratorium applies for term loan for 5.5 years tenure at up to 3.75% interest rate. Bumiputra can apply for TEKUN Nasional for up to RM10,000 loan per company without interest.
f. Tax relief
Further tax relief for employers who implement

Flexible Work Arrangement (FWA)

up to RM5,000. Details of expenses eligible for the claim have yet to be determined by the government.
Tax deduction on Personal Protective Equipment (PPE) and thermal scanners for business.
Tax exemption of up to RM5,000 to employees provided with handphone, notebook and tablet by their employer – Effective from 1 July 2020
Personal tax relief of up to RM2,500 to individuals who purchase handphone, notebook and tablet – Effective from 1 June 2020
Special tax deduction for renovation and refurbishment of business premises up to a limit of RM300,000 incurred from 1 March 2020 to 31 December 2021.
Accelerated Capital Allowance on eligible capital expenditure on machinery and equipment to 31 December 2021 over a 20-year period at 20% initial allowance and 40% annual allowance.
Income tax rebate of up to RM20,000 per year for the first 3 years of assessment for newly established SME between 1 July 2020 to 31 December 2021.
Short-term Economic Recovery Plan (PENJANA) – Tax Measures
---
2. Managing staff
- Salary, welfare and mental health, new job description, re-hiring, what's the law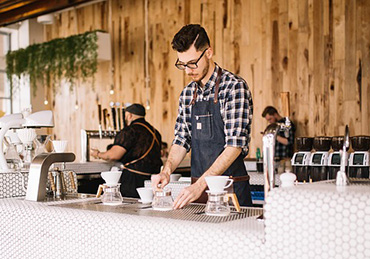 Image by StockSnap from Pixabay
a. Wage subsidy for employers
Companies that are registered under Companies Commission of Malaysia (SSM) and PERKESO prior to 1 January 2020 are eligible to claim wage subsidy up to RM1,200 per employee earning below RM4,000 for three months. Employers opting for this will have to retain the employees for at least six months.
> 200 employees – RM600 per employee
76 to 200 employees – RM800 per employee
1 to 75 employees – RM1,200 per employee
Employers are also exempted from paying Human Resources Development Fund (HRDF) for 6 months and option to differ payments towards Employees' Provident Fund (EPF) for 3 months.
b. Incentive for hiring jobless
The government will subsidise employers for up to 6 months for hiring an unemployed person:
< 40 years old at RM800 per month
≥ 40 years old and OKU at RM1000 per month
c. Other benefits
RM30 unlimited travel pass

for public transport on Prasarana from 15 June until 31 December 2020
Employers will get RM600 per month for providing internship to each fresh graduate
d. Foreign workers
Government will subsidise RM150 for each foreign worker sent for Covid-19 test under the SOCSO Prihatin screening programme starting from 1 June 2020.
e. New rules on foreign workers' housing
Employers have up until 31 August 2020 to comply with the amendments to the Workers' Minimum Standards of Housing and Amenities Act 1990 that addresses living conditions of migrant workers in the midst of Covid-19 pandemic. Section 24 of the Act specifies that the accommodation must be fit for human habitation, highlighting issues such as separate accommodation for opposite gender, safety and wellbeing, fire safety measure, wiring systems, medical care and preventative measures to contain the spread of infectious diseases.
f. Retrenchment and pay-cuts
According to Skrine, unless contract specifies otherwise, the law does not permit annual leave entitlement to be set off or for employers to unilaterally require their employees to take unpaid leave. For businesses that are facing financial difficulties, the general principles of industrial law apply. Employers can choose to lay-off and cut pay. However, the last two options require the consent by the employees.
---
3. Creating new menu for the new normal
- Adding food and bottled drinks, storable meal kits, continue providing delivery and take away on top of dine-in, utilising event space with private events, gift cards/vouchers, collaborations and promotions.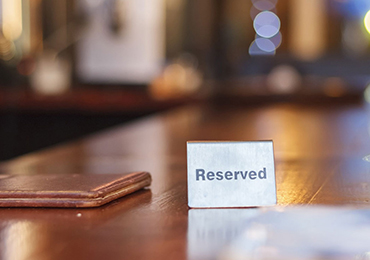 Image by Alexander Belyaev from Pixabay
a. Offering takeaway/pick-up and delivery
When the lockdown started, the only way to still make sales was to offer pick-up or delivery, which meant changing the way food is prepared and packed. The packaging must be able to sustain travel and weather bumpy roads and rainy days, and make sure that the customer's experience of your food is not affected so much compared to dining-in.
b. Choosing online order and delivery partner
A delivery partner plays a part in your customer service, so it is important to find a good match. Their response time from taking order to delivery, complain handling, charges, user-friendliness and area covered are just a few things to assess before signing up. Also, what is the release clause in case you wish to terminate their service and compensation in case of non-delivery.
c. Menu for new normal
In the new normal, even though dining-in is allowed, the capacity will no longer be as much as it used to be. Not only does your menu now have to cater for takeaway and delivery, you may have to look at creating food items that can be assembled easily yet tastes fresh. Some outlets make their signature dish in frozen format such that the store's experience can be replicated even at home.
d. Introducing food items to your menu
Restaurants are essential services so by adding food items into the menu, it not only adds more reasons to order from your outlet, it also makes your business more relevant. If you don't already have a kitchen setup, perhaps work with a food partner that can help diversify your menu.
e. More competitive price point
It may sound counter-intuitive to reduce menu prices as outlets reduce seating to comply with distancing. However, considering consumers are more frugal at this uncertain time and the marketplace is competitive, reducing your profit margin may just help you survive this down time. Afterall, everyone is in this together and it shows empathy which will only help the community resonate with your brand.
f. Sustainability
Advocating sustainability in ways you operate the business and design menu items will definitely score you more points especially during a health crisis, when protecting the environment becomes priority in our everyday life. While many outlets are still using one-use plastic to pack their delivery items, you could look at reducing packaging and utilising eco-friendly or biodegradable packets for yours. When designing your new menu, look at ways to fully utilise every food item to prevent food wastage. This would also be a good marketing point for your business to gain popularity.
---
4. Operation setup and safety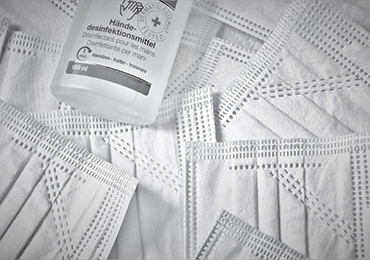 Image by pasja1000 from Pixabay
a. Standard Operation Procedures (SOPs)
Operation hours for businesses will be back to normal on 10 June 2020 and restaurants are allowed to open until midnight. Pubs and entertainment outlets are still not allowed to operate. No new Standard Operation Procedures (SOPs) have yet announced for F&B outlets since CMCO. Therefore, many are still following the SOP guidelines implemented during CMCO, which are:
Operate between 5am and 12am; customers allowed between 7am and 10pm.
Staff be trained to adhere to SOPs. Body temperature is to be taken daily and outlet sanitised frequently. Staff are to be given PPEs and to change frequently.
Outlet should go through deep cleansing daily. Outlets are to put up clear signs for customers to recognise updated layout.
Tables should be at least two metres apart and 1 metre between chairs to ensure physical distancing.
Take down body temperature, name and contact number of each customer who enters your outlet.
Alcohol based hand sanitiser is compulsory at entrance and hand wash area.
The use of biodegradable tableware is encouraged.
Washing liquids should contain sodium hypochlorite.
b. Staff training
Consider creating a handbook that is constantly updated so that staff are informed of the changes. Run through the SOPs with your team regularly to ensure strict compliance as failure to comply will risk fine and/or operating license being withdrawn.
---
5. Marketing and communications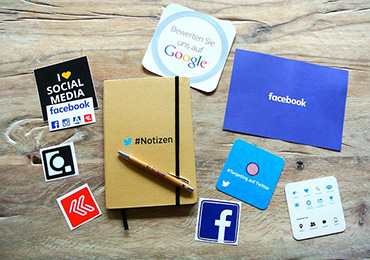 Image by Tanja-Denise Schantz from Pixabay
a. Social media
With more dependence on digital platforms for information, brands are finding effective ways to communicate with consumers. Clear and authentic contents are therefore more important than ever to stand out among busy marketplace for food and beverage segment.
There are many ways to reach out to your audience. Free social media platforms such as Facebook and Instagram have the most users; however, new applications like TikTok are gaining a strong foothold among the younger audience. It is therefore important to choose a platform that targets your desired audience.
Videos are a great way to tell engaging stories, and other than YouTube, all of the above social media platforms have their own video sharing format.
Things to share with your audience are your re-opening date, operation hours, dine-in capacity and reservation, takeaway and delivery, safety precautions, how you are complying to the SOPs, etc., so that consumers know what to expect when they return.
b. Customer service and feedback
On top of delivery service apps that provides you with ratings and feedback of your products, consider using Facebook Automated Responses to help manage your account. Although this will generate a reply to your customers instantly, make sure you check the messages frequently to answer questions manually. You won't want to miss any orders as all income is precious now.
c. Stay connected with you customers
You may have been away and some of your regulars may not be able to return just yet. You can still stay in touch with them by bringing the experience online. A craft beer bar has been running their live band on IGTV every Friday and product review every week; or a video showing how to assemble and unpack your delivered items.
d. Setup a website
You may ask why bother with a website when you already are using social media to keep your customers updated? But a website plays an important role in differentiating your business from your competitors. A restaurant and bar that has a website improves search ranking while social media page gets drowned out in the colossal marketplace. Important information such as menu, outlet location, branch locations, operating hours, and special offers can all be centralised on your website.
A website also determines your brand image, the mood of your establishment and a centralised channel to take orders, make reservations and sell other products such as gift cards/vouchers or merchandise. If you are offering other services such as catering and tailored menus, what better place than your website where contents can be placed at an individual page to ease navigation than being submerged on your social media feed?
I hope this is helpful. If you would like to chip in some ideas or share any tip with your fellow F&B operators, please email me at editor@thirstmag.com.
Useful links:
Reopening | Critical Path for Independent Restaurants + Bars [Free Tool]
Everything You Need To Know About COVID-19 In Malaysia [Updated]
- T -