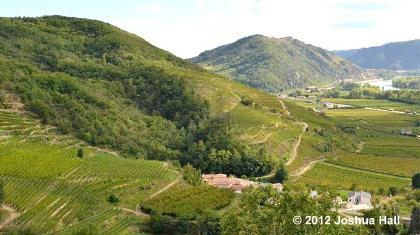 Rhone is an intriguing French valley of wines, whose slopes and peaks produce delightful wines when paired with dim sum for the whites and spicy foods for the reds. Rhone wines come from the northern steep slopes and southern rolling hills of the old Roman trade route up into south east France. They make up a surprisingly small part of the Malaysian market, possibly as they can fall into varied price ranges and are less well known. Rhone can range from the heritage hand crafting of old vine Hermitage wines such as Paul Jaboulet Aine's La Chapelle to drink now southern Cote de Rhone red and whites.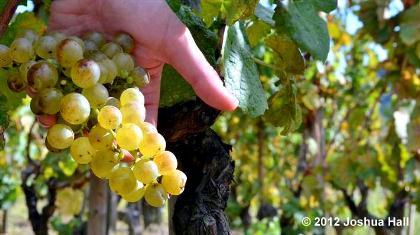 Rhone wines are a great match for many Malaysian dishes. The whites whether the luxurious Condreiu from Viognier grapes, Croze Hermitage or more readily available white blends such as Parallele 45 partner well with Cantonese food and seafood. Reds, often Syrah or Grenache dominated, can handle most spices. Marsanne, Rousanne and Viognier are much less known whites than Chardonnay and Riesling but the Rhone varietals are rounded aromatics worth tasting. Perhaps the lack of varietals spelt out on the labels or the wide range of Cote de Rhone - from the slopes above or around the Rhone river account for why we are only just beginning to see more Rhone wines here.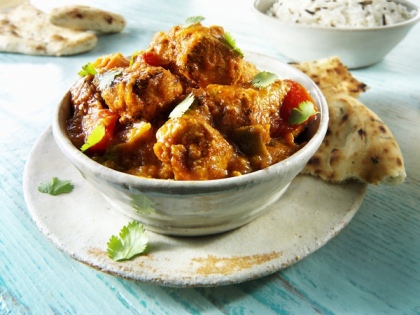 The reds can be good value, as many wine lovers have yet to move beyond the pricey fashion of Bordeaux. Shiraz lovers may discover the source style of that grape with the refined Syrah of Rhone. In some appellations, or areas, Syrah is a solo or main part of a blend and in others it partners Grenache and Mouvedere. If you see a place name on the label it will be an area which nurtures the traditions and influence of site or terroir. Artisanal Chateauneuf De Pape and its medieval castle is the most well-known of these, but other areas reward patience. Gigondas, Rasteau and Vacqueyras from southern Rhone are deep and rich and worth savouring.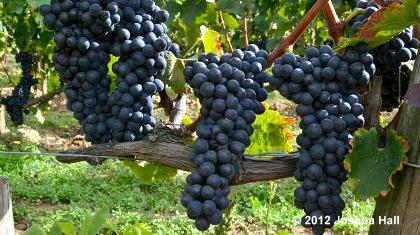 When matching spicy food, we need to watch the grip of tannins in red wine. This is where many of the readily available Cote de Rhone wines from the southern rolling hills work well with pedas or gamey food. Grenache often dominates with fresh fruit, yet the wines which are not usually 'fruit bomb' like Aussie shiraz, deliver elegant flavour with smart pricing. Cote de Rhone AOC is the staple of large Rhone winemakers and yet continues traditional care which can be enjoyed in more exclusive wines such I describe below.
Tasting notes by Joshua Hall from a recent trip to Rhone.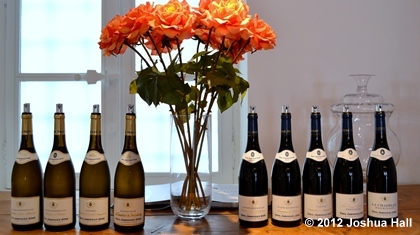 Rhone heritage wines. Paul Jaboulet Aine.

2011 Crozes Hermitage Domaine Mule Blanche
Clear floral notes of apricot blossom, apricot pulp, straw and white peaches. Swift entry with a rounded mid palate leading to a long finish a touch of vanilla and richness. Long persistent finish with plenty of 'zing'. A blend of 50% roussanne, 50% marsanne from 40-60 year old vines. Drinking well now but can age 2-3 years.

2011 Crozes Hermitage Domaine de Roure
High pitched intense bouquet with brilliant citrus fruit and ginger. Focused, dry almost steely. Ginger, clover honey and lemon curd through the palate. Bold and chunky right now this wine needs time to integrate. Made from 100% marsanne vines that are 60-100 years old. Age for another 5-10 years.

2011 Condrieu Domaine des Grands Amandiers
Bouquet of intense layered citrus notes with a focused expression of honeysuckle, marmalade, pineapple, tart ginger and spice. Palate of jeju orange skin, grapefruit hung on a line of focused minerality and fine acids. Powerful finish with great lift and sharp acidity. Pair with japchae, jeonju bibimbab, grilled shellfish. 100% viognier made from 10-30 year old vines. Drink now or age 3-5 years.

2011 Hermitage Le Chevalier de Sterimberg
Bouquet is a little closed at first with racy acidity and vanilla overpowering but it opens up with steely lemon, brisk lime, white peach after 15min. The palate is quiet with chewy hazelnut oil and marmalade. The finish is slow to start then explosive with layered ginger, lemon, limes and minerality that just go on and on. An extremely long finish. An exciting wine from Hermitage. A blend of 70% marsanne, 30% roussane from 35 year old vines. Pair with scallops or lobster. Drink in 5-15 years.

2007 Crozes Hermitage Domaine de Thalbert
Bouquet of red berryfruit, five spice powder, oysters, thyme and pepper notes. Good fruit concentration on entry leading to more chunky meaty fruit through the mid palate. Well integrated and textural with fine cocoa powder tannins. Classic. Drink now.

2007 Crozes Hermitage Domaine de Roure
Deep ruby color with polished fruit, hints of dark wood and star anise on the bouquet. Masculine flavour profile with white pepper and rounded juicy fruit. Finish is somewhat short and lacking in focus with more juicy fruit. Reminds me of the older style of Paul Jaboulet wines from 10 years ago. 100% syrah from 40-60 year old vines that spend 12 months in oak, 20% new wood.

2007 Cornas Domaine de Saint Pierre
Milky nose with quite a lot of viscosity and chunky fruit. Animal fur, leather, black and white pepper bouquet. Broad and chunky fruit with tons of black pepper and hints of dusty dry clay earth. Finish is dry and quite tight. A masculine wine that will benefit from 5-10 years aging or pairing with steak or kalmaegisal. 100% syrah from 10-60 year old vines with 12 months in oak barrels, 20% new wood.

2007 Hermitage La Petit Chapelle
Bouquet of bold rounded fruit with good concentration and medium density. Doris plums, blackberries, subtle mocha, cinnamon and star anise. Good fruit concentration and density with fine dusty tannins. Persistent chunky finish with black and white pepper and polished tannins. Made from 100% syrah vines 40-60 years old. Age for another 5-8 years.

2007 Hermitage La Chapelle
Lush bouquet of rich fruit, ripe plums, wild blackberries and dark cherries. Balanced bouquet. Broad ripe fruit with a solid backbone of acidity through the palate. Chocolate, malt and smoke layers. Young with good potential. Tannins are rich and silky. Age for another 8-12 years.

Paul Jaboulet Aine wines are available from Muihua Sdn. Bhd.
Associate Professor Dr Stephen J Hall (Oenophile and English Language Specialist) was raised on the sunny east coast of New Zealand, famed for Chardonnay. He has nurtured a passion based on his background and broadened by over two decades in South East Asia. He is passionate about Pinot Noir and travels with an eye for obscure viticultural delights. Stephen enjoys blind tasting and matching wine from everywhere with local cuisine. He was part of the Wine and Dine Singapore tasting panel for three years, tasted for an airline panel and has conducted corporate wine and food matching. For over two decades, Stephen has been involved in the International Wine and Food Society and ongoing wine tables in Singapore and Kuala Lumpur. He has an International Wine and Spirits Education Trust Advanced Certificate with Merit.
Joshua Hall is a drinks journalist based in South Korea. He blogs at www.winekorea.asia. He has written about wine, beer and whisky for the Wall Street Journal, Yonhap New Agency, Bar and Dining magazine, Korea Herald and numerous established food and beverage publications, radio stations and tv stations in Korea. His journey for wine started when is father - Stephen Hall dragged him around New Zealand's vineyard as a child. Joshua studies wine at Montana Wine College and WSET and now lives in South Korea.