AC/DC did it, so did Slayer and Motorhead, so it's only fitting that one of South America's biggest metal bands followed suit and staked their claim to having their own line of alcoholic beverages. Brazilian based Sepultura has just become the latest band to have their own signature beverage, which is a beer to mark their 25 long years in the music business.
The beer, named Sepultura Weizen is a wheat-based brew, which sports the band's easily recognisable 'S' logo. The beer is 100% produced in Brazil and is a wheat-based brew, which reportedly contains banana and clove hints.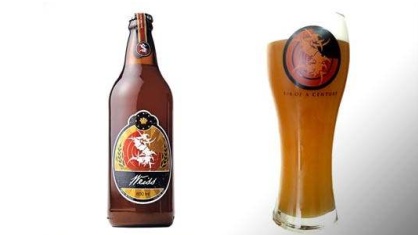 Taste aside though; what makes this beer more appealing is that it's also available in its very own limited edition packaging, which is said to resemble a Marshall Guitar Amplifier. For the time being, the Sepultura Weizen beer will only be made available in the band's home base of Brazil. Expansion plans for export have not been confirmed as yet.
Eager to find out who else has a signature line of beverages or limited edition brews? Click here to find out.