Continuing its aggressive expansion in Asia and the rest of the world too, Starbucks has now set its eye on the dynamic and competitive Vietnam market. The coffee chain has now confirmed it will open the doors to its first outlet in the country, which will be based in Ho Chi Minh City in early February.
Part of the long-term expansion with Hong Kong Maxim's Group, the opening of the store in Vietnam now brings the total tally of Starbucks stores in the world to more than 3300 stores in 12 the China and Asia Pacific region.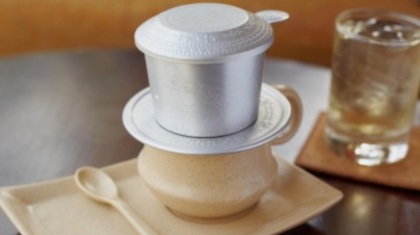 "Vietnam is one of the most dynamic and exciting markets in the world and we are proud to add it as the 12th market across the China and Asia Pacific region," said John Culver, president, Starbucks China and Asia Pacific. Still despite this milestone and potential for growth in a new Asian market, it still remains to be seen if Starbucks' barista style Frappes and coffees can make a dent in a market that boasts a strong and robust coffee heritage. And it's an issue the chain isn't taking lightly either.
"Starbucks is deeply respectful of Vietnam's long and distinctive local coffee culture," admitted Culver. "We know coffee is a national pride for many Vietnamese and as such, we look forward to contributing and growing Vietnam's already vibrant coffee industry. As we continue to source more Vietnamese high-quality, arabica coffee we want to leverage our scale to bring the best of Vietnam's coffee traditions to the rest of the world."
Let's hope this doesn't mean that they'll soon start marketing a Starbucks slow-drip café style coffee anytime soon.