Today's technology has come a long way from what it used to be and understandably, everyone can't get enough of it – smartphones in particular. So much so that we've lost touch with the planet and its wellbeing.
To urge urbanites to reconnect with Mother Nature, Strongbow cider and three nature-supportive Malaysian organisations – renowned architect Dato Dr. Ken Yeang, sustainability creators Biji-Biji Initiative and terrarium makers Ohsum Mossum – came together to launch a five-day campaign called Refreshing by Nature.
The campaign saw the Centre Court of 1 Utama Shopping Centre transformed into an orchard complete with a fresh produce market, interactive displays, a Strongbow counter, a delicious cider sorbet made by The Ice Cream Bar and a live performance by local band Fazz.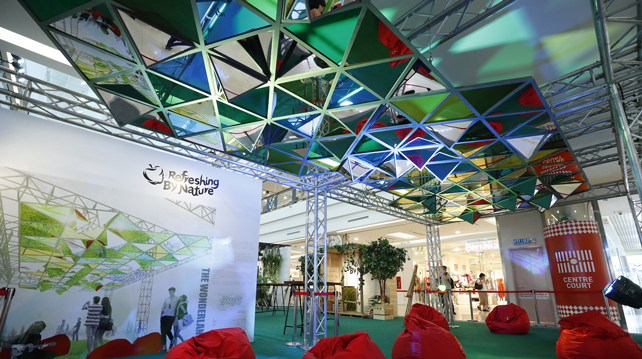 "The energy the city gives, the city takes too," said Jiri Rakosnik, Marketing Director of Heineken Malaysia. "We need to connect with nature to refresh our minds and keep our connections real. But we believe that urbanites do not need to leave the city to be refreshed by nature."
"Collaborating with these innovative minds has been an exciting endeavour and their take on 'Refreshing by Nature' is both refreshing and enriching," he added. "Their creations allow consumers to connect more naturally with others and make the most of their city life."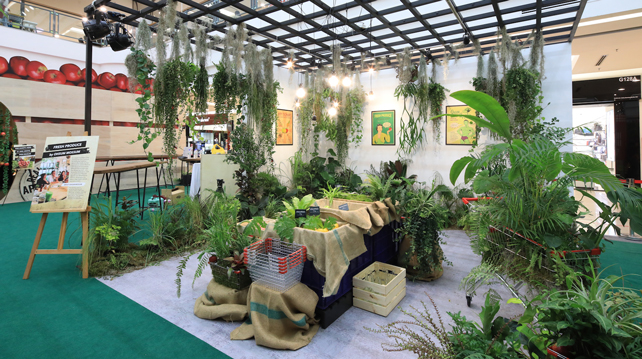 Strongbow is also having a variety pack promo at selected participating outlets. The pack comes with six bottles of different Strongbow flavours and two complimentary glasses. Click here to find out where you can get them.
The Refreshing by Nature experience might be over but here's hoping there'll be more to come!
-T-