6 April 2021 - For the days when a gin and tonic doesn't quite cut it, reach for a G and tea. ThirstMag is pleased to partner with Tanqueray No. TEN for a gin and food pairing, hosted by new kids on the block Da Bao打包 in Petaling Street.
Western Tea Infusion
Set against DaBao's hipster Chinatown backdrop, bar veteran Andrew Tan of HYDE 53M guided the session, preparing five Western tea infusions of Chamomile, Earl Grey Lavender, English Breakfast, Darjeeling, and Rooibos Cinnamon, served alongside a selection of baos, dumplings, and ice cream to complement the drinks.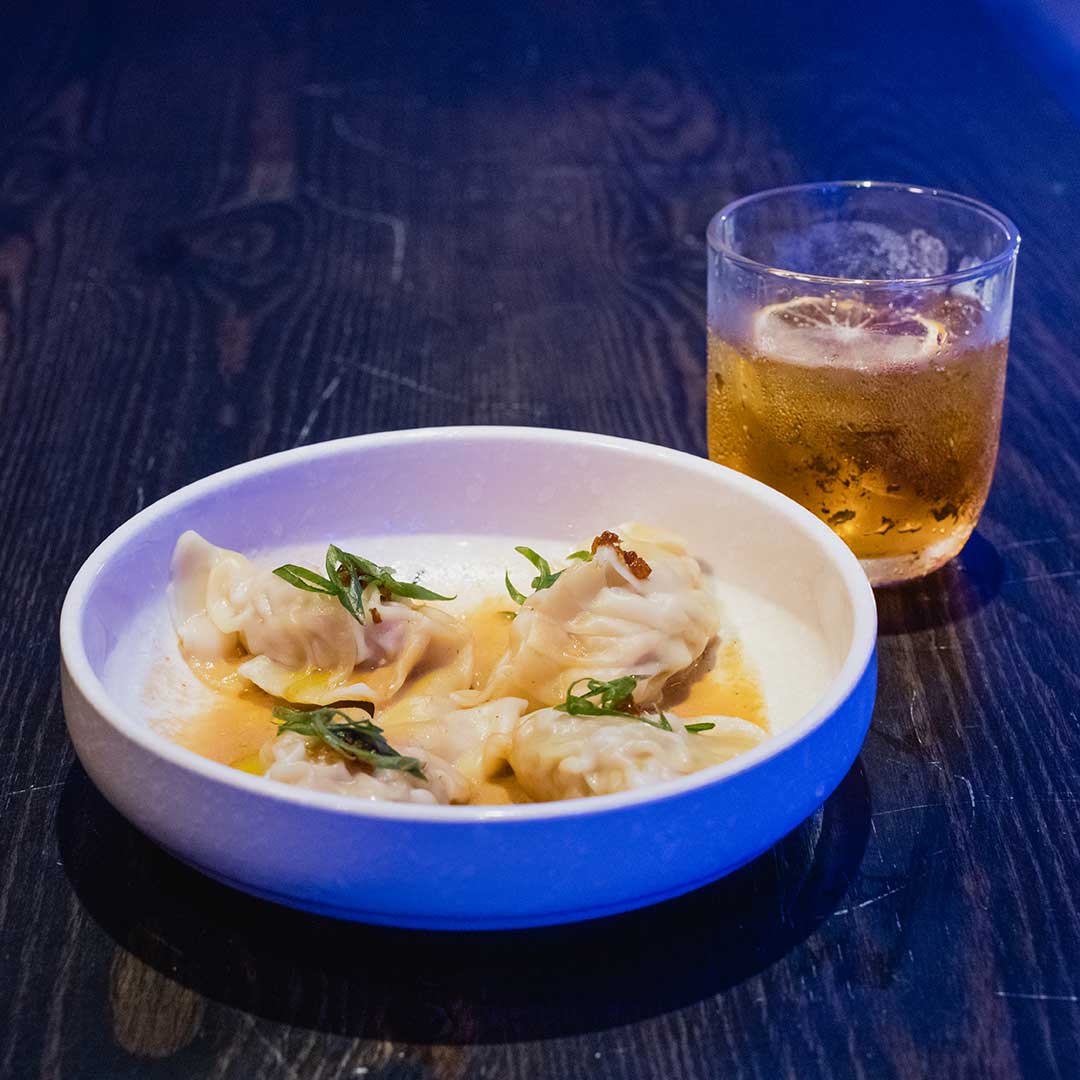 Menu
Showing off the versatility of Tanqueray No. TEN gin, the gin infusions in the following serves, be it with tonic, soda, neat, cold or warm, all work perfectly well with the accompanying food.
Chamomile Gin & Tonic - Chamomile Tea Infused T10 Gin, Fentimans Indian Tonic, Lemon Slices
Pork & Shrimp Dumplings x British Breakfast Soda - British Breakfast Tea Infused T10 & Soda
Bao (choice of Pork, Spicy Chicken or Soft Shell Crab) x Earl Grey G&T Float - Earl Grey Infused T10, Fentimans Indian Tonic, Genmaicha Ice Cream
Fried Ice Cream Dessert - Rooibos Cinnamon Infused T10, House-Made Bunga Kantan Ice Cream, Pineapple Jam
Spiked Tea - Darjeeling Infused T10, Black Tea, Lemon Slice (optional)
The Collaboration
Highlights are the Genmaicha Ice Cream Float in Earl Grey G&T and the Fried Bunga Kantan Ice Cream complemented with pineapple jam and a shot of Rooibos Cinnamon Tanqueray No. TEN.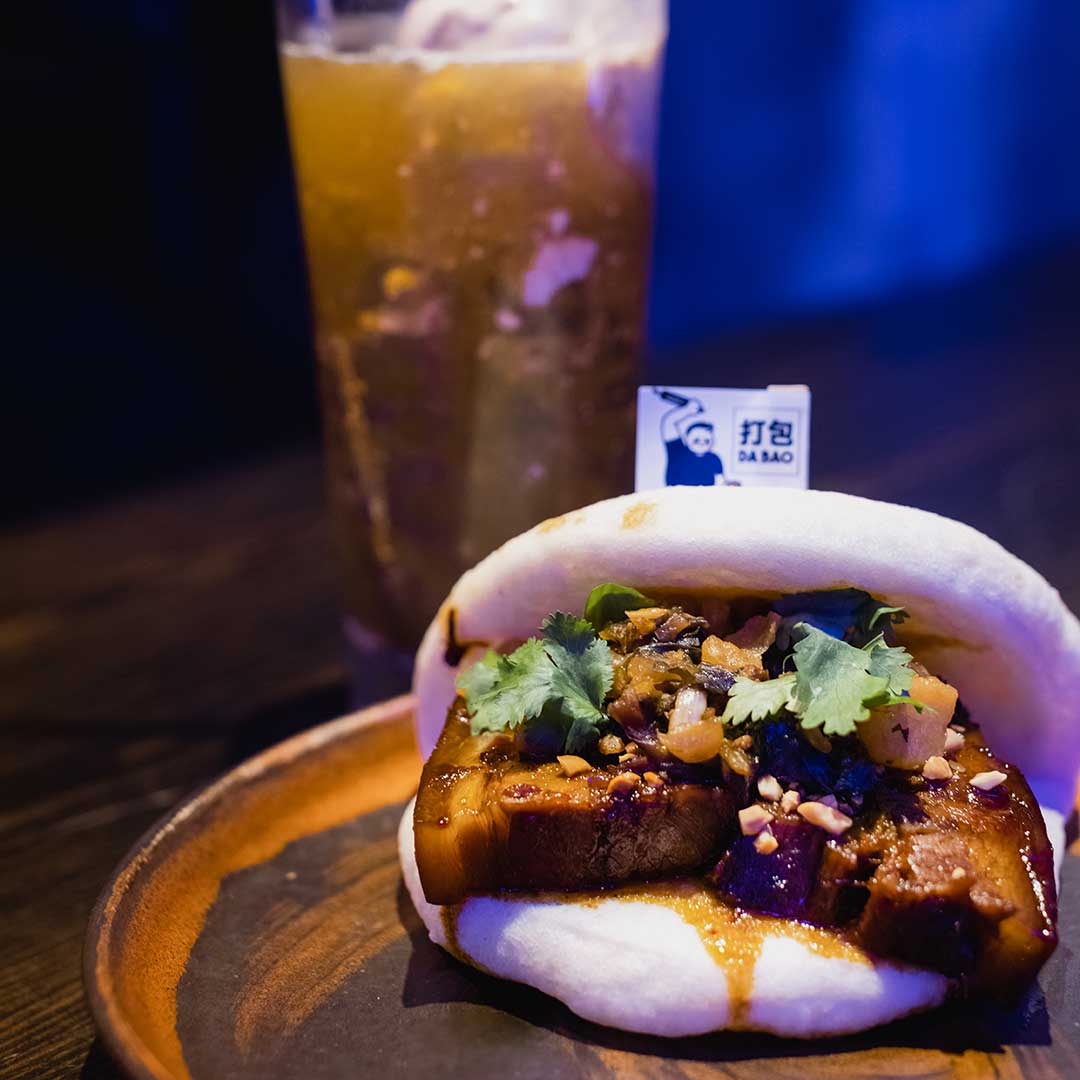 Da Bao has been serving their house made ice creams as desserts but this time in a G&T with a contrast of fragrance from the Earl Grey and toasty flavour from Genmaicha, creating an unforgettable taste profile.
The fried ice cream is specially designed for this pairing. Seen as a staple in many Asian restaurants, Da Bao has created one using their signature bao technique that gives a crispy outside and chewy inside for this special dessert. Drizzle the Rooibos Cinnamon infusion over the ice cream or take a shot after a bite of the dessert, be surprised by the explosion of flavours from this pairing combination.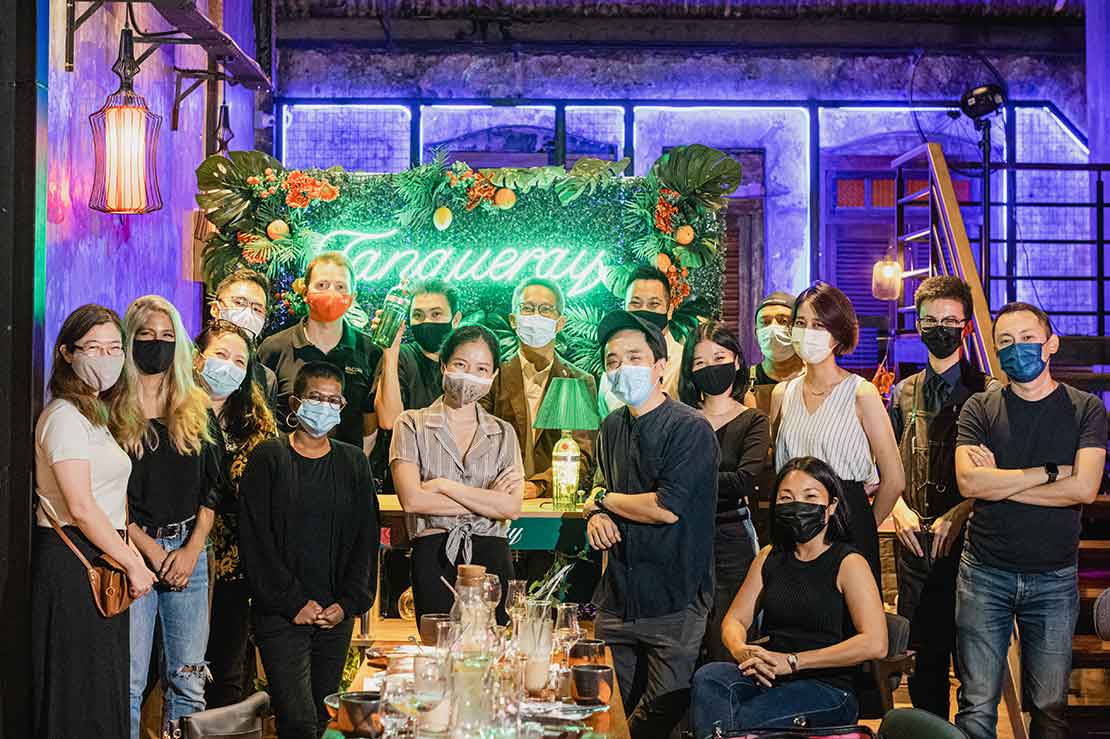 This is the first exciting activation done with Tanqueray No. TEN, as they seek to support young Malaysian talents following the harsh blow dealt to all industries by the Covid-19 pandemic, especially in F&B. Keep an eye out for the next activation - we hope you'll join us!
Promotion
Try the pairing of Fried Ice cream dessert with Rooibos Cinnamon T10 at Da Bao in the month of April 2021 at RM35 nett or while stocks last.