Tea has been integrated into cocktail recipes for as far back as the 18th century and were used in cocktails to replace water, syrups or bitters, depending on their characteristics. Most teas used for cocktails in the olden days were black or green tea, which had higher astringency and herbal notes. More recently, we taste cocktails that use Earl Grey, Tie Guan Yin, and Lapsang Suchong with edgy and distinctive flavours. These are also bartenders' favourites especially when it comes to cocktail competitions.
Fruit, herbal and spiced teas are seen as healthier alternatives to black tea nowadays and are gaining popularity. It is apt that they are also considered as ingredients to create cocktails. In "An Evening Teatail" by Exclusivitea Sdn Bhd, Shirmy Chan from 61 Monarchy concocted cocktails using three types of Ronnefeldt teas, with flavours that were brought out using different techniques: the Ronnefeldt Sweet Berries tea was made into soda, Ronnefeldt Masala Chai infused in vodka and Ronnefeldt Roiboos Orange as foam. Each drink was beautifully presented like they were in a tea party with colourful flowers, playful marshmallows, dehydrated fruits and fresh herbs.
There is also the highlight of Fentimans Mandarin & Seville Orange Jigger, which is used in the cocktail T-Joy. The brewed beverage is a combination of eight mandarins, zest of Seville orange, juniper extract and fermented ginger botanicals. The word "Jigger" on the label refers to an old English term "for good measure".
The three recipes will be available at 61 Monarchy from 5 November to 4 December 2016 at RM40 each. Don't be fooled by the representation of tea in the drinks, the teatails can be deceptively strong in their alcohol content. Just look at the ingredients used and you'll know what we mean.
Berries Wonderland
Tea: Ronnefeldt Sweet Berries
Technique: Tea soda
Tanqueray 10, Crème de Cacao, Shiso leaves, simple syrup, fresh lemon juice.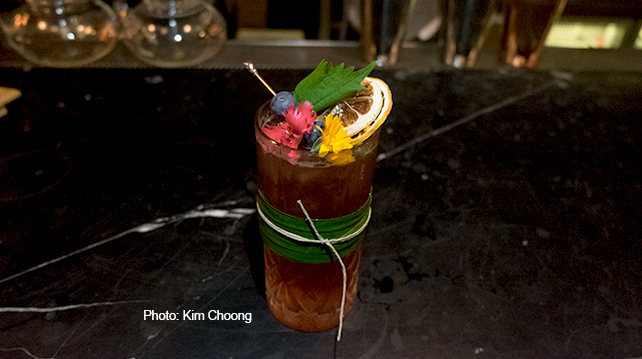 Spices Bramble
Tea: Ronnefeldt Masala Chai
Technique: Tea infused vodka
Tea infused Ketel One Vodka, Crème de Cassis liqueur, simple syrup, fresh pineapple juice, fresh lemon juice and evaporated milk (optional).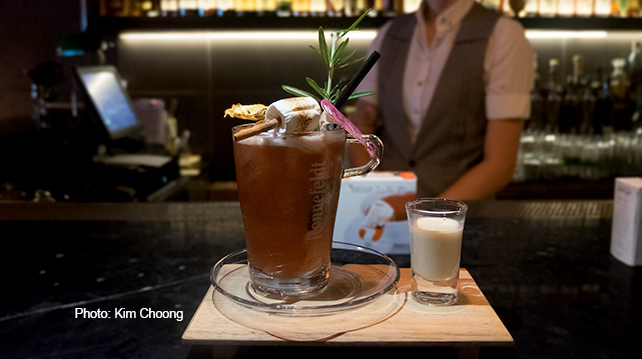 T-Joy
Tea: Roiboos Orange
Technique: Tea foam
Monkey Shoulder Blended Whisky, Cherry Heering Liqueur, sweet vermouth, fresh lemon juice, ry orange peel, Fentimans Mandarin & Seville Orange Jigger.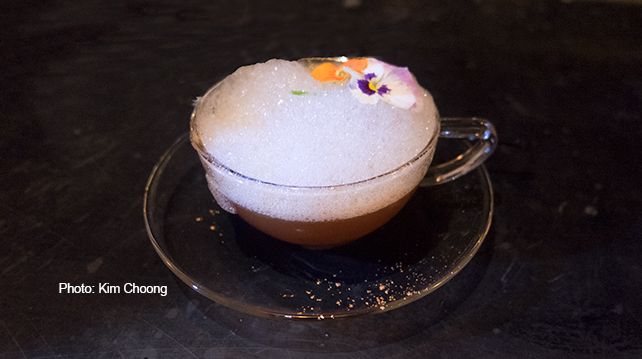 Ronnefeldt Tea and Fentimans Brewed Beverages are distributed exclusively by Exclusivitea Sdn Bhd in Malaysia.