Product type: Syrups, juices, fruit concentrates



Origin: Grenoble, France

Company: Teisseire France

Website: www.teisseire.com

Year established: 1720

Product background: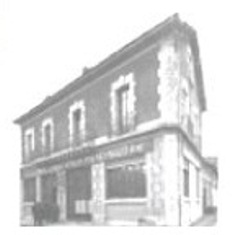 A small distillery was set up in 1720 in Grenoble by Mathieu Teisseire, who at that time produced natural concentrates based on fruits and plants abstracts with ingredients collected at the heart of the French Alps.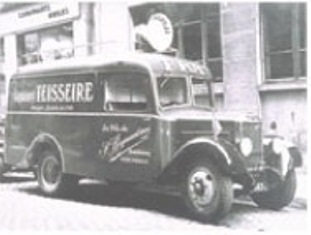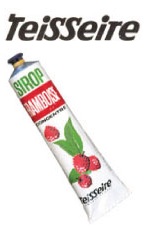 Teisseire products became very popular due to its special care in the selection of fruits and use of fresh spring water collected from the alps mountain. To fulfil the demand of the premium syrup, the first Teisseire factory in Grenoble was built in 1912. The brand became the national leading syrup brand in France in 1960 and a second factory was built in 1970 for the rapid growth of the production line.

New factory Old ad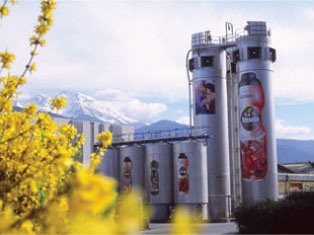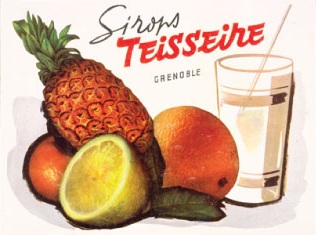 In year 1993, Teisseire acquired a southern France syrup company Moulin de Valdonne for its same motto in creating syrups using natural ingredients. The brand's clean and healthy image, especially targeted at family for making pure fruit juices and no artificial flavourings syrups has matched Teisseire's image in the market as a premium brand. The two started combining their production technique for their future juices and syrups.



The persistence of making syrup free of artificial flavourings, preservatives, colouring and sweeteners, Teisseire became the No. 1 brand of syrup in France. The brand puts a lot of focus not only in the production but also the packaging of the products. Teisseire introduced the first can syrup in 1959, and started a new ergonomic metal can in 1994 to start the fruit juices campaign after combining the product line with Moulin de Valdonne. In order to make handling at bar easier for the bartenders and baristas, Teisseire created a highly appealing design with attractive glass bottle both in 70cl and 100cl, with a clever hinge cap and anti-drop system.

1st can edition in 1959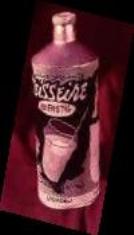 The ranges of Teisseire grew rapidly and the first ice tea syrup range was launched in year 2000. The following year, Teisseire mix range was introduced to the retail market making it available for mass consumption. Ever since, the brand rapidly produced more ranges every year with the focus on providing for the bars and cafes, Ethno Bar juices was introduced in 2002, International Special Barman range for coffee and cocktail syrups in 2003, Special for Wines & Apéritifs" syrup range and Teisseire Light Syrup in 2004, with production of 2003 and 2004 receiving ISO certificates for its terrific quality.

1994 2007 2008 2010 2011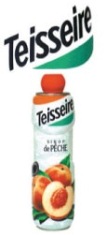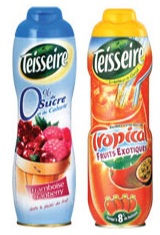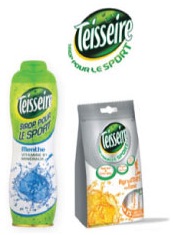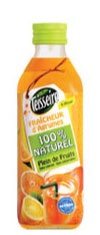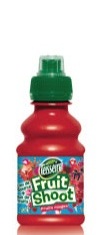 In 2005, Teissire joined the most important French producer for Fruit Juices – Fruité Group and focused on producing juices targeting at the trade. Teisseire headquarters then moved to Crolles in 2006, at the same year, the 70cl glass bottle Special Barman range of Mojito and Pina Colada cocktail syrups were born.

As the brand strengthen their image of its health consciousness, the Teisseire 0% sugar range and a new concept of Teisseire portion pack were introduce in 2007, special syrup for sport in 2009, " fraicheur of fruit, minimum 90% fruits" range based on concentrated fruit in year 2000 and the latest, Teisseire Fruit Shoot in 2011.

Actively playing its role in supporting the healthy premium choice in the trade, Teisseire is also a partner of ABF (French Bartender Association) and IBA (International Bartenders Association) sponsoring international bartending events around the world. Now, Teisseire is available in Malaysia with the barman and barista range – that means a range of syrups which are suitable for both hot and cold beverages.

Barman range:
Tropical fruits: Banana, Kiwi ( 1L ), Mango, Passion Fruit, Pineapple,
Orchard fruits: Cherry, Green Apple, peach, Pomegranate, watermelon
Flowers & herbs: Green Mint, rose
Berries: Blackberry, Blackcurrant, Blueberry, Cranberry, Grenadine, raspberry, strawberry,
Citrus: Lemon (1L), Lime,
Cocktails mixes: Blue curacao, Liquid Cane sugar, Mojito, triple sec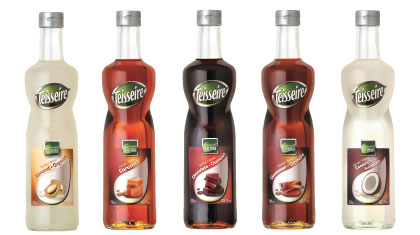 Special Barista range: Almond, Caramel, Chocolate, Cinnamon, Coconut, Hazelnut, Irish cream, Vanilla

Distributor:
Malaysia
Classic Fine Foods & Beverages