With a history of more than 250 years, bitters have come a long way to become an indispensable ingredient in cocktails. They first came into fashion primarily as stomach bitters, a remedy created by doctors and apothecaries for use in medicinal tonics. Bartenders discovered its cocktail-enhancing qualities fairly early on – it provides balance and depth to a drink – but Prohibition quickly spelled the end of its use. All stock vanished from the market, and its use was only revived at the end of the 20th century.

The Bitter Truth began producing cocktail bitters in 2006 using classic and traditional methods to macerate roots, seeds, fruits, herbs and plants in an alcohol base. Founded by Munich bartenders Stephan Berg and Alexander Hauck due to increase popularity in the use of bitters and the lack of correct bitters for some classic cocktail recipes.
Aside from a small amount of caramel used to attain its rich colour, The Bitter Truth bitters are made from 100% natural ingredients. The bottles are designed to look like old medicine bottles from the 19th century, and the labels are decorated with old-fashioned floral ornamentation printed on plastic foil to withstand wear.

Product type: Bitters

Origin: Germany

Company: The Bitter Truth

Website: the-bitter-truth.com

Year established: 2006

Products: The Bitter Truth Cocktail Bitters Traveller's Set

The company's latest release is the Cocktail Bitters Traveller's Set, a combination of five of its original flavours, each in a 100ml bottle, and packaged in a specially designed box. The kit includes the first commercially manufactured celery bitters, the Original Celery Bitters; the New Orleans-inspired Creole Bitters that combines spicy bitterness, anise and caraway with a floral finish; Jerry Thomas' Own Decanter Bitters, a blend of citrus, dried fruit, cloves, angostura bark and cinnamon; the gingerbread scented Old Time Aromatic Bitters, made from a mix of cinnamon, cardamom, anise, and cloves; and Orange Bitters, an aromatic blend of orange peel, cardamom, caraway and nutmeg.
Recipes: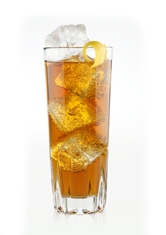 HORSE'S NECK

50 ml Bourbon Whiskey
3 dashes Jerry Thomas' Own Decanter Bitters
Ginger Ale

Build in highball glass filled with ice and garnish with lemon or orange peel.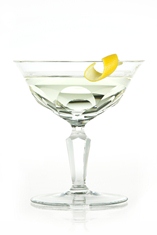 MARTINI COCKTAIL

60 ml Gin or Vodka
10 ml Vermouth
2-3 dashes Orange Bitters

Stir with ice and strain into a chilled cocktail glass. Garnish with lemon peel or olive.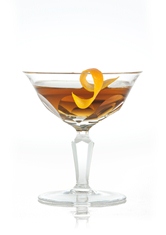 ROB ROY

50 ml Scotch Whisky
20 ml Sweet Red Vermouth
3 dashes Old Time Aromatic Bitters

Stir with ice and strain into a chilled cocktail glass. Garnish with orange peel or cherry.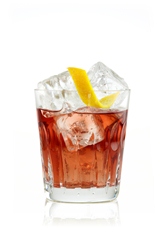 BRANDY COCKTAIL

50 ml Cognac
3 dashes Creole Bitters
3 dashes Absinthe
10 ml Sugar Syrup

Build in tumbler filled with ice and stir. Garnish with lemon peel.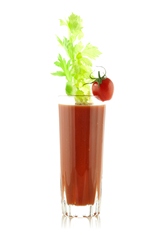 BLOODY MARY

50 ml Vodka or Gin
5 dashes Original Celery Bitters
5 dashes Worcestershire Sauce
10 ml Lemon Juice
100 ml Tomato Juice
Salt, Pepper & Tabasco

Shake with ice and strain into a highball glass. Garnish with celery stick.

Local distributor(s):
Malaysia
Not available
Singapore
Liquid Luxury Pte Ltd