ADVERTORIAL
Carrying on the commitment to uncover the workings of the whisky making process from Edition No. 1, The Macallan's Edition No. 2 – the second from the Edition Series – comes to the fore to deliver distinct character and strong flavour.
The Macallan's new limited edition single malt blend is a well-balanced, rich and full flavoured masterpiece resulting from the collaborative efforts of The Macallan's Master Whisky Maker Bob Dalgarno, and the Roca Brothers, co-founders of El Celler de Can Roca, twice awarded in The World's 50 Best Restaurants by Diners Club.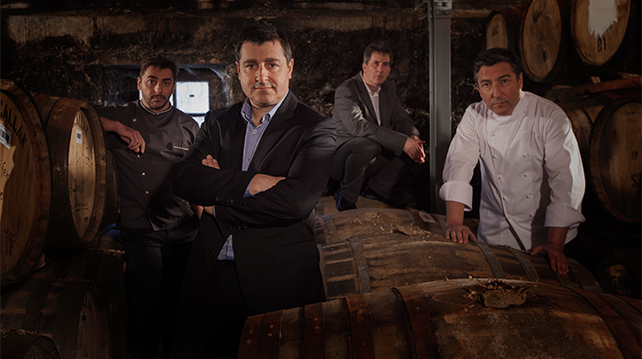 Seven oak casks were hand selected from four bodegas, each one reflecting the personality of the one who chose it: Dalgarno went with a European oak cask from Tevasa, which sets the structure for the whisky and offers notes of dried fruit, meant to reflect his curious, patient and empathetic character; Joan Roca showcased his generous, reflective and passionate nature with American and European casks from Diego Martin, imbuing green wood and toffee flavours; sommelier Josep's complexity, warmth and maturity come through the ginger and allspice flavours from his choice of the Jose Miguel Martin European cask; and lastly, pastry chef Jordi's choice of American oak Vasyma butts and puncheons bring forth notes of citrus and light vanilla, representing well his vivacious personality. Clearly, wood is at the heart of the series.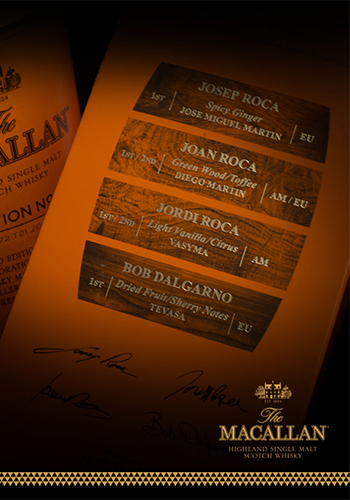 All casks were sourced from bodegas across Spain, the home of the Roca brothers. As such, the country has had a significant hand in the shaping of the Edition No. 2.
Dalgarno calls the final product "a single malt that challenges expectations." At ABV 48.2%, the elements come together to create a full, rich flavour profile that is both complex and approachable.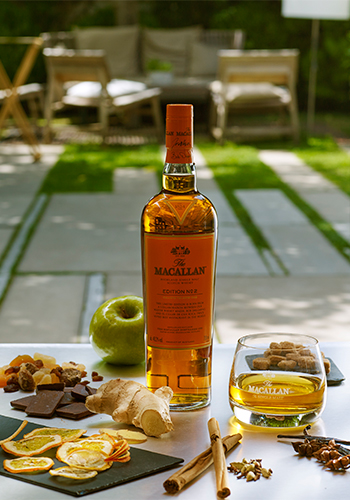 Notes of treacle, ginger, toffee apple and rich fruits enticingly come forward on the nose; then on the palate is a warm spiciness, with hints of dark chocolate, brown sugar, and the sharpness of liquorice and brandy snaps. The finish is warm, slow, and viscous – a nicely indulgent whisky to complement the hard work and effort that went into what Dalgarno calls a 'powerful collaboration'.
The Macallan Edition No. 2 will be priced at approximately RM600 (before GST).