In a world with increasing automation to raise productivity, things made by hand are becoming rare. In their latest "The Balvenie Handcrafted By" initiative, the boutique Scotch distillery has sought out Royal Selangor Pewter to honour true craftsmanship.
The collaboration between both brands, each with histories of over a century in their own crafts, has resulted in an ultra limited edition collector's box and a selection of exclusive gift packs.
About the brands
Balvenie has been producing whisky since 1892 and is the only distillery in Scotland that maintains the Five Rare Crafts of whisky making today, namely: home-grown barley, floor malting, copper stills, cooperage and malt master.
Malaysian brand Selangor Pewter founded by Yoon Koon in 1885 has been synonymous with innovative design and time-honoured craftsmanship. They currently have 150 craftsmen, some of whom have been with the brand for over 50 years.
The collaboration sets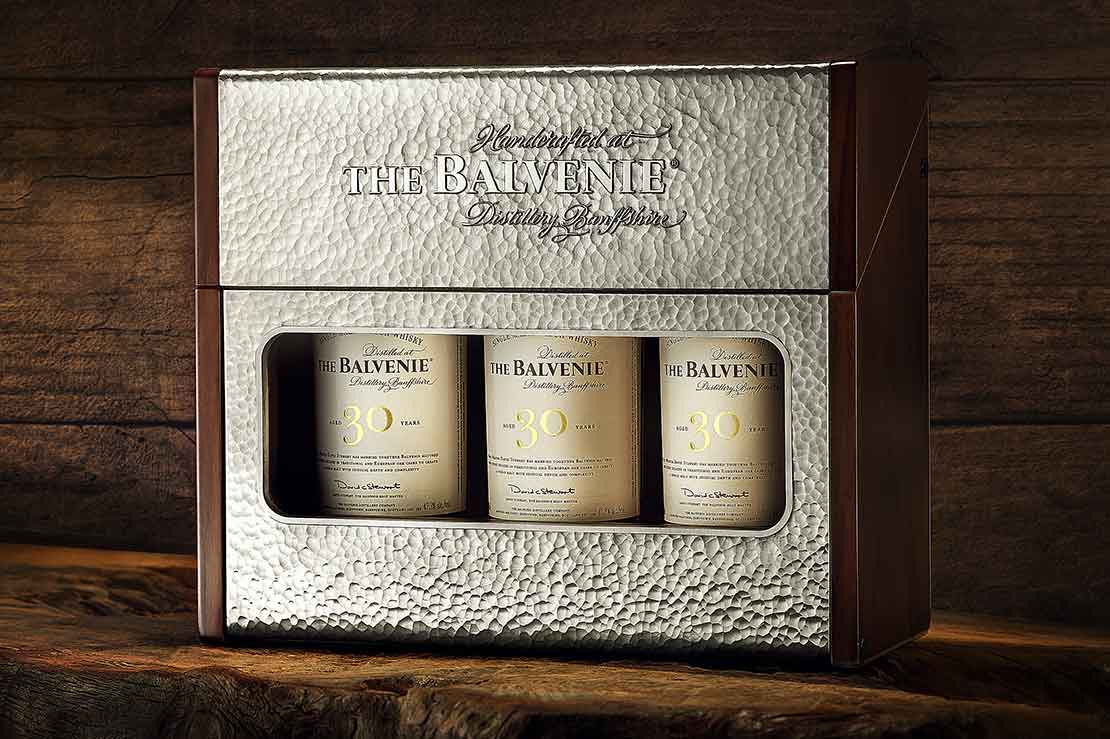 The limited edition collector's box made of high grade walnut wood can be opened up as a standing display. The box is encased with approximately 8,000 indentations manually hammered onto the pewter with Royal Selangor's signature dimple knocking techniques. Each box takes 6 days to complete and there are only 15 boxes available. Because every box is hand-made, no one is the same.
Each collector's box is individually numbered and can house three signature bottles of Balvenie whiskies. A minimum purchase of £32,700 in value from the selection of whiskies which are 30 years old and above is required to complete their custom. For more information on the ultra limited collector's box, visit https://my.royalselangor.com/the-balvenie.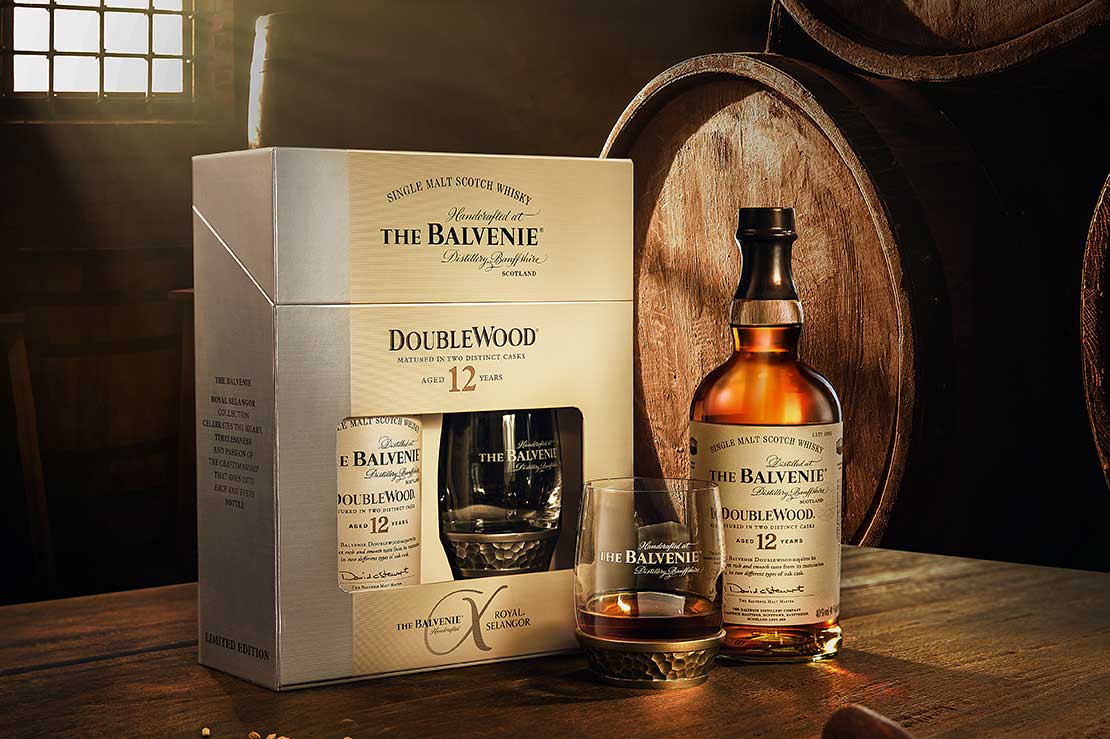 The gift pack, which is available for a limited time, comes with a bottle of whisky and a handcrafted pewter base whisky glass. Choose from a 12 Year Old DoubleWood, 14 Year Old Caribbean Cask and 17 Year Old DoubleWood. These are available from January 2021 onwards in Cold Storage, TMC, Mercato, AEON, Maxvalu, Jaya Grocer, Village Grocer@Tropicana, Tesco and Sunshine.
- T -