Cocktail delivery is not an invention during the Movement Control Order (MCO) when the whole nation is under lockdown. KL Cocktail Co. has been making cocktail in bottles to cater to private parties and events since they founded in 2013.
The trend has seen a spike while bars try to maintain an income when only takeaway and delivery are allowed. The bars get creative and want to present their drinks as nice as it would have been served in the bar and to be enjoyed as fresh as they could be.
The thoughts that go into these packages of boozy goodness are so sweet… we can't! Here, go order and see for yourself.
View the full list of drinkable deliveries
Six variants of 'koktel in a can' (320ml) and four variants in bottle (100ml). Comes with clear ice cubes and serving instructions. They are a steal for the price as well! Cocktail menu here.
Yuzu with gin and kaffir lime garnish and Paloma with tequila, mezcal and grapefruit garnish. Air sealed garnishes so they don't go soggy! Cocktail menu here.
Just look at the labels, the designs are so quirky and they don't cost more than ordering the same drinks at the bar. What a bonus! Cocktail menu here.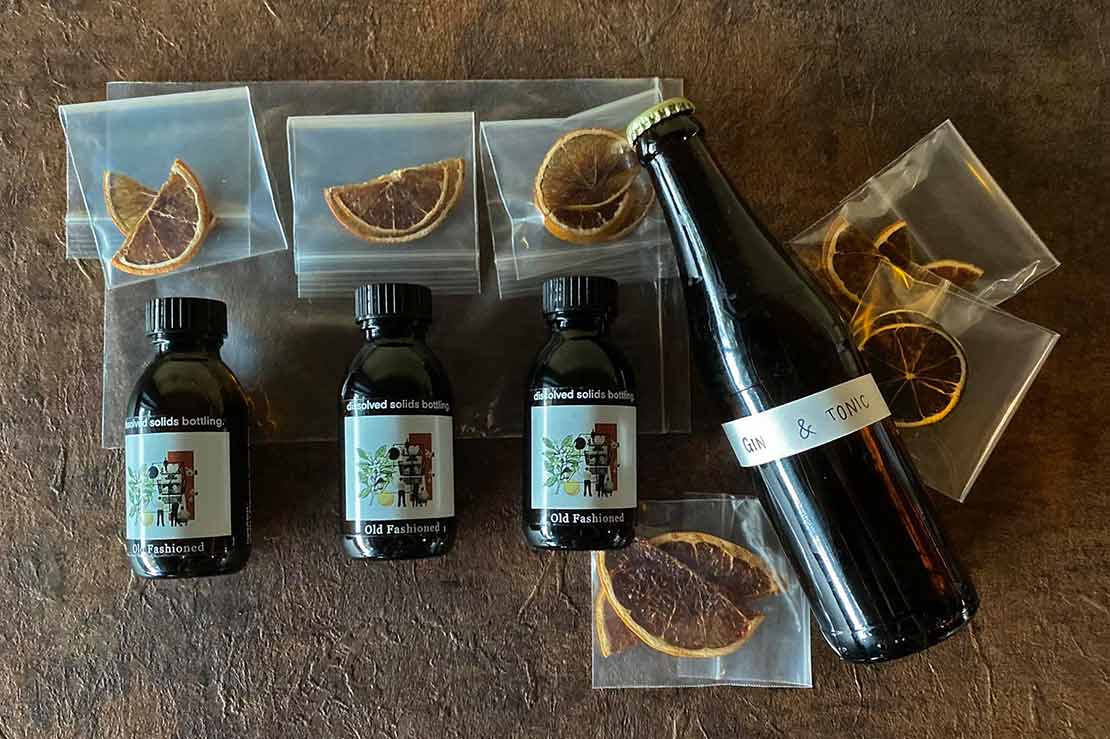 "Ikat tepi" now has an entirely new meaning, and these packets can definitely save space in your "cocktail bank". Cocktail menu here.
The pioneer of it all, JungleBird KL's cocktail delivery is packaged by KL Cocktail Co. The package comes with freshly mixed drinks, garnish, preparation card and even the bar's own music mix from their resident DJ! Cocktail menu here.
The restaurant and bar has done takeaway since their opening in 2016. Everything in their cocktails are packed in one bottle, even the edible garnish. No packaging wastage at all! Menu here.
For those who want it simple. Gin and Whisky Care Packages come with one bottle of spirit and five bottles of premium tonic or four bottles of premium soda. You are all set for the week. So buy two sets. Cocktail menu here.