The Westvleteren XII may well be the single best tasting beer in the world. After all, it's been voted as so by more than 2,000 beer experts from around the globe. Granted, it's a tall order to say the least to have the bragging rights of being the pinnacle of beers, but that's what most have claimed about the Westvleteren XII —it's the best beer, anywhere, anytime.
Locating a bottle however should prove to be tough. The beer is brewed exclusively at St. Sixtus Abbey, tucked away in a corner of west Belgium. Even more intriguing is the fact that the brewery, which was founded in 1838 has been operated and owned by monks of St. Sixtus Abbey for nearly 174 years.
The Trappist churns out about 500,000 cases of beer per annum, 160,000 of which are Westvleteren XII. Although limited, the beauty of the beer is its ability to age much like wine. Despite its No.1 ranking, the beer is extremely hard to obtain and purchase which is why it is priced rather high.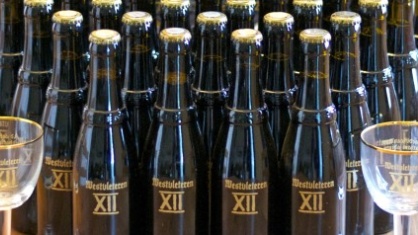 Consumers looking to purchase bottles will have to part with US$85.00 for a six-pack and would most likely have to make a visit to the brewery in Belgium itself and place a reservation in advance to get an order in.
Recently however, the Trappist monks did make an exception by shipping a supply of Westvleteren XII to the United States market. The one-time only offer however was solely done to raise funds for the renovations of the brewery and will unlikely to happen again soon.
Looks like it is on to Belgium for us lot, then.