If you're a regular beer drinker, you may have seen some colourful looking bottles and cans appearing in the beer section that look like beer, but are not quite beers.
These alcoholic beverages may go by a variety of different names (hard seltzers, alcopops, chu-hi, etc), but they all have one thing in common – they are basically alcoholic carbonated waters. Ready-To-Drink (RTD) is another commonly used term for hard seltzers but not all RTDs are hard seltzers.
In other words, these are fizzy drinks with alcohol, designed for those who want refreshing, easy-drinking tipples, but might not necessarily want a beer or cocktail.
Brewed or mixed?
Alcoholic carbonated soda is nothing new, of course. One of the earliest forms of the drink is 'sima', which is a traditional Finnish drink produced by fermenting honey and water, resulting in a fizzy, low ABV drink. Highball cocktails like the Gin and Tonic, Whisky Highball and Cuba Libre are also hugely popular worldwide, so there was already a demand for fizzy, low-ABV alcoholic drinks.
Today the name 'hard seltzer' is arguably the most common buzzword used to describe these sorts of drinks.
In case you're not familiar with the word 'seltzer', it's what's used in the United States to describe carbonated water. Simply put, 'hard seltzer' is essentially carbonated water with alcohol in it.
However, in the US, hard seltzer isn't just some carbonated soda or mixer with added vodka in it. The drink is actually brewed similarly to beer, though instead of using malted grains as a base, hard seltzers are made with carbonated water with a bit of sugar in it. Yeast is then added into the mixture, which converts the sugars to alcohol.
Spiked seltzer was said to have been started in 2013, when an American named Nick Shields created Spiked Seltzer (now known as Bon & Viv), to "bridge the gap between beer, wine, and cocktails". However, hard seltzer really only entered the mainstream consciousness with the release of a brand called 'White Claw' in 2016, by Mark Anthony Brands.
A rising trend in Asia
Over in this part of the world, we have also been seeing more hard seltzer-type drinks.
Joe's Singapore Seltzer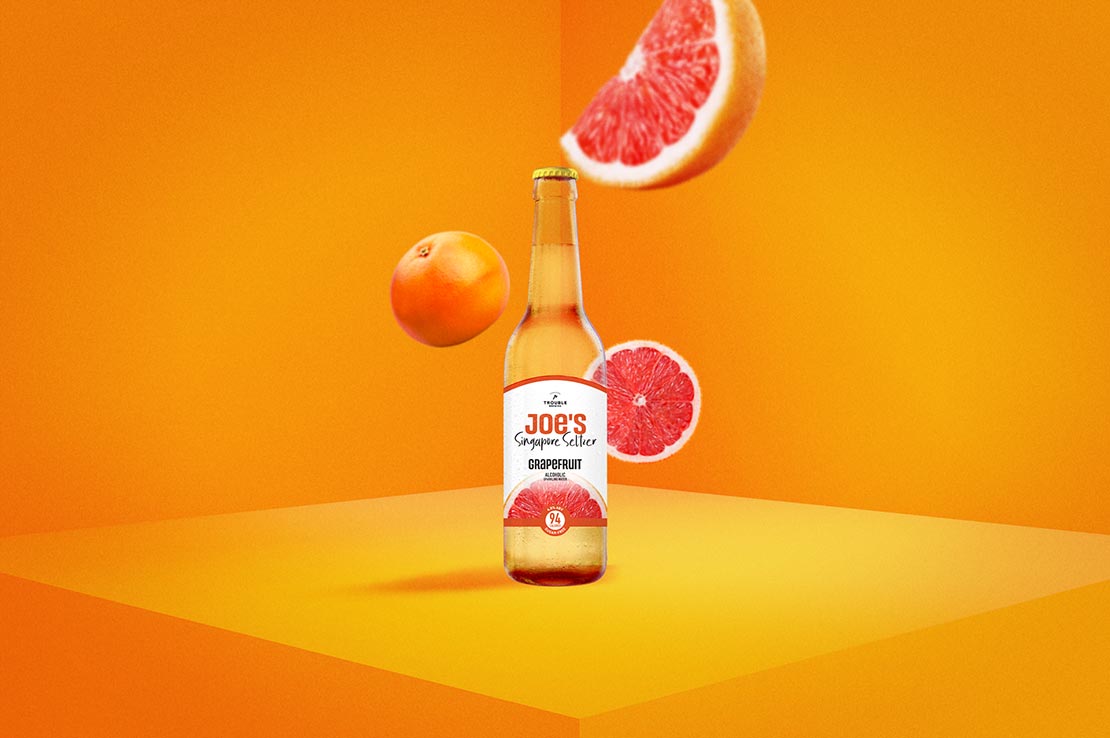 [Image source: Joe's Seltzer]
Singapore even has its own locally-brewed hard seltzers now. One of them is Joe's Singapore Seltzer, launched in October by independent brewery Trouble Brewing.
Available in three flavours - Lime, Peach, and Grapefruit - Joe's is brewed and fermented with champagne yeast and a plant-based sweetener with low glycaemic index from 100% organic Blue Weber agave sourced directly from Mexico. It is fermented to 4.8% ABV, is sugar-free, gluten-free and contains just 94 calories per bottle.
Ollie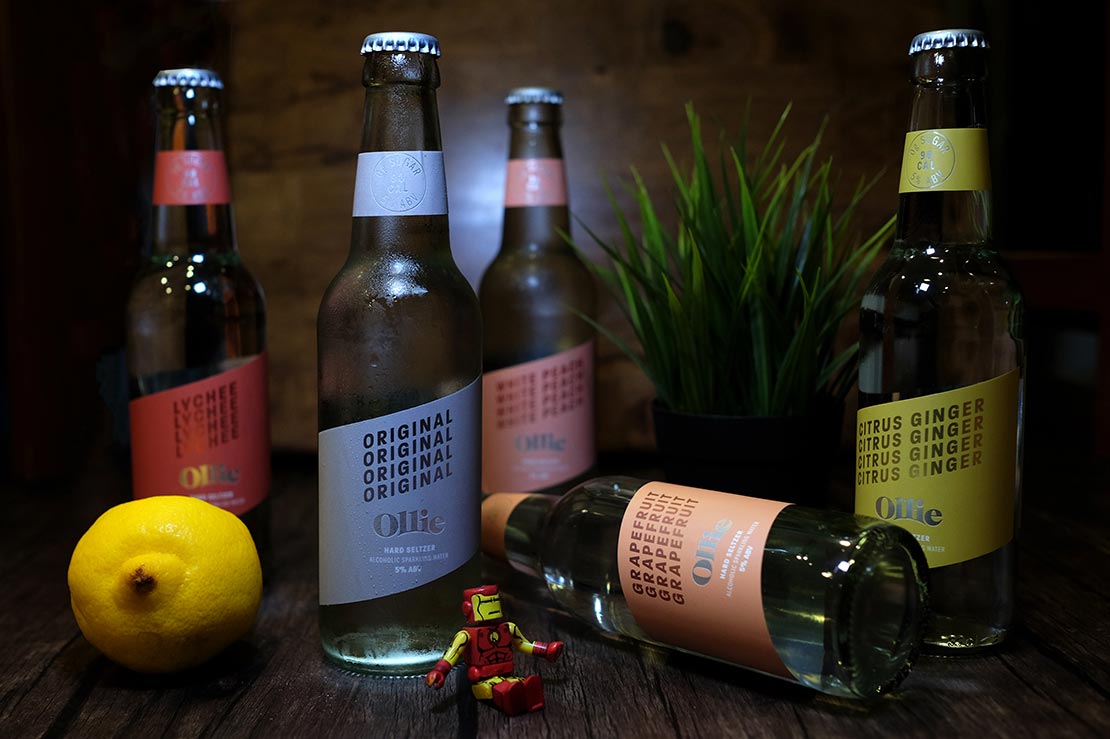 [Photo: Kim Choong]
There's also Singapore brand Ollie, made from a combination of sparkling water, fermented alcohol made with sugarcane from local Southeast Asian farmers and natural flavouring sourced from as far as Japan, Italy and the US. Ollie is currently brewed in Cambodia then imported back into Singapore
Ollie, which has 5% ABV and comes in five different flavours (Original, Grapefruit, Lychee, White Peach and Ginger) is also sugar-, gluten- and carb- free, and contains only 90 calories per bottle.
Brewdog's Clean & Press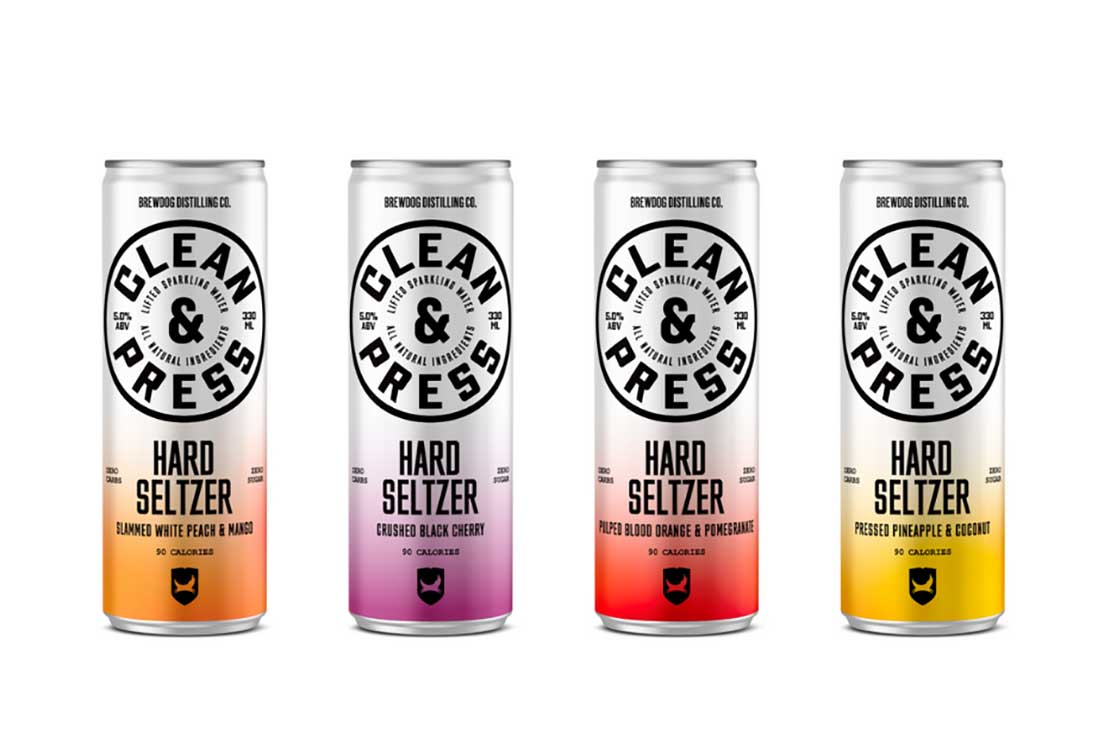 [Image source: Brewdpg Clean & Press]
Years ago in Malaysia, you might remember when Guinness Anchor Berhad (now known as Heineken Malaysia) launched a product called Smirnoff Ice in Malaysia. This was basically an RTD carbonated lemonade with vodka in it (specifically Smirnoff Vodka).
While it was probably a bit ahead of the market at the time (the drink has been discontinued for now), there have been more such products here since then, including Clean & Press (BrewDog's take on the hard seltzer, made with sparkling Scottish water, spiked with its own vodka and infused with all natural fruit flavours); and Ready-To-Drink (RTD) Chu-Hi cocktails like Strong Zero and Horoyoi.
Strong Zero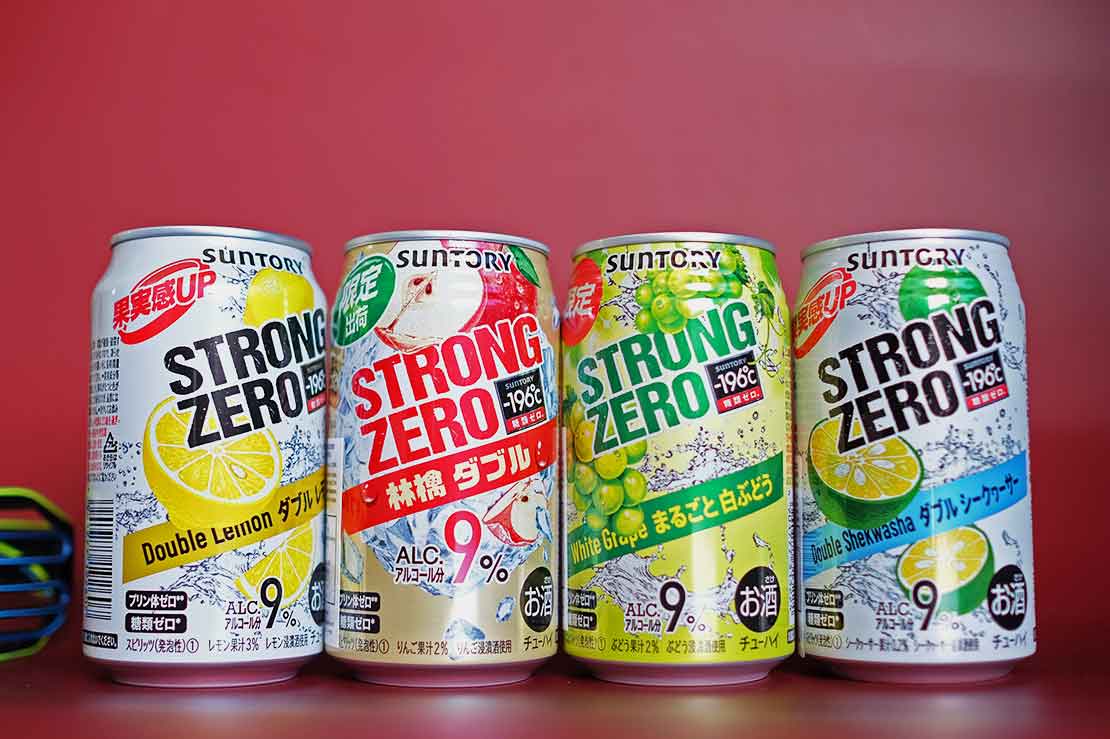 [Photo: Kim Choong]
Short for 'Shochu Highball', these are mixed drinks traditionally made from Japanese shōchu and soda water. Shochu highballs are popular drinks in Japan's izakayas, so it makes sense that they would come up with a way to package it in a can.
Strong Zero is a drink that certainly lives up to its name. Coming in at 9% ABV, it recently launched two all-new seasonal flavours presented in festive red and green – White Grape and Apple Double, alongside core flavours Double Shekwasha Lime and Double Lemon.
Horoyoi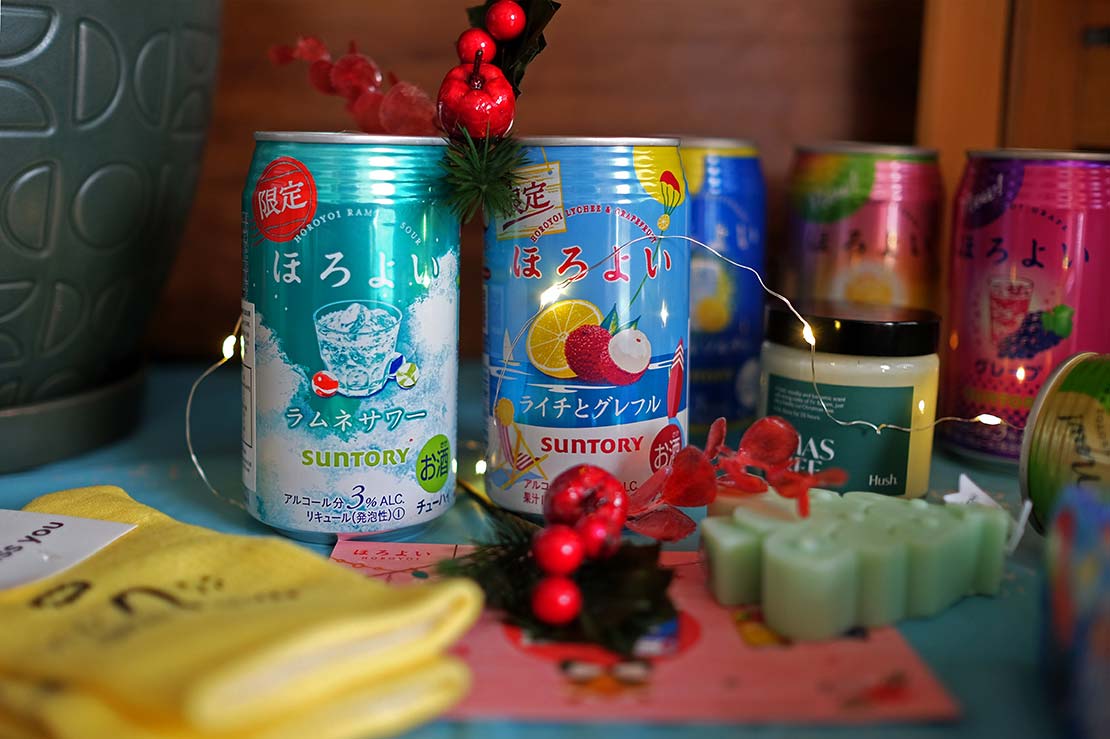 [Photo: Kim Choong]
For something less strong, check out Horoyoi, which only has 3% ABV, but is no less tasty.
The brand has also launched two new flavours for the festive season – Ramune Sour (based on a popular carbonated soft drink in Japan) and Lychee and Grapefruit – to complement its core range of flavours (Grape, White Grape, Salty Grapefruit, and Umeshu Soda).
One thing is for sure, with an ever-increasing demand for refreshing, lightly alcoholic drinks in the market, you can expect to see more hard seltzers and RTDs on the shelves in the future.
- T -