Wine Discovery Weekend (WDW) by ewineasia is retuning for its 8th edition on 3-6 November 2023. This year, WDW tantalizes wine lovers with even finer labels, a diverse array of eclectic wine styles, and rare varietals, all ready to tantalize your senses. With the participation of 70 renowned wineries, including both traditional and emerging regions like Syria and Peru, WDW 2023 invites visitors to take their wine tasting experience to new heights.
Over 120 labels will be available for tasting at the Wine Hall Walkabout Tasting on 4 November at Metropolitan YMCA Singapore. Meet 11 winemakers and winery representatives who will be pouring their wines and sharing their stories, an immersive wine experience that will be held at Metropolitan YMCA Singapore. Standard ticket is priced at S$79nett per pax.
A Spanish Pop-up Tasting Event on 5th November 2023 will be held at Tinto.
An integral part of WDW, the four thematic wine masterclasses offer a deep dive into renowned wineries from around the globe. From Champagne Boizel in France to Agustí Torelló Mata in Spain, and Weingut Jurtschitsch in Austria to Gusbourne in the United Kingdom, there's a global wine adventure waiting for you.
Each limited-capacity masterclass, tailored for a maximum of 20 participants, provides an intimate learning environment with guided tastings, making it a valuable experience for wine enthusiasts who seek a more immersive and educational tasting experience. Notably, these masterclasses are available at an additional $18 per person, per session.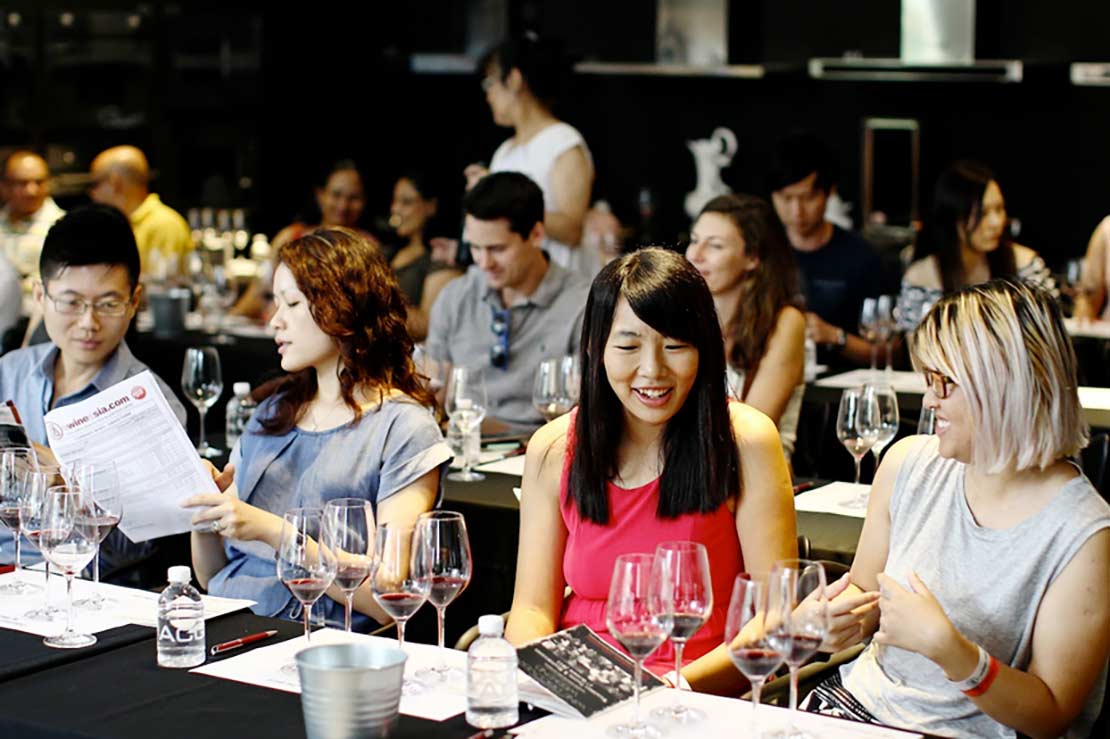 Masterclasses with Annette Scarfe MW

1. From Rhone to Kamptal (11.30am - 12.15pm)
with Yves Cuilleron (Winemaker), Max Trabitsch, Weingut Jurtschitsch
2. The Sparkling 6 (12.45pm - 1.30pm)
with Joan Parera, Agusti Torello, Giovanni Oliva, Nino Franco
3. A journey to Champagned & Bourdeaux (2.15pm - 3pm)
with Marine Chantepy (Champagne Boizel), Anthony Rochers (Dourthe)
4. Extraordinary Terroir & Flavour (3.30pm - 4.30pm)
with Juanjo Pinol (Winemaker), Theo Zierock (second generation), Elisabeth Foradori, Pedro Lobo, Quinta Do Vale Meao
Additionally, dinner pairings are held over several days on the island at numerous locations:
1. Cave Yves Cuilleron Wine Dinner at Marguerite (2nd November 2023)
10 seats available
Price: $288++
2. Gala Dinner at Michelin-starred Shisen Hanten by Chen Kentaro (3rd November 2023, 6.30pm - 10pm)
100 seats available
Price: $268++
3. Gramona Wine Dinner at Fleurette (4th November 2023)
14 seats available
Price: To be confirmed
4. Château La Rose Bellevue & Elisabetta Foradori Wine Dinner at Siri House (4th November 2023)
24 seats available
Price: $128++
To learn more about Wine Discovery Weekend 2023, including masterclasses, wine dinners, and the Wine Hall walkabout, visit www.winediscoveryweekend.com.
- T -