It has been a very quiet year for Wynns Coonawarra Estate. The 130-year-old vineyard at the far south east corner of Southern Australia were missing their regular visitors from neighbouring states, especially Victoria which had been under a constant lockdown.
Located in Coonawarra, the flat region famous for its terra rossa soil, this narrow 20-kilometre strip of well-drained red earth runs through the V&A Lane that divides the electorates of Victoria and Albert. With rainfall as little as 260mm during growing season and long winter, cool summer climate, Wynns' grapes ripen slowly, allowing flavour and intensity to develop while maintaining balanced acidity.
Wynns Estate's vines are underpinned by shallow, unconfined limestone which serves as an aqueduct, channeling water and minerals supplemented by underground water that flows from the east. That eventually builds the unique characters of Wynns' wines which reveal themselves at different ages.
The 2021 Wynns Collection marks the last for award-winning viticulturist, Allen Jenkins with his equally accoladed colleagues, winemakers Sue Hodder and Sarah Pidgeon, but the first to arrive in the Malaysian wine market.
The usual saying about pairing that "red must go with red and white with white" is debunked entirely in the four bottles of Wynns's shiraz and cabernet sauvignon we received.
Sue Hodder, Senior Winemaker of Wynns ran through the tasting via Zoom and took on suggestions from the attendees for each wine paired with food in Malaysia, including crispy pork, baked salmon with lemon, Big Mac, smoked duck and steamed fish or chicken.
Black Label Old Vine Shiraz 2019 13.4%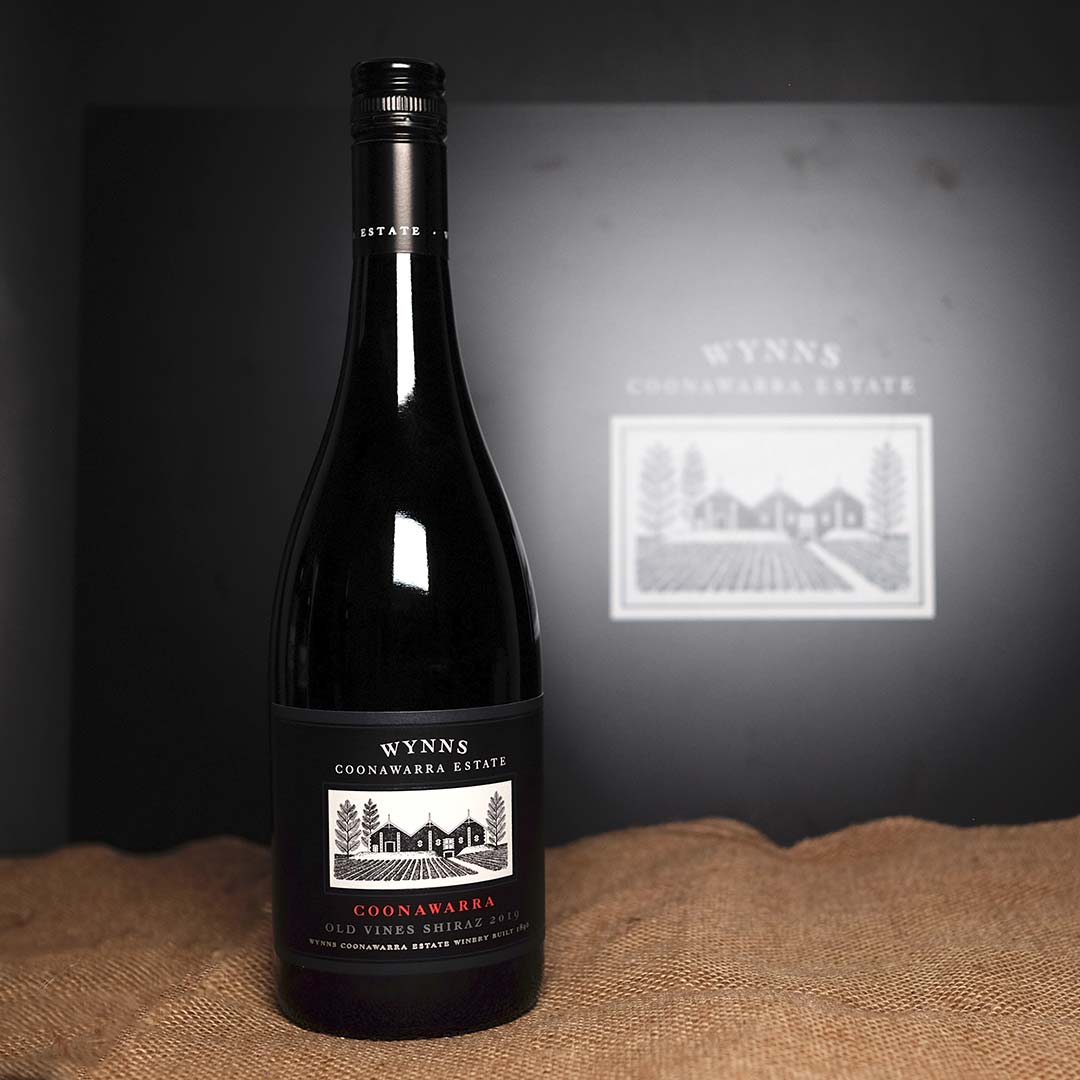 Old, refers to the oldest of vineyards in Coonawarra and one of the oldest includes the Undoolya Vineyard which was planted in 1894. The Black Label tells the early history back in 1890s when Shiraz (formerly known as "Hermitage") was a particular varietal focused on at that time. This label is said to be "a superb example of Coonawarra cool climate style".
Using 100% Coonawarra Shiraz, the Black Label Old Vine Shiraz has an intense ruby colour with a purple hue. It's matured 13 months in new and seasoned French oak hogshead vats and barriques. Either enjoy on release or cellar until 2035.
On the nose there is an apparent berry note. At 13.4% ABV, it has medium to high acidity like cranberry with a classic Shiraz medium body. Letting it warm up to room temperature reveals peppery notes and some tannin with a semi-dry finish.
My recommended pairing dish:
I would have a ramen with this. The salty soup to be countered by its acidity, and three-layer char siew cut by the tannin.
Black Label Cabernet Sauvignon 2019 13.8%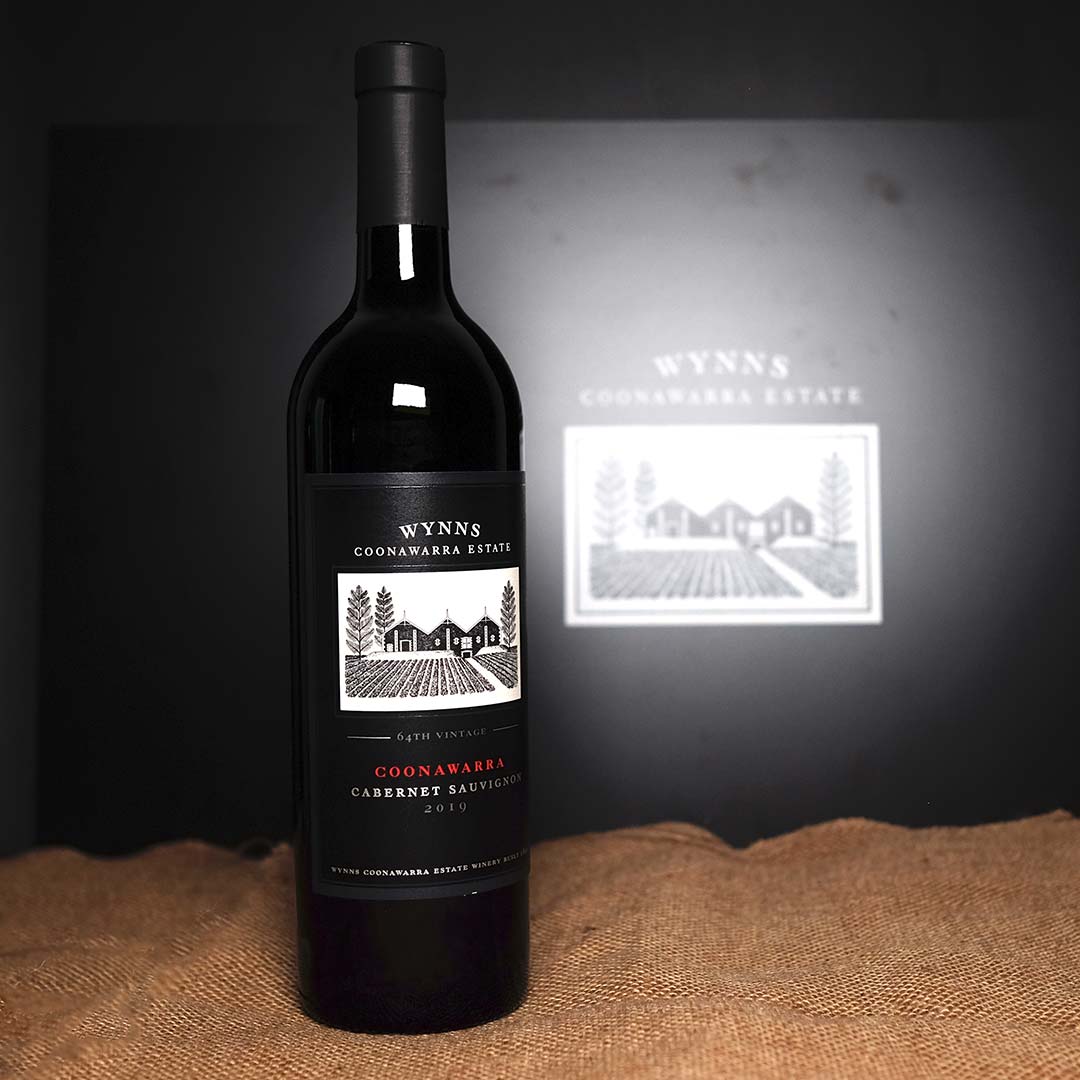 After Shiraz, Cabernet Sauvignon was discovered to be a varietal that benefits from a good cellaring. This label was first produced in 1954 at the rise of and has a reputation, cabernet sauvignon is currently the most planted grapes varietal in Australia. Using the top 20% to 25% of the varietal grown in Wynns' terra rossa vineyards, the "black label" is one of Australia's most collectable wines and a benchmark for its kind.
Aged 14 months in new and seasoned French hogsheads, barriques and vats, this wine is a deep, dark red colour. Be invited by the aroma of cherries on the nose and fresh plums on the palate. It has a dry nutty sweetness and some cooking spice finish. It is suggested to be enjoyed on release or cellar until 2040.
My recommended pairing dish:
Tacos. That avocado creaminess, with some raw smoked salmon and fresh tomatoes, and replace the lemon juice with hot sauce; or a bak kut teh to compliment that cooking spice.
Michael Shiraz 2018 14%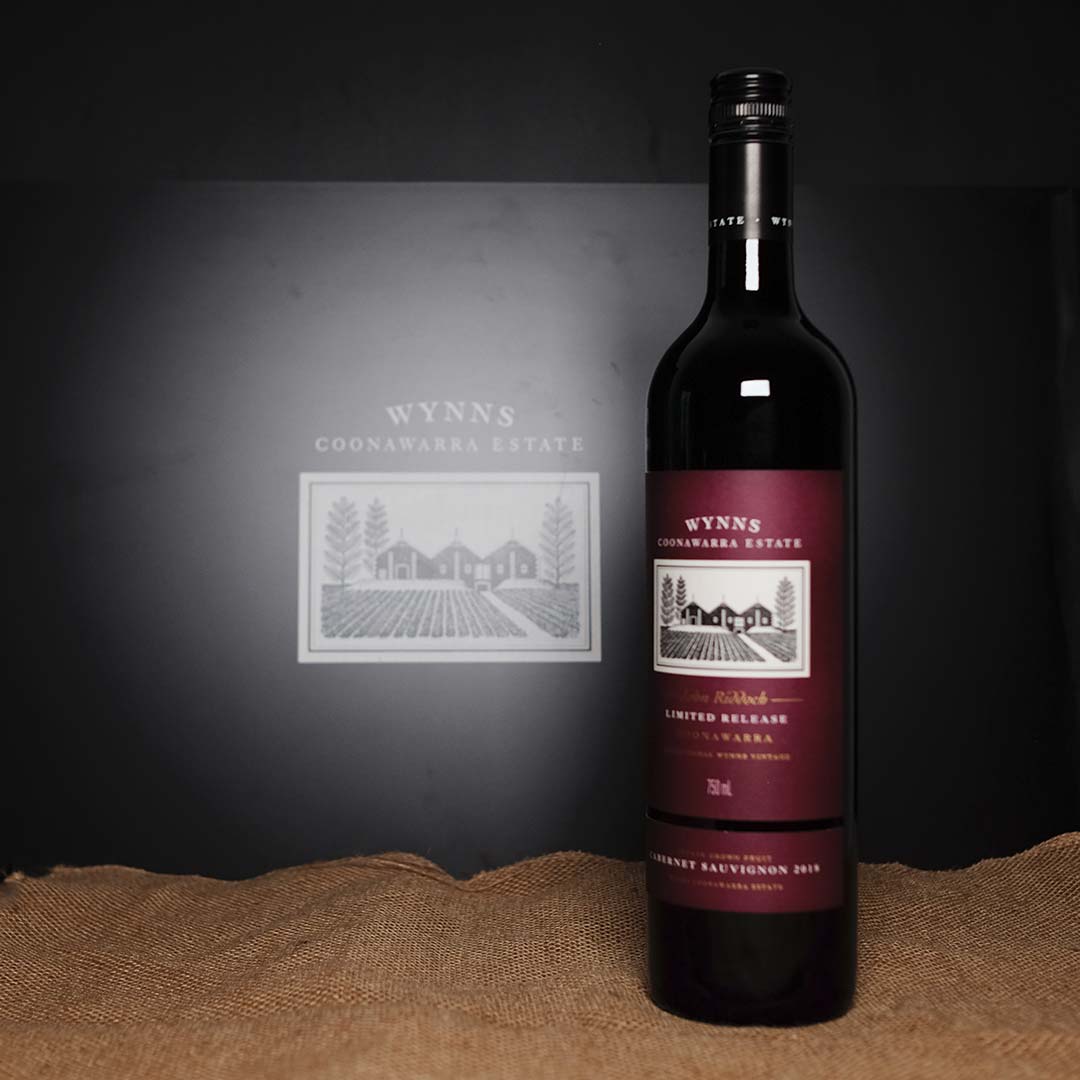 Named after David Wynn's son who passed away at a young age, this limited release uses fruits exclusively from the best vineyard sites in Coonawarra and is only made in years when the best quality fruit is available. So you can imagine, it's best of the best.
This lively wine is one to be decanted first, or let it sit in the glass to open up before it releases its full character. Once it has been allowed to breathe, there is an apparent lively blueberry note backed by a herbaceous and floral scent. It has a silky texture and cherry notes with a complex mix of berries, pepper and garam masala.
My recommended pairing dish:
Honestly, I'll just drink this on its own. Perhaps if I had to choose, it would be chicken pate on crackers. For a full course meal, perhaps lamb biryani where I think the punchy wine that changes its experience at different temperatures would give different complexities to a hearty meal like a biryani. You will have to try it to tell.
John Riddoch 2018 14%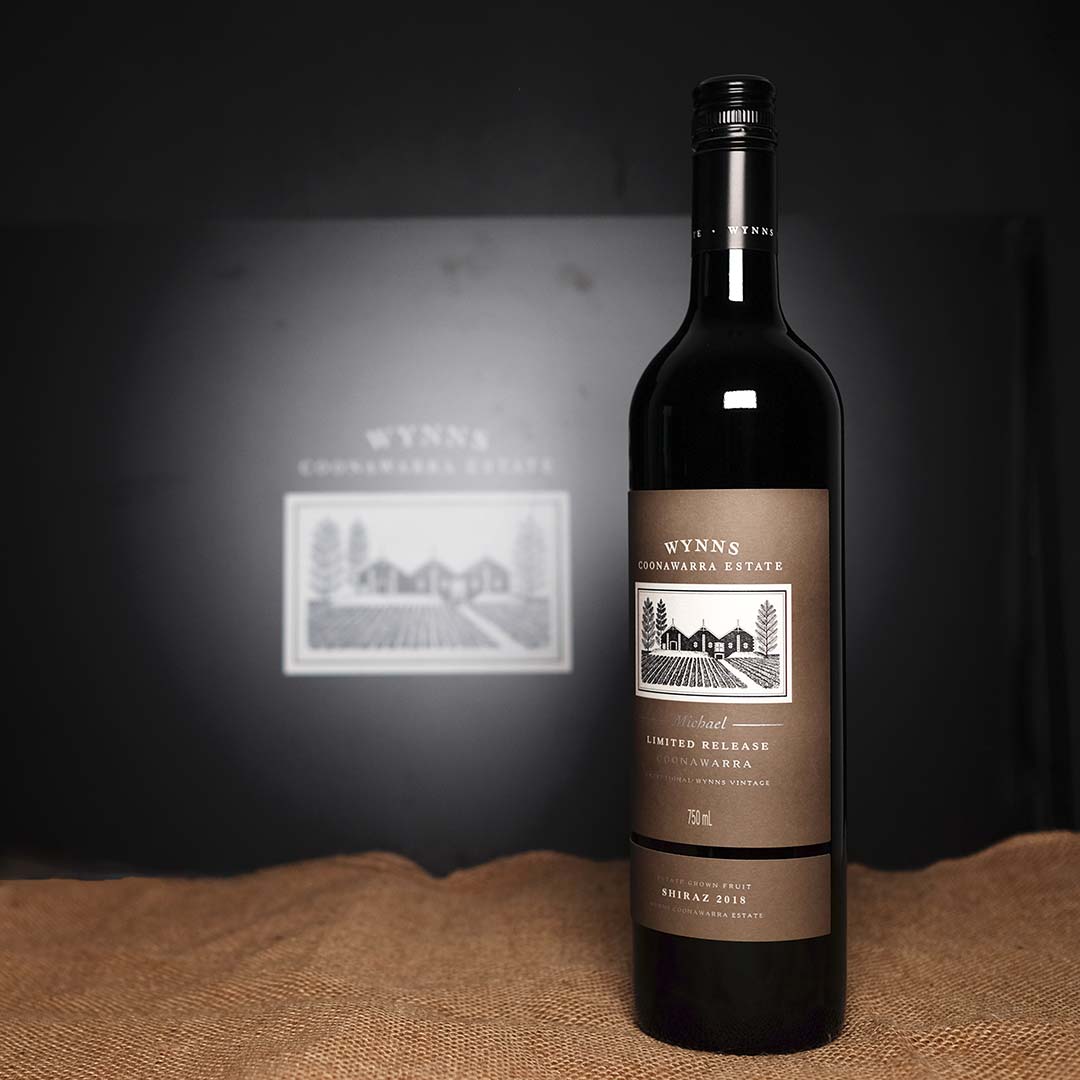 A flagship wine for Wynns, another signature Cabernet Sauvignon by the winery and named after John Riddoch, who gained his wealth from the Gold Rush before moving to Australia. The Scottish pioneer planted vineyards in Australia in 1891 and completed Wynns' famous triple-gabled winery in 1896.
The limited release wine uses less than 1% of the top-quality Cabernet Sauvignon grapes from the estate's extensive Cabernet Sauvignon plantings in the heart of terra rossa soil. It's matured in new and seasoned French oak hogsheads and barriques for 15 months. It is said to drink well on release or cellar for 10+ years. Apparently the 1982 release still drinks beautifully today.
A wine that will benefit from breathing to let it open up. Not as tight as the Michael but equally complex but an entirely different experience. It's fruity, juicy with minty freshness and soft feminine floral fragrance.
My recommended pairing dish: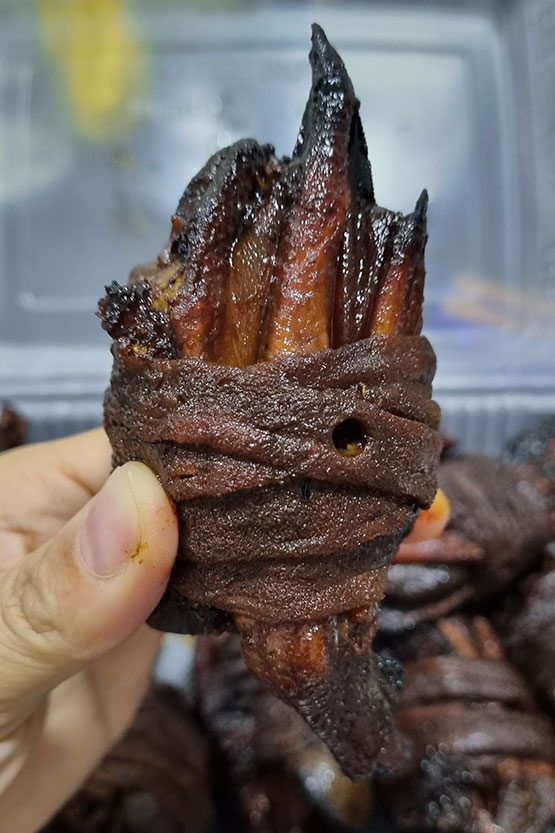 Ngap keok bao from Kepong
Another wine that I would sip on its own and with good company. Nothing beats a good conversation over whatever. Nibble on sweet charsiew, bak kwa, or that "ngap keok bao" (sweet roast duck feet and liver wrapped in duck stomach). And you think only French loves their foie gras.
- T -