The unmistakeable red pants and fabric slippers could very well be a trademark for quality craft beer from Hong Kong. Young Master Brewery, started just six years ago in 2013 by a financial consultant with a passion for home brewing and good beers, is now a brand recognised by craft beer lovers internationally for its highly rated beers.
Young Master was among the first few microbreweries that helped establish the craft beer industry in the pearl of the orient, where commercial beers were the main daily social lubricant at bars and restaurants less than a decade ago.
"There was San Miguel but they had a license for a long time, and brewing wasn't really a thing," Kingson Kok, the Head of Sales & Operation (F&B) of Young Master Brewery explained. "It was very new to the government so there was very little reference for building a brewery and what license to grant."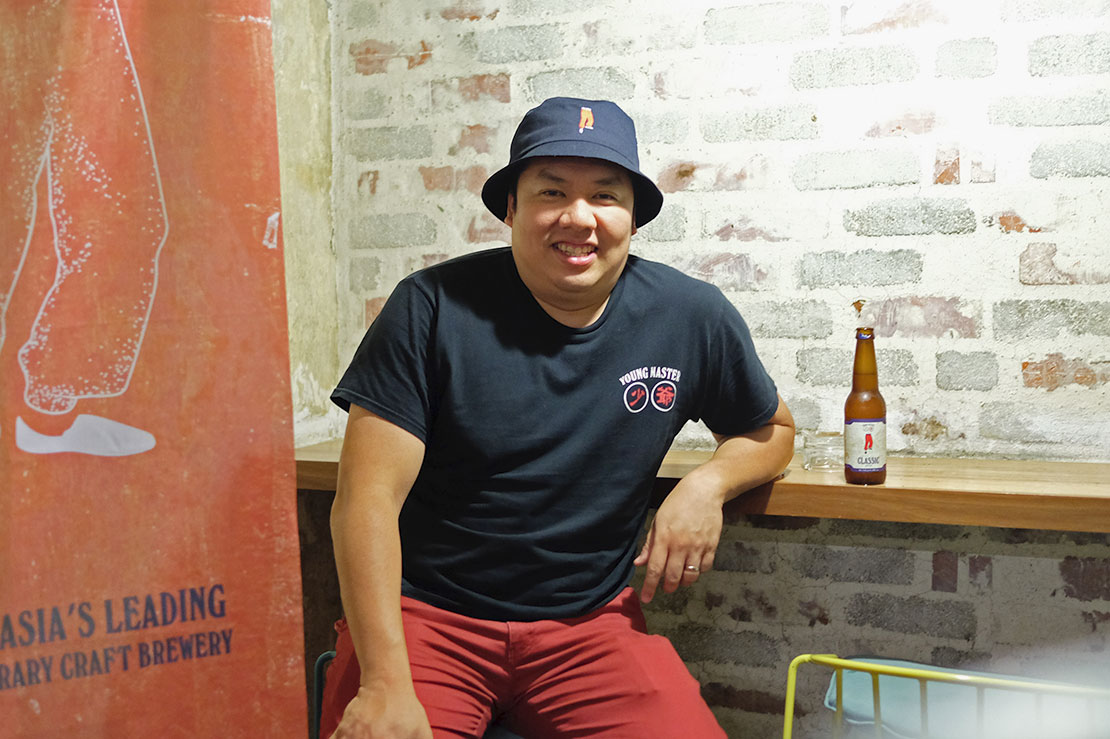 Head of Sales & Operation, Kingson Kok [Photo: Kim Choong]
They started out in two shop lots, installed brewing facilities and hired a German brewer to show the government officers what brewing was about. Six months later, they started to legally brew their first batch of sellable beers. By this time, some breweries that had opened a couple of years prior to them were already closed down. Fast forward six years to today, there are close to 30 breweries/brands in Hong Kong alone.
Kok is a Malaysian who has been working in the F&B industry in Hong Kong. He was a supporter of the brewery from the very beginning while he was still working for a hotel in Hong Kong and made friends with brewery. He joined the brewery business when founder Rohit Dugar announced his plans for expansion and needed help.
While Dugar focused on brewing, Kok with his F&B background assisted with the business operations. Apart from the brewery, the brand now has 3 restaurants in Hong Kong, one each in Shenzhen and Singapore respectively, and are exporting to Singapore, Australia, China, Thailand and now, Malaysia.
Craft beer first but food is not an after thought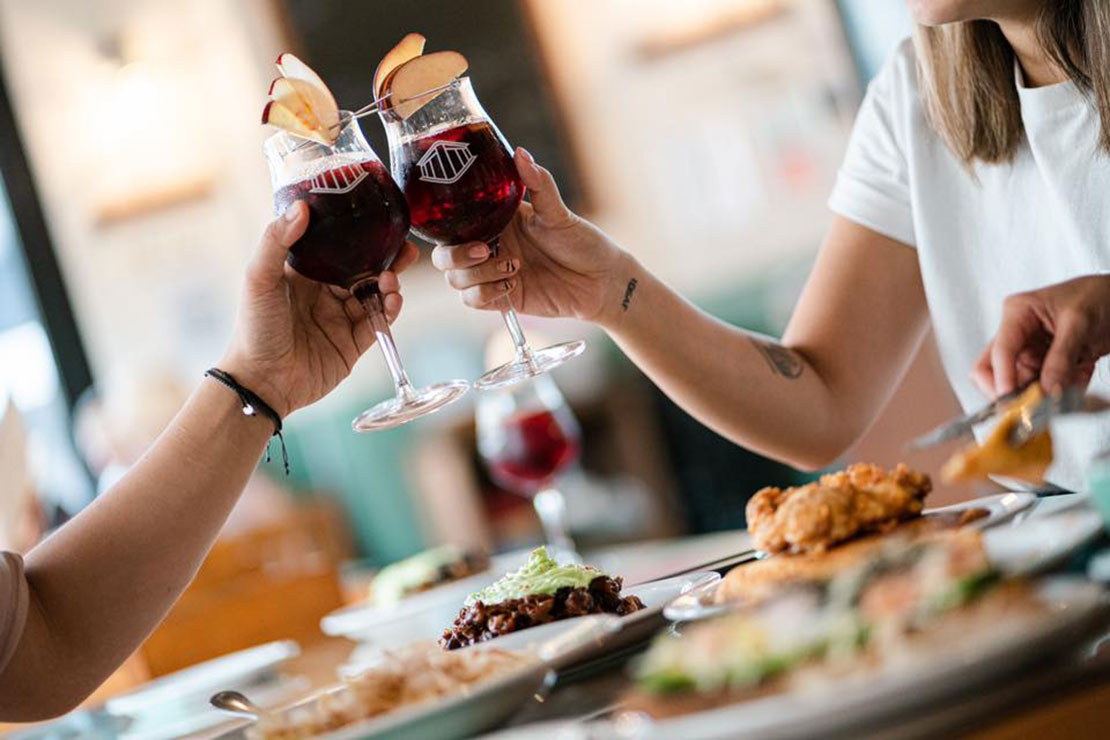 [Photo source: Second Draf HK Facebook page]
Second Draft in Tai Hang is the first collaboration the brand forged with Asia's Best Female Chef May Chow, a concept that combines good food and craft beer that matches the demand of the neighbourhood demographic. It is a craft beer bar with 20 taps on offer, "but food is not an afterthought," said the KL-born F&B maverick.
Duplicating the same success is Alvy's, a neighbourhood pizza joint in Kennedy Town that serves not only Young Master beers but also boutique craft beers from New York, and a collection of the largest variety of American whiskies in Hong Kong.
Then there is Tap, The Ale Project serving local Hong Kong and international beers with the original unpretentious and intimate outlet in Mong Kok, and the recently opened outlet at The Mills, a collaboration with coffee roaster Cotton Mutton and a focus on artisanal bread.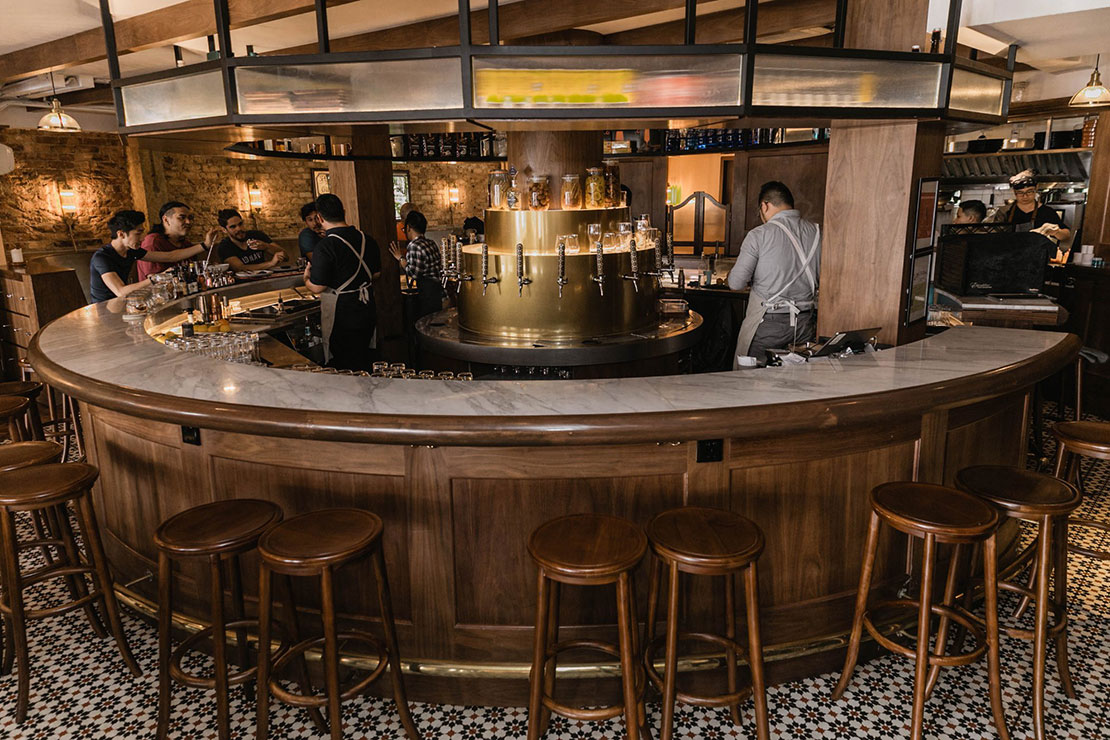 [Photo source: The Guild SG Facebook page]
Over in Singapore, Young Master partnered with Chef Vinnie Lauria to open The Guild in 2018. The restaurant on Keong Saik Road houses 20 taps of craft beers and cocktails on draft and serves up a menu using locally sourced ingredients as well as natural wines and craft cocktails. The Guild recently won Beer Bar Of The Year at The Bar Awards Singapore 2019.
Coming to Malaysia
But we are not to see the same any time soon in Malaysia, "KL is still very new to us, so we work with Taps Beer Bar to make sure that our beers come in as fresh as possible and Alvin Lim has close to a decade experience in this business," Kok said as he refers to one of the owners of MyBeer, the largest craft beer importer in Malaysia.
Kok was born in KL so Malaysia has a special place in his heart. When the brand came south to Singapore, it seemed logical to eventually stop by his hometown. The foodie has been away for the past two years, so this recent trip was also a chance for him to introduce the Malaysian food scene to his colleagues who had come along.
When asked about the challenges importing to Malaysia, the list is not short from keeping a cold chain transportation from brewery to the consumers, making craft beers more approachable for consumers and the price point. "We make sure that beers leave our brewery in the fridge with a temperature of 4 degrees C throughout its journey to the consumers. It does cost a little more," but that's worth it we'd say. What's more disappointing than drinking beers that are spoilt because of poor handling? Young Master depends on their local partner to maintain the reputation of their beers as the application for importing into the country is a long process which can take between 6 to 8 months for approval, especially for new labels.
The beers
Drawing inspiration from the flavours of Hong Kong, the brewery produces classic style beers and seasonals that are bold but relatable to the local palates. At Taps Beer Bar, Young Master beers are available on tap and in bottles.
Island 1842 Imperial IPA is a whopping 8%ABV beer with 80IBU for those who love hoppy beer; the Classic Pale Ale at 5% is an everyday beer; Cha Chaan Teng Gose at 4.5% is tart, salty and refreshing at the same time; the Pilsner at 4.5%ABV is light and crisp if you want to go easy on the hops; and Another One at 3.3%ABV, a quaffable all-day session ale as its name suggests.
The brand name and logo
The logo could easily be mistaken to be related with martial arts for its kung fu outfit and the hand gesture. Young Master actually refers to the playful young man in a black and white movie who had to take over his father's factory business. To make sure that the business continued and thrived, the young master had to be a responsible adult and stop mucking about. The founder of Young Master Brewery resonated with the story for despite being a fun place to work, they are serious about the brewing business. The name is catchy, and easily relatable especially when it comes from Hong Kong with its strong Cantonese influence through movies like this.
The brewery is still very hands-on in the distribution and restaurant business in Hong Kong, China and Singapore, whilst relying on local partners in Thailand and Malaysia for distribution. There are small volumes released in Australia, as well as London and Paris imported by independent restaurants that are bringing in their beers because of matching themes.
- T -