Tiger Street Food returns in 2020 with a virtual world that lets you experience the festival at your fingertips. The fully-immersive 3D interactive platform allows you to experience the festival with a customised 3D avatar, interact with others, play games and order food and beers to be delivered to your doorstep. The website is accessible through desktop or any mobile devices.
The festival comes alive from 6th to 29th November, 11am to 9pm every Friday to Sunday. Choose from Kuala Lumpur Street, Selangor Street and Penang Street to order food and beer. The 88 vendors can deliver within 15km radius from their location. Working with DeliveryEats, the delivery rates are according to distance from the vendor to you, and order tracking is available through your account on the platform.
Tips on getting the most out of Tiger Street Food
Win two RM5 voucher everyday
Go see Lizz Chloe at the Tiger Beer Hunt, be the first 100 to collect 8 hidden Tiger bottles in the square.
Play Tiger Crystal Mountain Climber Challenge and be among the first 88 persons to score 300 points. If you are one of three highest scorers at the end of November, you'll even win a 24-can pack of Tiger Crystal.
Get free beers
Be the first 10,000 people to register for this free virtual festival and earn a free 320ml can of Tiger Crystal redeemable with any purchase from any vendor at the festival.
Be the first 1,000 people to successfully refer five friends using your allocated unique code and you will be rewarded with a free 6-pack of Tiger Crystal.
Get food recommendations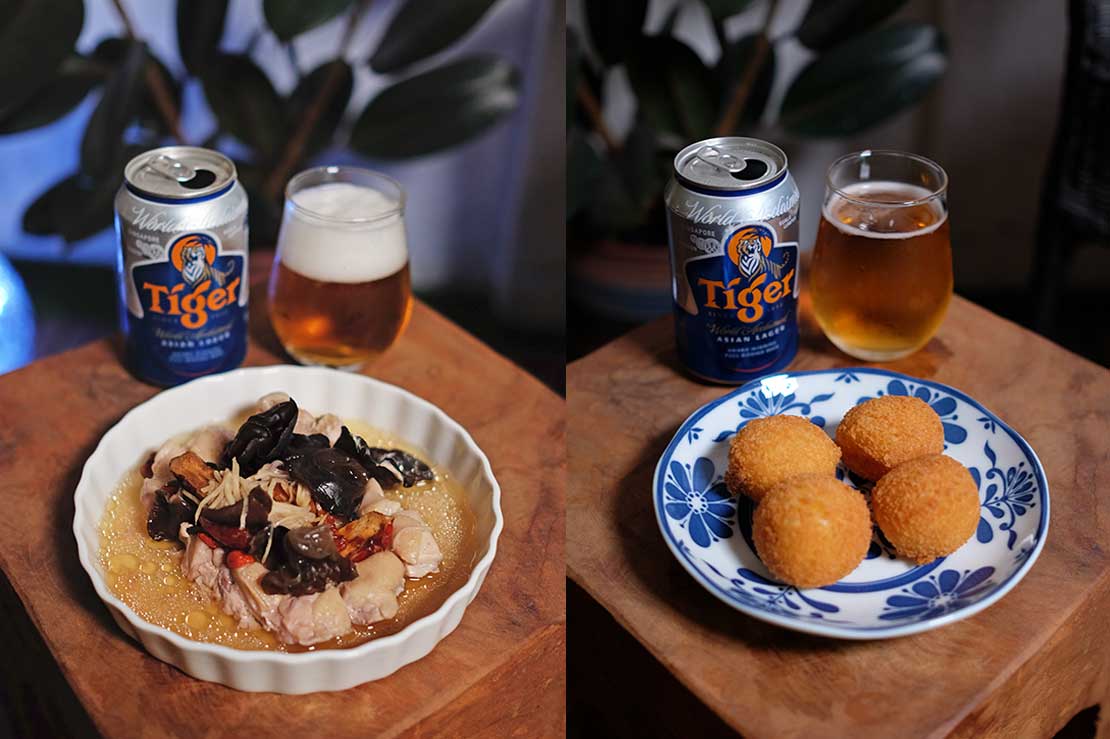 Don't know what to eat? Approach Get recommendations from KL Foodie at Street Food Central and discover dishes specially made with Tiger beers such as Hon Kee's (KL) Signature Drunken Tiger Goji Chicken (picture above) . Watch out for crossover collaborations between vendors like the 'Hainanburg', a collaboration from Yut Kee x myBurgerLab (KL); or check out new restaurants such as Fifty Tales (PJ) (picture below).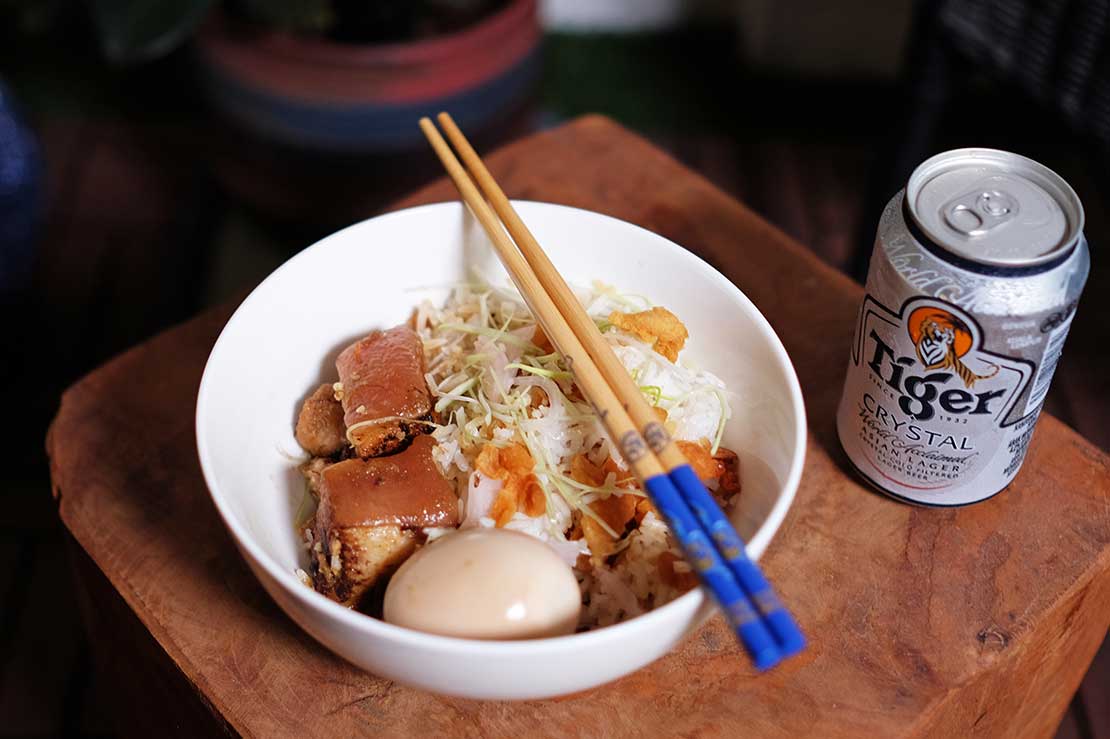 Collect Limited Edition Tiger Chopstick Sets
Pick the Tiger Street Food sets from whichever stall you decide to order food as each set comes with 2 pairs of chopsticks inside a cardboard casing.
Ordering selected Tiger Beer packs from Drinkies also comes with these collectable chopsticks.
To register, visit www.tigerstreetfood.my, no download is required. For updates, visit Tiger Beer Malaysia Facebook page.
- T -