We love a great theme, and the more unusual the better. At AD Bar (AD - Anno Domini) everything is medieval, and you'd half expect the Rains of Castermere to start playing at any moment as you cosy into a little corner – except this time you won't have to worry about any unexpected, um, surprises.
The entrance is hidden behind a painting and a false wall (you'll know it when you see it), and once inside you'll be greeted by a low lit, rustic tavern. But you should know now, the cocktail menu is anything but simple. It's divided into five categories – Refreshing, Fruity, Spicy, Potent, and Creamy – to help you decide what you're in the mood for, with less emphasis on brand labels and more on the spirit type.
Following along with the theme, the menu features fantastical names, such as Spicy Witch, Grumpy Giant, Tin Flower, and The Barbarian, all of which are expertly handcrafted by the bartenders. And the glassware adds to the atmosphere too, with goblets, pints, and crystal flutes as well as your regular martini and rock glasses.
Since opening in November 2016, some fast customer favourites have emerged. Among them are: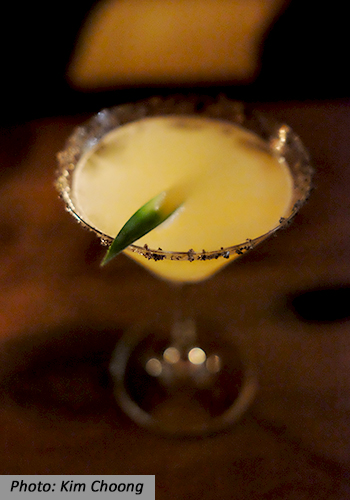 Dancing Ape - a creamy, fruity concoction with assam boi-infused tequila;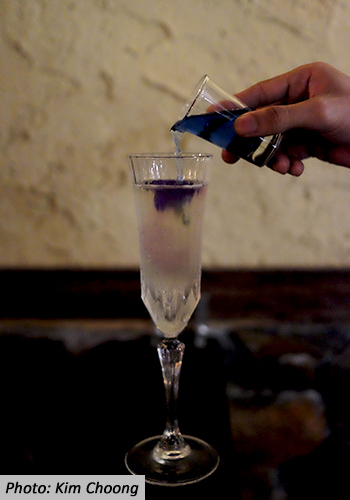 Fairy's Tears - a dreamy sparkling wine cocktail topped off with a shot of Blue Pea Flower, giving it an enchanting shade of purpley-blue;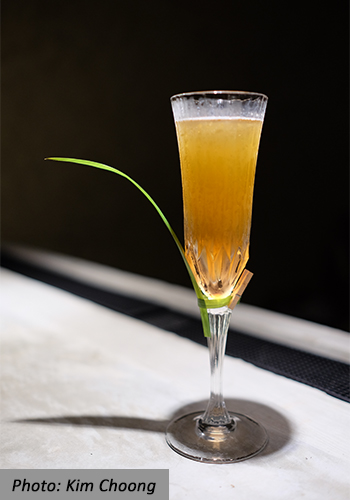 Golden Leaf - a nutty combination of pandan infused rum and bourbon, coconut water, and gula Melaka (lovingly garnished with a pandan leaf tied around the stem of the glass);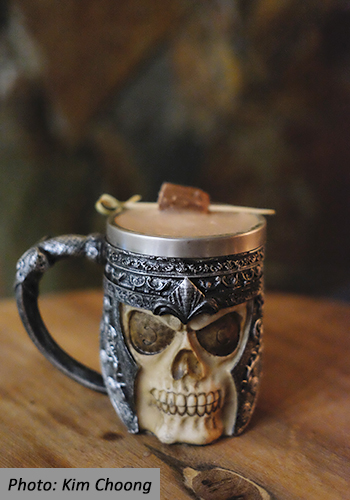 Yeti Cup - an alcoholic milkshake blend of Guinness, rum, milk, and half a Mars bar skewered with a cocktail stick and laid across the chocolatey foam, served in a rather intimidating mug that looks like an angry skull wearing a helmet.The attention to detail cannot be faulted!
Regular nights at AD Bar include Ladies Nights on Wednesdays, with free cocktails for the ladies until 11:30pm (RM15 per glass after) and Majestic Fridays, with 40% off your second bottle. DJs add a soundtrack to your night – old school tunes and alternative indie pop respectively.

Address:
21A, Jalan Telawi 3, Bangsar Baru, 59100 Kuala Lumpur, Malaysia.
Telephone No:
+603 2201 7979
Website:
https://www.facebook.com/adbarbangsar
Operation Time:
Mon, Wed – Sat: 5pm - 1am; Sun: 4pm - 12am; Tue: Closed