We've lived through the time of speakeasy bars, tucked into every nook and cranny across KL that you needed a friend who'd already been to show you how to get in. We are now in the era where you can find a bar in your supermarket. Well, at least one bar for now.
AlcoHall by Wholly Spirits, officially opened in April of this year, is Malaysia's first bar and retail concept located in Qra @ Arcoris. The 10-seater bar joins Qra's café and shared al fresco dining area, creating a relaxed, free and easy atmosphere to nip into after (or during) your weekly grocery shopping, or to settle down for some after-work drinks – be it with a cocktail, a glass of wine, or any of the craft beers on tap.
Being part of the Qra space, AlcoHall also has shelves stocked with whisky, gin, tequila, vodka, cognac, liqueur, and much more beyond that, ready for purchase.
Cocktails
Fitting in with the lifestyle of Mont Kiara (as well as Qra's commitment to providing healthy alternatives), AlcoHall has a curious menu that not only boasts their twists on contemporary classics, but also a selection of low-ABV as well as keto-friendly cocktails for those who are more health-conscious.
Also worth noting is the extra consideration paid to listing the calorie count and a scale to measure alcohol strength for each cocktail beside the price in the menu.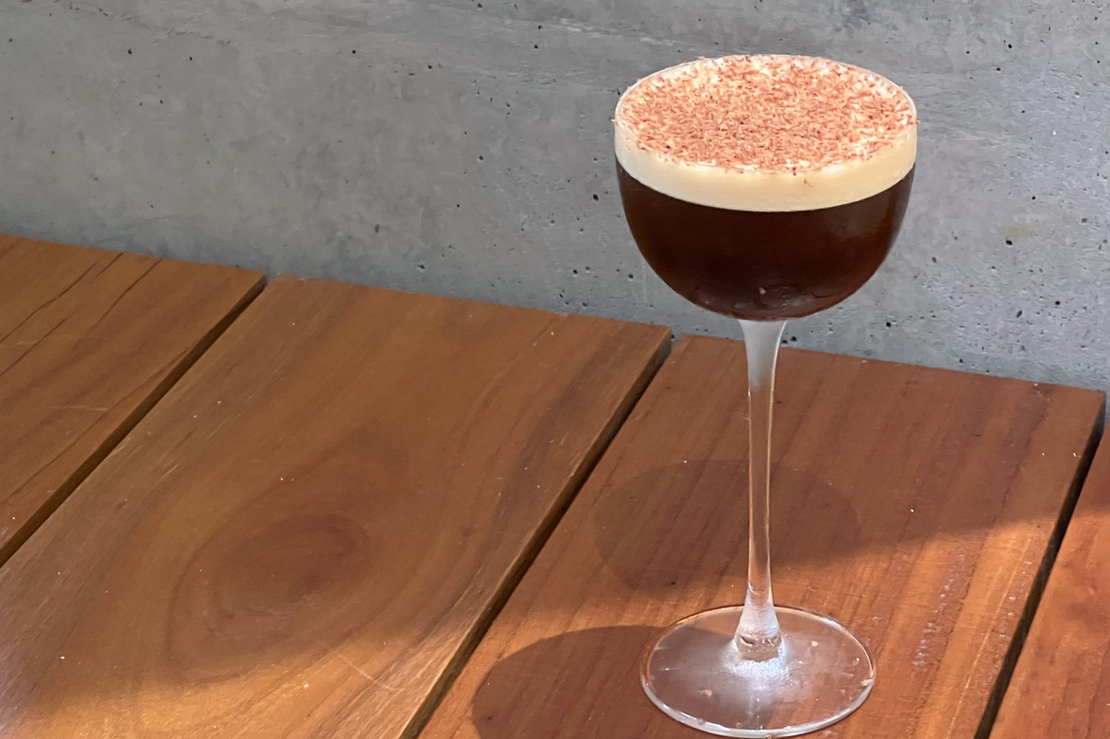 Espresso Martini at AlcoHall.
In their repertoire you will find tried-and-true drinks like the refreshingly bright White Lady (RM45), juicy Garibaldi (25), robust Espresso Martini (RM45), and punchy Bloody Mary (RM40); and under their specialist low-ABV and keto-friendly cocktails you'll find unique concoctions like the almost too easy to drink signature Kombucha Sangria (RM25), the Kukri (RM40) which has a light and grassy flavour with layers of juniper, pandan, and notes of coconut, and the Reverse Starfruit Daiquiri (RM40) made with rum and Malaysian starfruit.
Address:
Qra @ Arcoris Lot LG5-1 & LG5-3A, Lower Ground 5 Level, Arcoris, 10, Jalan Kiara, Mont Kiara, 50480 Kuala Lumpur
Telephone No:
N/A
Website:
https://www.facebook.com/AlcoHall.my/
Operation Time:
Mon – Weds: 1:30pm – 10pm; Thurs – Fri: 1:30pm – 12am; Sat: 12pm – 12am; Sun: 12pm – 10pm