Inspired by Kintsugi, the art of fixing broken porcelain with gold and an extension of the Japanese philosophy of wabi-sabi, Spectre is set to be a space to appreciate healing and repair for the emotional cycles. The art of Kintsugi is adapted in the interior and is visible in the floor tiles.
The restaurant and cocktail bar is a collaboration between Andrew Pang, an ex-SIA crew who is the current Regional Brand Ambassador for Suntory, and Inch Chua, a multi-disciplinary artist and Masterchef finalist.
First, write down whatever that's bothering you on the piece of paper the bar provides and burn it before starting to order.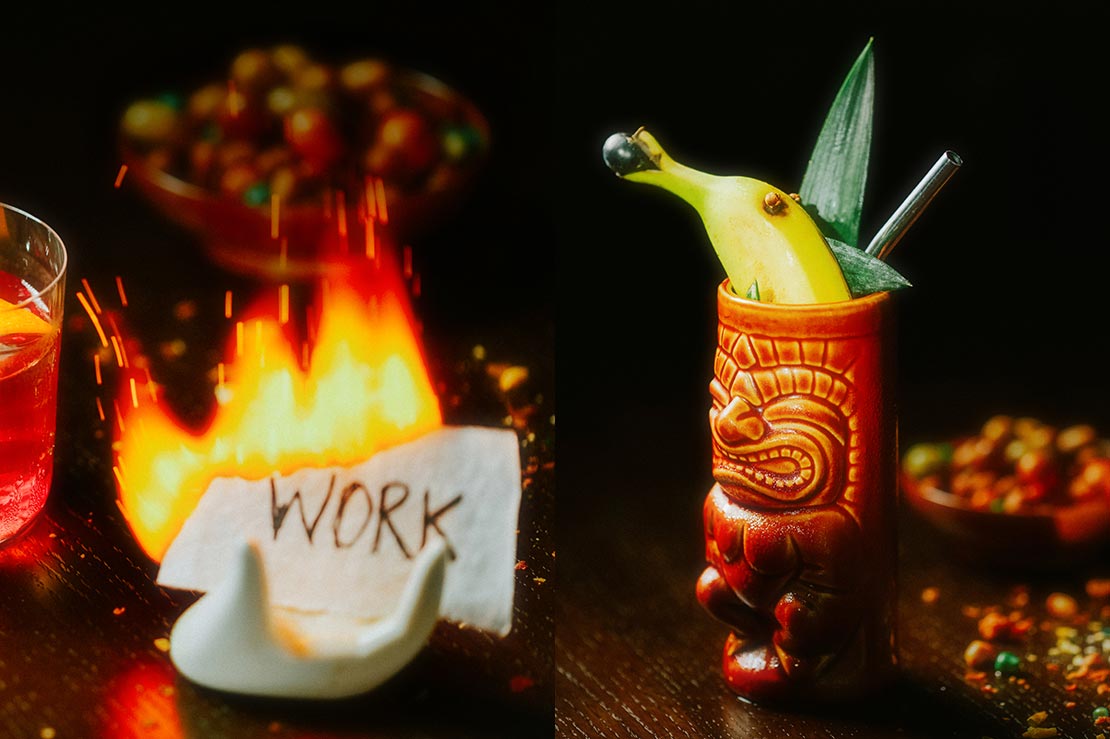 (Left) A ritual at Specctre; (right) Endolphine
The cocktail menu is created with apothecary healing and mental wellness in mind. The ingredients are to be as sustainable as they possibly can be. Every segment (Umami, Spices, Citrus and Herbal) has classic-twists and no- or low- alcohol option. From boozy concoctions like the 50 Shades of Grey (S$25) under the Umami section with Grey Goose Vodka, Dashi reduction, Dry Vermouth and MSG to 0% abv Pickleback Highball (S$20) with Dashi, Watermelon Rind Pickle Juice, Soda and MSG; Endolphine (S$25) (Citrus section) using Black Tears Rum Infusion, Pineapple, Lime and Melati to Hathaway (S$25) with Michter's Rye, Vermouth Infusion, Campari and Prosecco, there is something for everyone.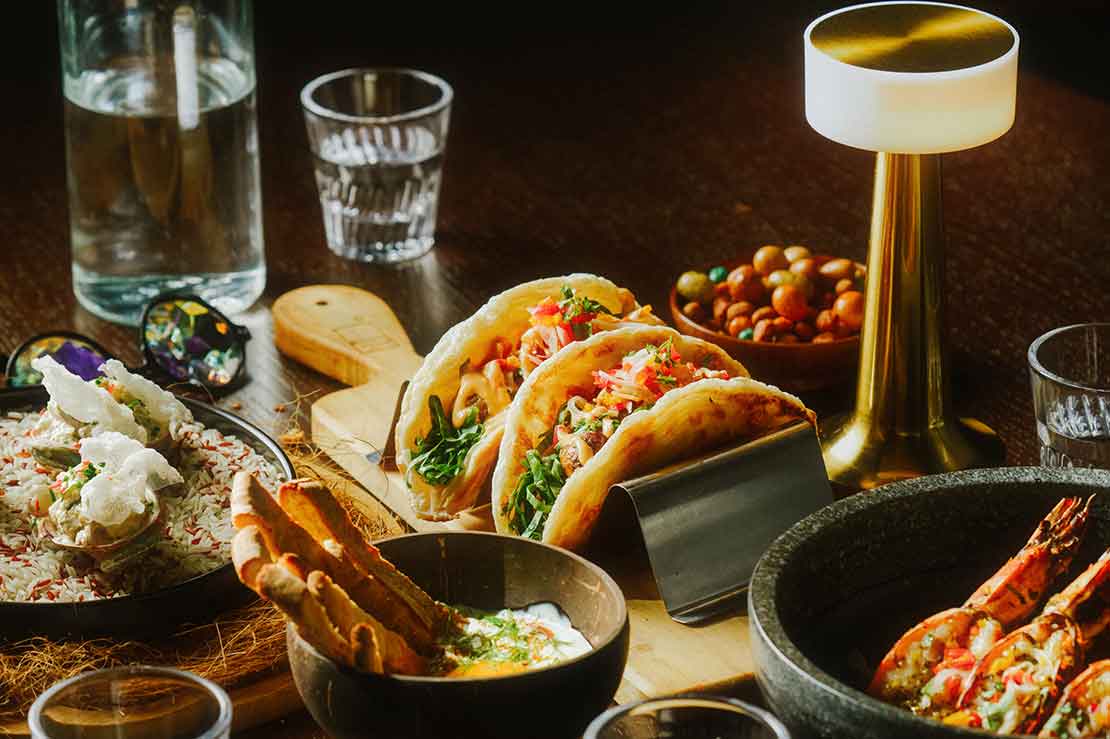 Food in Bar Spectre's Sin-Mod food menu by Inch Chua takes on comfort food with flavours unique to Asia.
The local staples food menu with Sin-Mod adaptation on the other hand, showcases comfort food which are equally indulging and guilt-free. The Watermelon Sashimi (S$15) is watermelon marinated to get a sashimi texture (where Pickleback Highback gets their rind from) was one of crowd favourites. Chua has a sambal without prawn paste that goes with Guang Zhou Claypot Rice (S$12) is friendly to ones allergic to crustaceans and Sambal Smoked Duck (S$22) that's juicy and flavourful. To roundup the night, go for the Herbal Chicken Soup (S$20) that's been cooked in the claypot that sits inside a big porcelain urn for 24 hours.
The bar recommends several professionals patrons can seek help from. QR codes on a standee leads to service to talk to someone, TCM service for pain and legal advise.
The new mental wellness themed restaurant and cocktail bar will be officially opened on 9 September 2023. Watch out for workshops like art jamming, wine tasting and whisky masterclasses with mindfulness in the future by following Bar Spectre.
- T -