Sustainability is all we talk about these days for ethical businesses. There is a part in every industry that can engage in environmentally conscious practices, and we all want to do what is good for us, not to mention how it elevates the company's image.
The food and drinks industry seems to be at the forefront of this. But how easy is it to execute an idea like that and strike the balance in terms of time and finances?
Canvass is a restaurant and bar that serves Danish influenced food with the aim of sustainability and healthy eating. Chef Nikolas Lenz and bartender M.I.Rony are the initiators of this project and they shared how sustainability practices are not something that comes with a set formula.
Their conversation started three years ago when they were still fully employed with other companies. Nik was a chef for a commercial food brand that flew him around the region for demonstrations and talks; whereas Rony has been a bartender for 12 years in Kuala Lumpur.
They were ready to kick-off in early 2020 and started looking for a space. Covid-19 hit and the plan came to a halt until July when they did a pop-up in Mari, an Italian restaurant at Old Malaya in the heart of Kuala Lumpur city centre. That event brought together a new partnership with the host, and Canvass took over the existing restaurant.
"We use every trick there is to achieve sustainability and eating healthily," Nik summed up their goals. Starting with maximising every possible use of ingredients, making compost from the exhausted ones and turning every leftover from the kitchen into useable elements for the bar menu.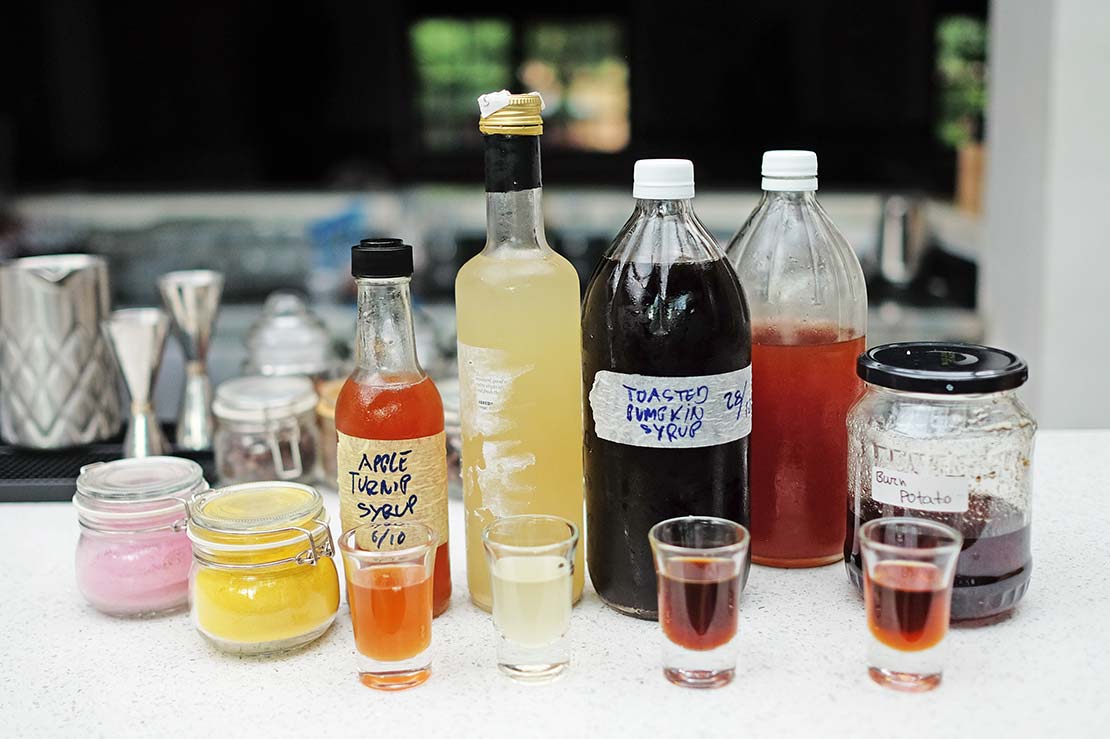 Upcycling leftovers from the ktichen for the bar menu
The thought process of creating a dish with a balance of sustainability and not overdoing it takes time through research and development. You don't want to take away the joy of food because you want to eat healthy, and not overdoing the sustainability part that it becomes too expensive to achieve. The team approaches these with common sense.
Menu
Canvass's menu is being developed at the time of writing based on the feedback from their pop-up. The ready version incorporates Danish dishes which are given a twist using a diverse range of ingredients sourced from local farmers and suppliers. The remains of what's exhausted in the kitchen then go to the bar where drinks are curated by upcycling these remains through fermentation, dehydration, infusion, powdered or reduced to syrups.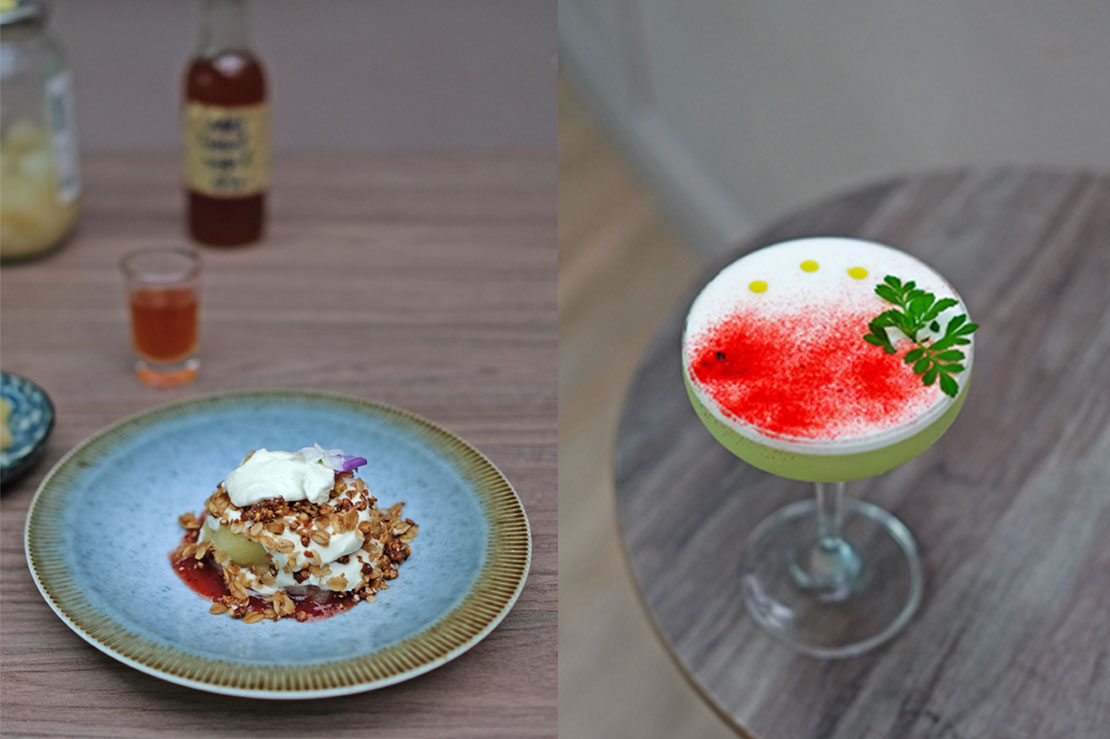 An example would be the apple turnip syrup used in the cocktail Linea Verde (right), made from the skins and pits of the fruits left from a dessert compote that is crispy with caramel whipped cream layered like a trifle.
Rødgrød Med Fløde (left) - Compote of apple and sweet fermented local turnip with sour cream, caramelised crisp oats and buckwheat dessert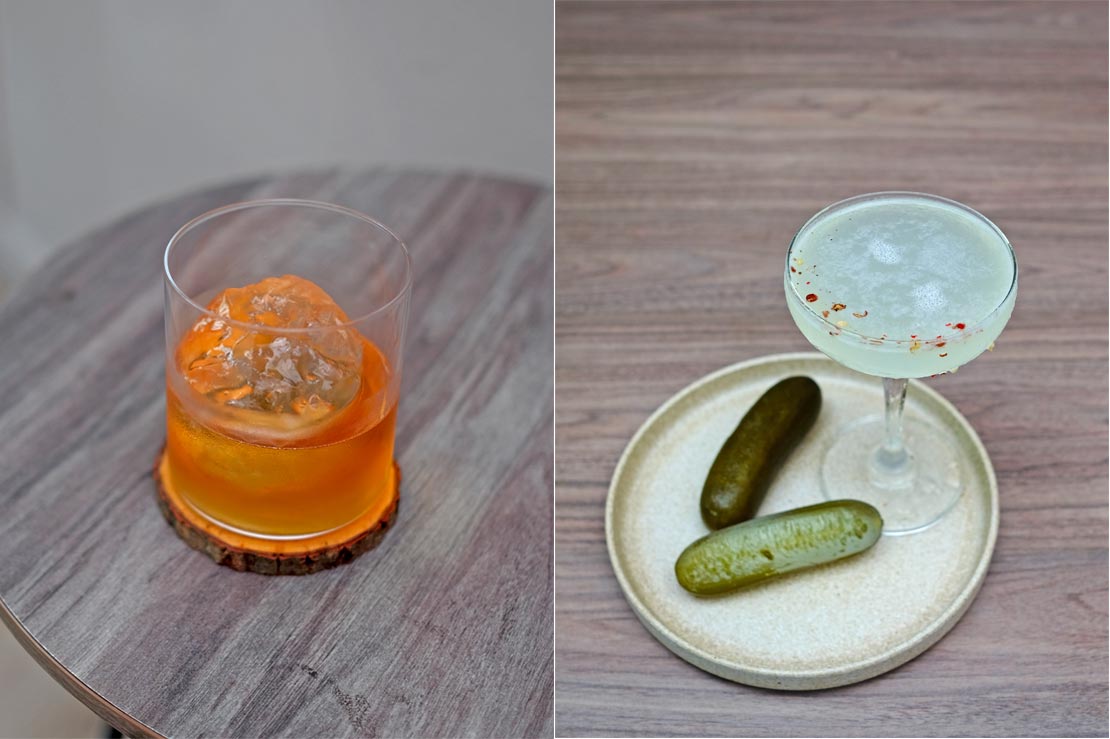 Left: Brown Butter Old Fashioned
Spiced rum infused with homemade brown butter and Angostura infused with cloves. It has a creamy texture and butter aroma, like a breakfast with toffee on pancakes.
Right: Lacto Margarita
Uses the liquid left from lacto fermented gherkins, which is also used in numerous dishes on the menu for acidity.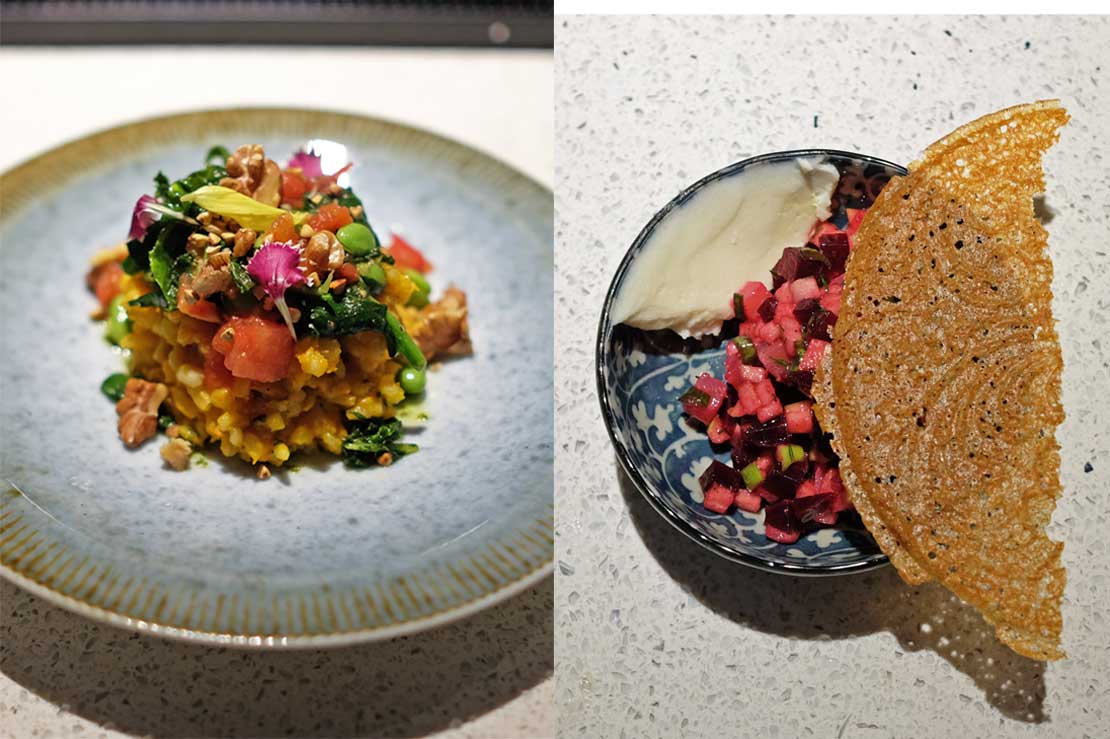 Local barley risotto (left), hato mugi, with pumpkin, edamame, sugarsnap peas and kale. Topped with walnuts and seeds.
Cured salmon tartare (right) with apple and beet root served with a sweet mustard sauce (appetiser)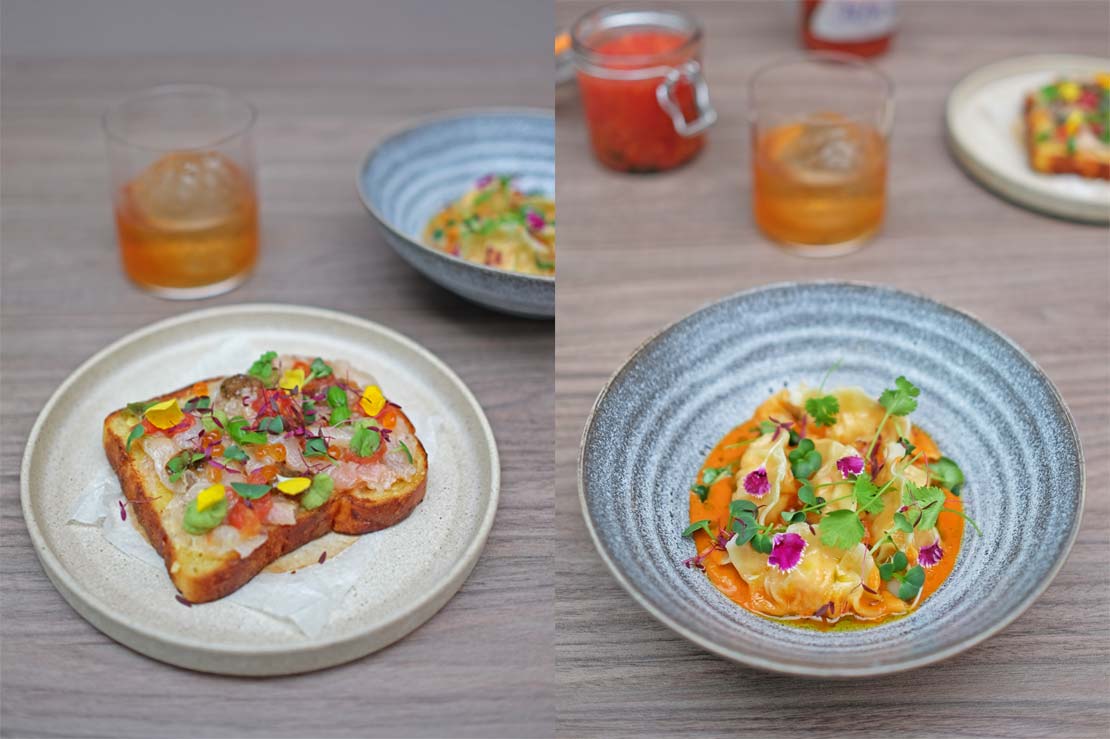 Dill cured golden snapper with fermented tomato and green peas on a potato Parkerhouse toast (left)
Poached king prawn wonton dumplings (right) in a sambal seasoned tomato coconut bisque.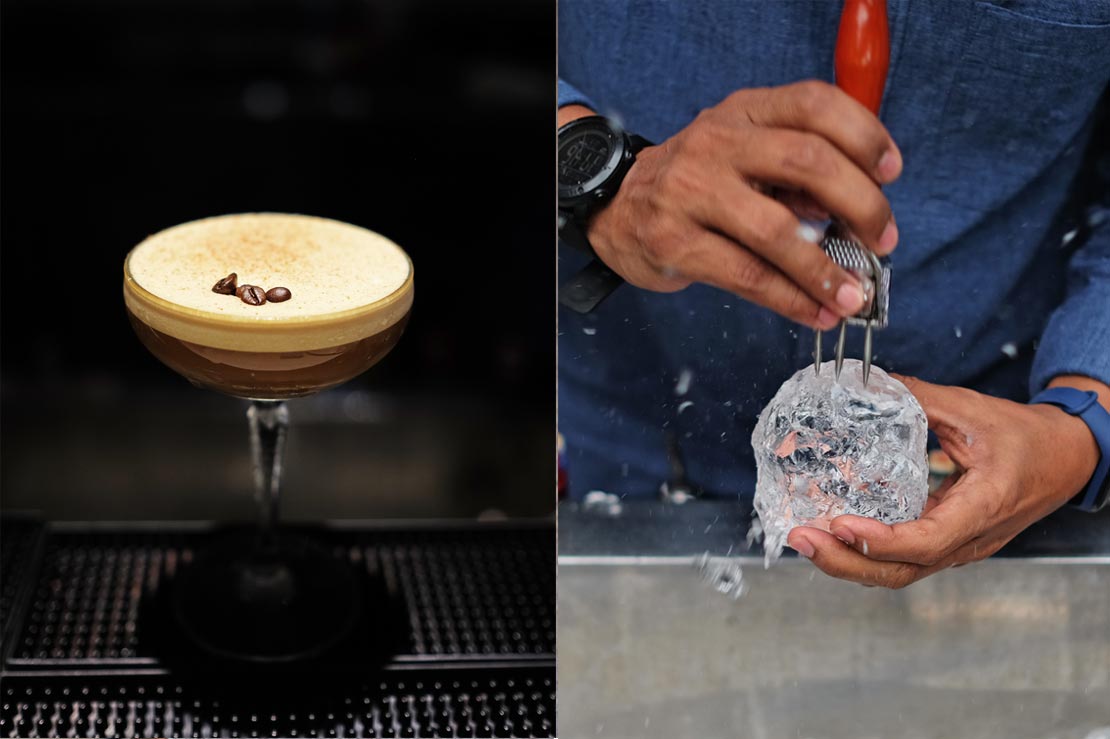 Left: Impresso
A classic Espresso Martini that uses cacao pumpkin syrup.
Right: Rony carving ice
Canvass KL's cocktail menu features 12 classic cocktails and 5 seasonal cocktail which change every 3 months. Keep a watch out for an omakase menu in the near future with seasonal ingredients.
Address:
2, Lorong Raja Chulan, Kuala Lumpur, 50250 Kuala Lumpur, Malaysia.
Telephone No:
+6012 329 2820
Website:
https://canvasskl.com/
Operation Time:
Tue - Sat: 3pm -10pm