Tucked away behind the super casual DR.Inc cafe, Coley operates like an inconspicuous, hole-in-the-wall kind of bar that you'd believe would have very dedicated customers – and you'd be right.
Helmed by the famed CK Kho, one of KL's shining stars in the industry, Coley is a contemporary concept cocktail bar that is unpretentious but well run (and equally well-stocked, just have a look at the selection on the wall behind the bar). Cocktails are crafted with care and consideration, and also worth noting is that the bar does not serve drinks with plastic straws. You'll find metal, paper - anything but plastic.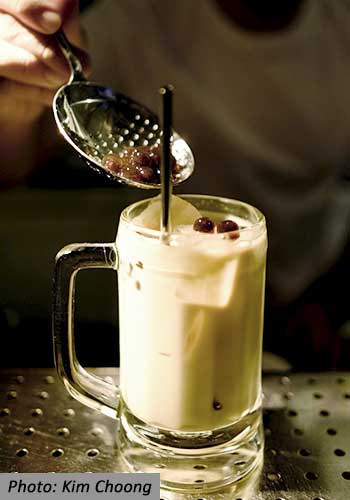 Irish whiskey and bubble tea koktel
Flavours and ingredients are local, and the drinks are imaginative; London dry gin with coconut water, Irish whiskey and bubble tea, blended whisky with home-brewed barley lemon water. The drinks menu is a joy to peruse, and easy on the wallet, too.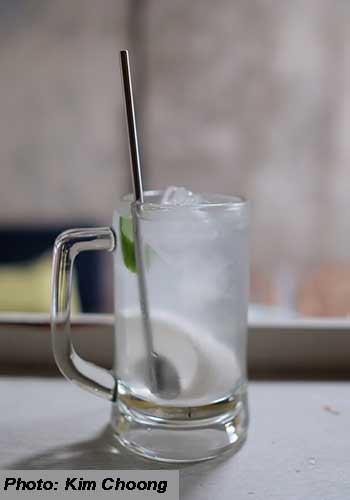 Coley Bangsar KL London Dry Gin and coconut water

And if you know your bartending history, the name might definitely ring a bell. Coley's namesake is Ada 'Coley' Coleman, who was head bartender at London's Savoy Hotel in the early 1900s, and inventor of the Hanky Panky (a drink that you can also order here).
Address:
8 Jalan Kemuja, Bangsar, 59000 Kuala Lumpur, Malaysia.
Telephone No:
+6019 270 9179
Website:
https://www.facebook.com/LongLiveColey
Operation Time:
Mon – Sat: 5pm - 1am; Sun: 3pm – 9pm