The Petaling Street area in Chinatown used to be the hot spot for clans and associations, which dealt with trade and community matters. It also attracted illegal gang activities and was the perfect area to run political gatherings that wouldn't draw too much attention from the authorities.
During the most active period for the Chinese resurgence in Malaya, the building that eventually housed the Selangor Grocers Guild was the base for the KuoMinTang (KMT). Important meetings were held in the four-storey building originally built in 1927 and which was later taken over by the guild to represent the interests of Chinese grocers and sundry shop owners.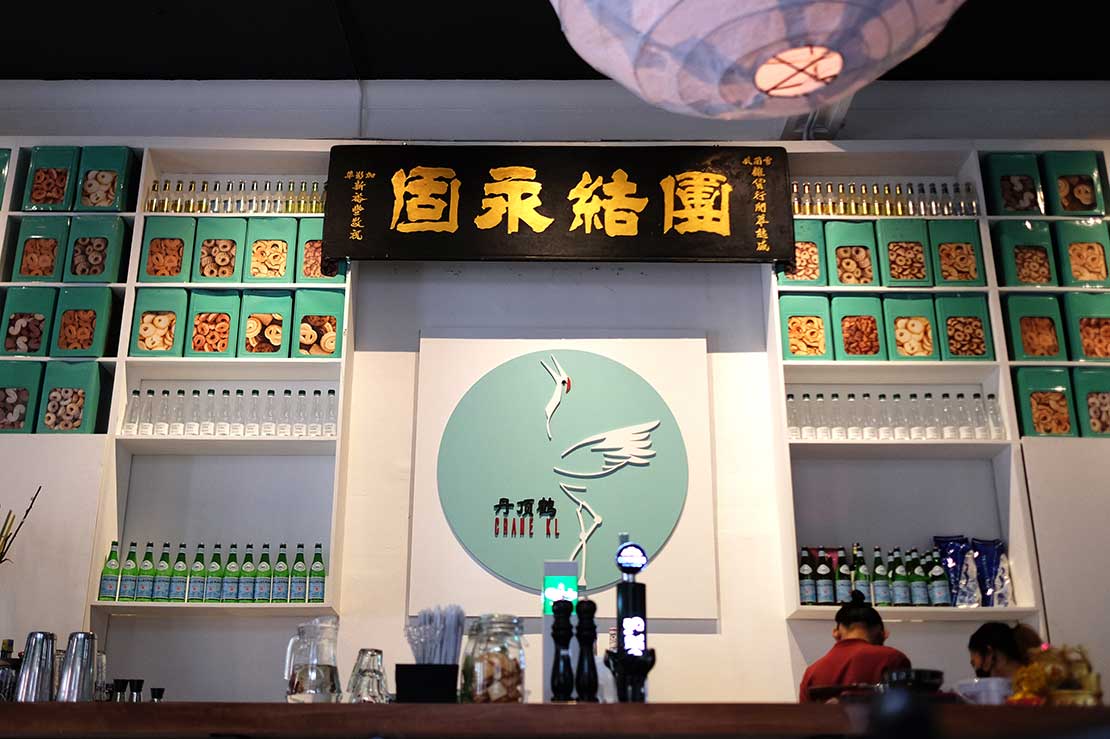 The original sign from Selangor Grocers Guild is just one of the features that can still be seen in Crane KL.
Today, the building's structure is retained and has become the home of Crane KL with a ground floor restaurant and a bar upstairs that strategically overlooks the hustle and bustle of Jalan Sultan below. The wide counter on the ground floor that used to be the cashier and display for groceries is kept and its old signage proudly hung as a display to mark its heritage.
The restaurant serves a menu of western Asian fusion food from bites to hearty meals. Set lunches are available daily with additional breakfast options on Saturdays and Sundays.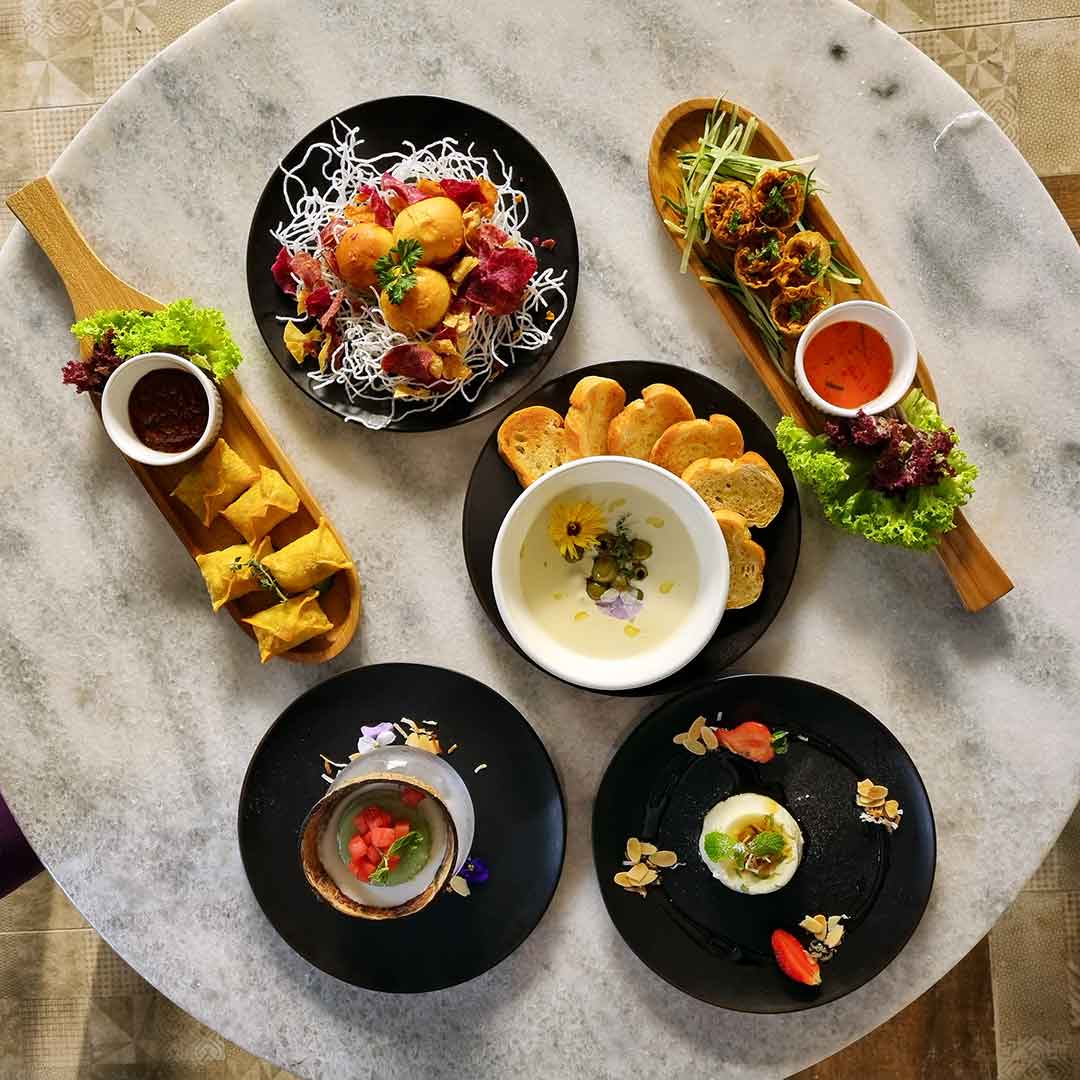 Crane KL restaurant downstairs serve up a full menu of Asian fusion dishes.
To access the bar, one will have to look for a white door that opens to a reception area. Up the staircase and enter through a heavy sliding red door into a high ceiling enclosure decorated with red lanterns and seating areas for different party sizes. The large bar area faces a wall painted with the outlet's namesake bird.
Cocktails
Crane KL offers one of the most fun to read craft cocktail menus, which is based on 18 ancient Chinese sex positions. Though some descriptions can be vague, it stimulates the imagination and is open to interpretations. We wish the Chinese version of the description was printed alongside in the menu which can only be accessed through scanning the QR code.
Find a detailed idea behind each cocktails here and instructions of each position accompanied by illustration.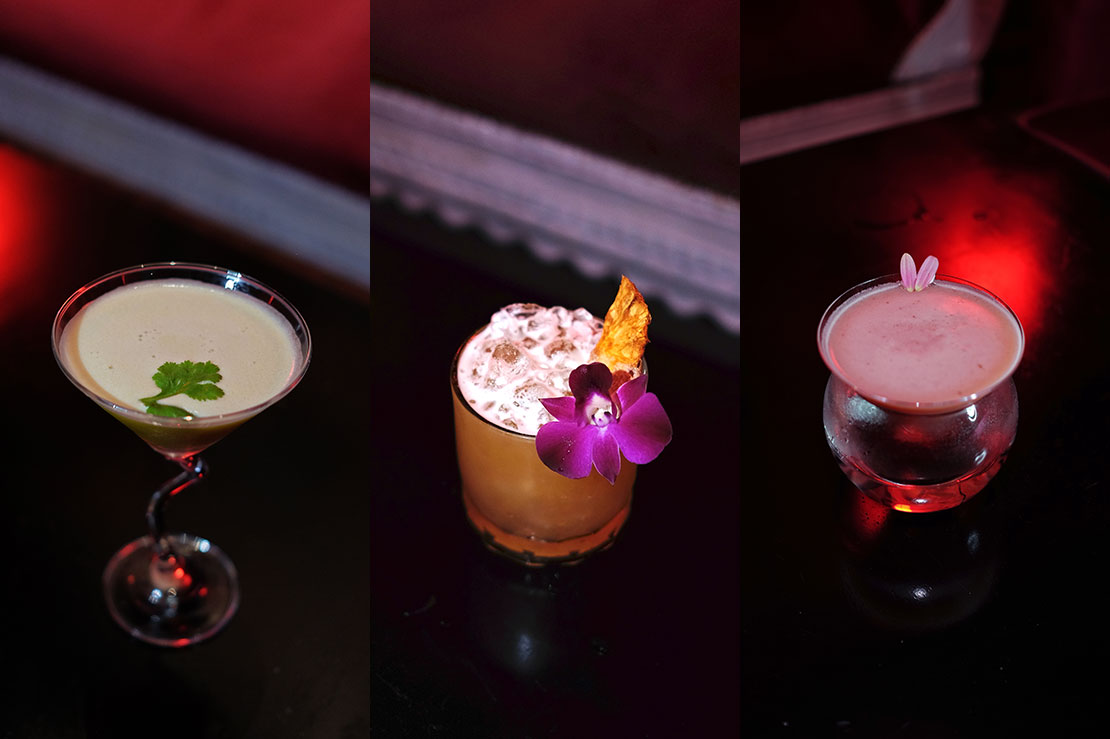 From left: Rabbit Nibbles The Hair, Fish Interlock Their Scales, Phoenix Hovers
The Dragon Turns (RM55) is a gin infused cocktail, bright red from the fresh red dragon fruit. An uplifting cocktail which carries a hint of nuttiness from the pandan leaf.
Turtle Stirs (RM61) uses tequila as its base in the classic sour with a twist. Discover different layers of flavours from sweet, sour, bitter and savouriness upon the returning sip.
For a more adventurous taste profile, try the Wrestles Monkey (RM42) with chili, curry leaves, ginger juice and honey syrup served over dry ice for a theatrical presentation.
Working on a similar base is the Phoenix Hovers (RM52) that is matched with raspberries and bitters, shaken with egg white to hold all the complexity together.
Chrysanthemum flower is one of the most used ingredients in Crane's menu as in this Fish Interlock Their Scales (RM54). A more tropical flavour compared to the other drinks, this uses pineapple juice, lime and lemon juice.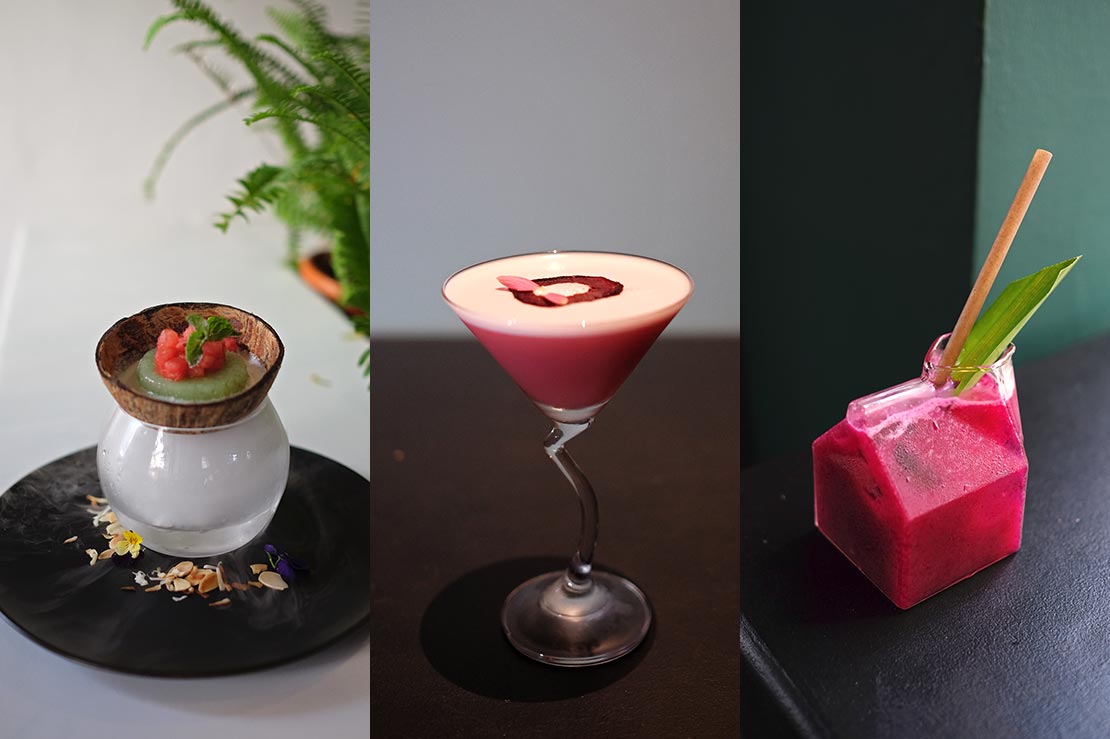 From left: Pandan Sago, Turtle Stirs, The Dragon Turns
Crane Intertwine Their Necks (RM54) is another gin rendition which is simply another continuance of Turtle Stirs in a different presentation.
The Tiger Slit (RM48) uses bourbon which gives a different dimension to the list of cocktails as its winter spice note such as rosemary and cinnamon is accentuated by the grilled pineapple juice and lime.
Lemon grass, chilli, ginger and lime leaf may remind you of Tom Yum soup but the Cicada Clings (RM52) is pulling it off with a sweet note on a vodka and tequila base.
If you haven't noticed by now, Crane loves its Indian spice boxes and it does magical things if you know how to mix them. The Rabbit Nibbles The Hair (RM46) is the cocktail interpretation of rasam but sweet.
Plowing The Field (RM56) is the only cocktail that has a Chinese element in it, considering the menu is inspired by Chinese sex positions. A traditional Chinese tea is infused in Cognac, fresh ginger and turmeric. Served hot.
- T -
Address:
78, Jalan Sultan, City Centre, 50000 Kuala Lumpur, Malaysia.
Telephone No:
+6012 209 7057
Website:
http://www.cranekl.com/
Operation Time:
Daily: 12pm – 12am