A café fully operated by deaf personnel, guided and trained by a few hearing coaches, DIB is a community business that helps the deaf with a barista career.

The concept was started by Dr Allen Teh, a doctor by practise who has set out to help his deaf patients to become independent through training them into a profession that is on demand – to be a barista.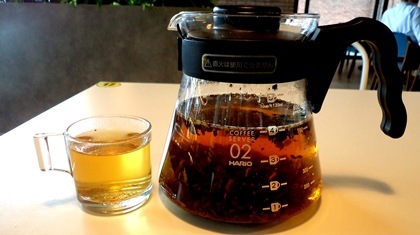 The café is fully self-service, there is an order list on every table and sign language printed at the back of the menu to help you communicate with the staff. The staff are warm and the setting in the café is comfortable and clean.

The food and desserts in the café are all prepared by the staff, a good selection of Hawaiian food is on the menu with a competitive price. Free refill of coffee is available at breakfast time between 8-11am for any breakfast item and one free lemonade comes with the lunch sets between 11am to 2.30pm. Other than dining in, delivery of their drinks and cakes is open to the offices in PJ Trade Centre with a minimum RM20 order.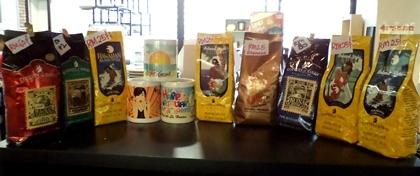 Hawaiian coffee beans are sold at RM25 per 100g and they even come in 5kg pack! Tisane brand herbal tea such as Jasmine Blossom Green Tea, Lavender, Lemon Grass and Mamaki Ginger are also available to buy off their shelf. These teas are refreshing with calming effect, especially suitable for the tropical climate in Malaysia.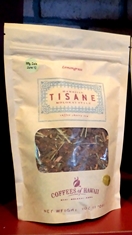 Another beverage section that is exclusively served here is the special Hawaiian Tropical Drinks which has some very exotic names such as the Wahine Twist (Woman), Make Make Punch (Desire), Lani Paradise (Heaven)and Maui Kau Wela (Summer). For more cold selection, try their anu (means cold in temperature) shakes, special Hawaii smoothies and fragrant coconut.

DIB 2 is a sponsored café by Gamuda whereas the first branch was started by Dr Allen at Bandar Damansara Perdana (DIB HQ). At DIB HQ, they serve also pizza and have karaoke sessions for the guests and occasionally, life band performance.

Recently, DIB has started the DIB Barista Academy to train deaf (and also hearing people) in barista/coffee making skill. This will help those who wish to open up a new venture of their own or a possible partnership in the franchise of DIB in the future. If you are interested, please get in touch with DIB.

Address:
11-A-1, Jln PJU 8/5A, Bandar Damansara Perdana, 47820 Petaling Jaya, Malaysia. DIB 2 – 1st Floor, Menara Gamuda, PJ Trade Centre, No. 8, Jalan PJU 8/8A, Bandar Damansara PErdana, 47820 Petaling Jaya, Malaysia.
Telephone No:
+603 7710 4752 / 3152
Website:
http://www.dibcoffeesofhawaii.org/
Operation Time:
Mon - Sun: 09:30 - 22:30 HQ: Closed Tuesdays