In the early 1920s, China opened its gate to the outside world. There was an influx of western culture that created Shi Dai Qu (时代曲), pop music culture at that time that combines Chinese lyrics with American jazz music.
Shanghai was a hub that connected China with the rest of the world, where the "black people music" played by big bands was performed in dance halls by singers doubled as dancers. Jazz lounges were places for love and lust, providing entertainment to the rich and powerful. The Chinese government eventually deemed these mandarin pop tunes "yellow music" and decided to ban them for good in the early 50s.
The Forbidden City is a replication of that era except with a wider variety of live music performance. A top notch selection of local artists take turns to perform live music every night from Shanghai jazz to Indie music, and RnB to Bossa Nova. After each performance, the house DJ ends the night with a vinyl session that brings patrons onto their feet to dance. Their cocktail menu with provocative names is designed to match the sultry setting. Mei Li's Wet Dream, Aphrodite's Love Elixir, Dirty Soulmates and Friends with Benefits just to name a few. Return regularly not only for their wide array of jazz performances but also to try their developing cocktail menu (and read the descriptions while you order).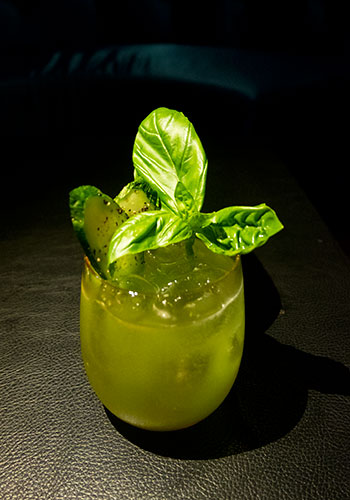 Aphrodite's Love Elixir - Basil, lemon and gin concoction.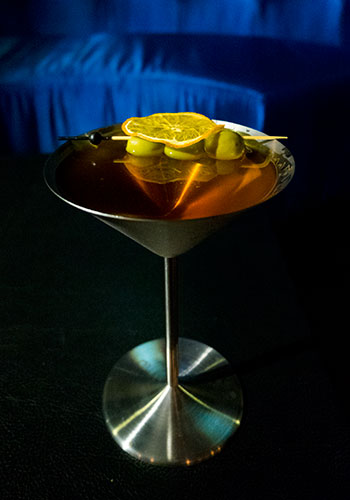 Dirty Soulmates - Combination of Dirty Martini and Classic Negroni.
Address:
50A Changkat Bukit Bintang, 50200 Kuala Lumpur, Malaysia.
Telephone No:
+603 2110 2088
Website:
http://forbiddencitykl.com/
Operation Time:
Tues-Thurs: 21:00 - 01:00; Fri-Sat: 21:00 - 02:00