Boasting a 120-square-foot Bongard Omega9 artisanal oven, Huckleberry Food & Fare serves freshly-baked breads and butter crust pastries, pork-free dishes and hearty fare, all in a well-lit and spacious location in Damansara Height.
Food & Fare
Simple hearty dishes beef brisket sandwiched between house-baked rye caraway bread filled with pickled gherkins and English mustard; spaghetti with house-made duck bacon and poached egg; spicy, savoury onion chilli sambal relish on a pain de mie open-face sandwich, topped with a perfectly fried egg.
On the bakery side, don't miss their crusted croissants and tarts to go with their coffee from 100% high altitude Sumatran Arabica beans, organic loose teas, slow pressed juices and a decent wine list.
You can also order their whole cakes online via GETPREPP such as the awesome blackout or a mocha walnut.
After Dark
The joint turns into a totally different setting in the evening. The nocturnal crew in Huckleberry After Dark are mostly hipsters in skinny jeans and street swag. Going with their Mexican American dishes are cocktails, boozy shakes, ice cream made from gin or mixing caramel with bourbon. All these are matched up with hip hop and au courant relaxing house tunes.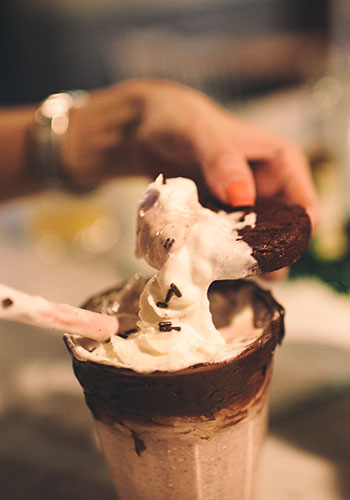 Address:
2G and 4G Medan Setia 2, Plaza Damansara, Damansara Heights, 50490 Kuala Lumpur, Malaysia.
Telephone No:
+603 2098 7933
Website:
http://www.huckleberry.my/
Operation Time:
Mon: 7.30am - 4:30pm; Tues-Sun: 7:30am - 12am