As part of the LOOB group, IKKI is the brainchild between founder Brian Loo and bartender Osmund Bernard. The former is well known for his success in building Chatime Asia, a brand that gave Taiwanese bubble tea a come-back. The latter is award winning Diageo World Class Malaysia bartender from Kota Kinabalu, Sabah.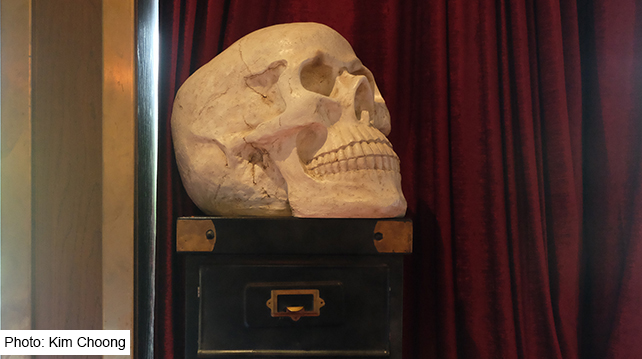 IKKI, meaning "drinking in a gulp" in Japanese, is a British style bar. It occupies a 1,400 sq. ft. space with 4 private rooms. To find the bar, climb the staircase on the side of Hacha Mecha, a minimalist modern contemporary Japanese cuisine restaurant and you will see a studded black leather sofa right at the top of the stairs. There is no handle to indicate the position of the door but just push the big black wall and you are in a spacious lounge with big leather chairs and a long bar.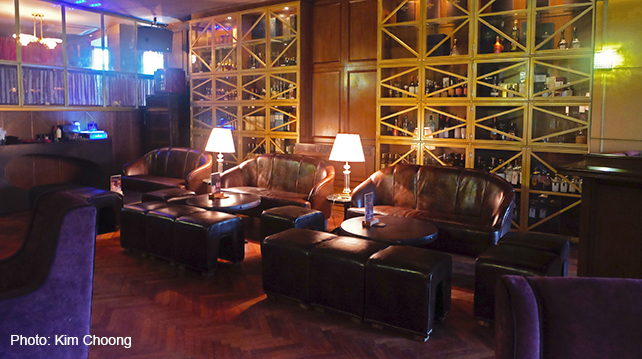 Sitting on one of the tall chairs at the bar will let you see drinks prepared in front of you. The space is designed with lounging sofas and seating that allows quiet conversations. The drinks menu comprises of a good selection of artisanal spirits and well thought of craft cocktails. The gentlemen's club style whisky bar carries a Japanese influenced food menu that offers small bites to go with your drinks.
There will always be three mixologists who anchor the bar. Other than artisanal whiskies, try cocktails created with Malaysian ingredients by Osmund Bernard. Special requests may be entertained for orders of his competition drinks such as Kayanusa. The bar collaborates with Haig Club and has a "secret cocktail menu" for the single grain whisky.
Did we mention that Osmund holds an engineering degree and designed the bar himself?
Address:
Unit E-1-08, First Floor, No.438 Jalan Tun Razak, TREC, 55000 Kuala Lumpur, Malaysia.
Telephone No:
+6012 270 1343/ +6011 1064 0112
Website:
https://www.facebook.com/pg/ikkikl
Operation Time:
Mon - Sat: 6pm - 1am; Sun: Closed