With over 5,000 screws drilled into place and all largely constructed by the three founders themselves together with their lean team, the new JungleBird has been ready to welcome their first guests since Jan 2021. When MCO 2.0 kicked in, it didn't slow down the award-winning rum-focused bar as they continued to serve their new menu through deliveries.
But now that dine-in restrictions have been loosened, the outlet should be on the top of your bar-visit list. The spanking new home is the result of three months of hard work since late October last year, from concept, design, and construction.

JungleBird founders: (from left) Divyesh Chauhan, Lolita Goh and Joshua Ivonavic
Moving a couple hundred metres down from their original location, JungleBird 2.0 showcases a new and more spacious layout whilst maintaining their original cheeky and laidback charm that has been so deeply imprinted on its guests.
The layout
When looking for a new location, having a window to allow natural light in was the goal. The big window at the front end of the living room welcomes entering guests with an immediate breeze, giving the space a relaxed lounge feel.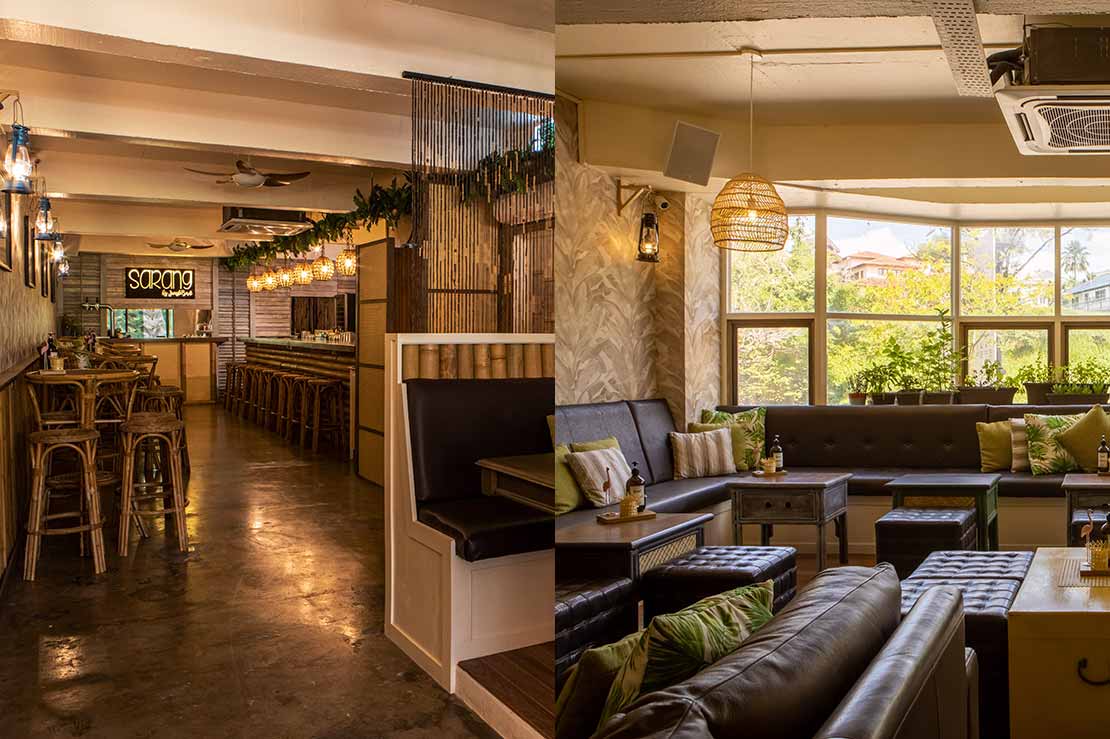 The main bar is separated from the living room, with a stand-alone booth in between for larger groups to enjoy a more intimate setting.
In keeping with the "hands-on" construction concept, the furniture in the new venue is recycled or upcycled from materials in the old venue. Notice the signature hardy bamboo at the main bar, walls and landings, a theme which are carried over from the original bar.
New Menu
If you have been to the original outlet, JungleBird started out with just snacks of peanuts and fried anchovies as their staples, the watering hole being very much focused on their wide range of rums and cocktails.
The new space has been transformed into an all-day dining and drinking venue which allows people to work, interact, communicate, dine and unwind. NZ Phang's (@nzphang) photographs have truly brought out the essence of the venue, as well as the food and drinks.
Cocktails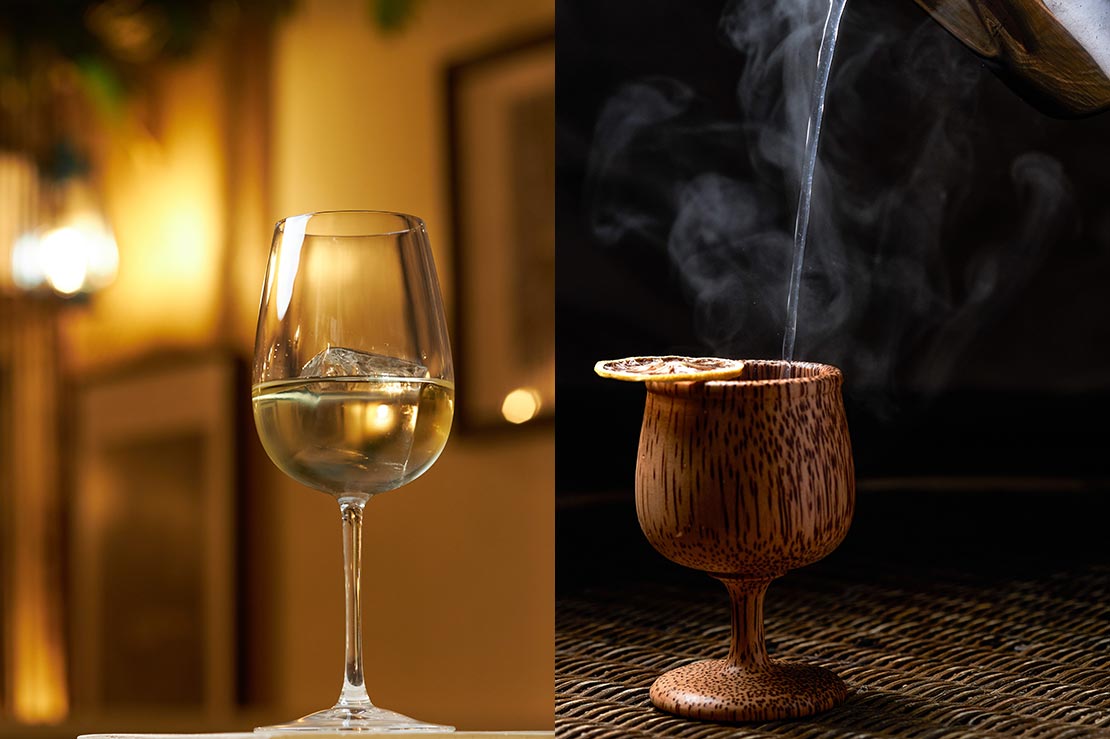 From left: Haitian Cremas, Brazilian Quentão
Expect a revamped list of cocktails focusing on rums from important producing nations used in well-known but obscure, lesser-known classics riffed in JungleBird's style, like a Brazilian Quentão or a Haitian Cremas.
There are also non-rum cocktails and non-alcoholic options. Ingredients sourced locally are a point to note; quirky names like "Lad Got Stung Innit" with honey as an ingredient, or "Best Drink In The World" is the simplest recipe yet an all-time favourite.
Food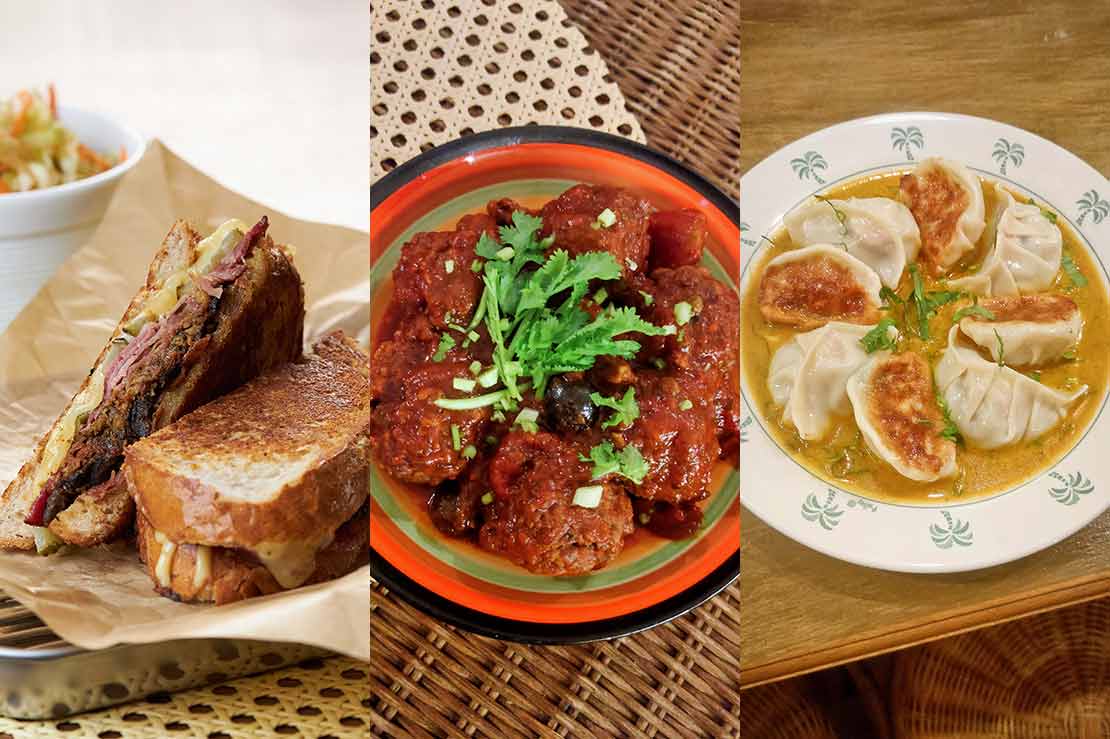 From left: The Cubano, beef balls in tomato sauce and Curried Crab & Dumplings
A list of "delivery only special" cocktails should get your first look when ordering from their Sarang Bites At Home, the JungleBird's expanded food offerings that highlight some iconic regional dishes from rum producing nations with integrated Malaysian flavours.
Examples are Albondigas Guisadas from Dominican Republic, beef meatballs in tomato sauce with olives and capers; Curried Crab & Dumplings from Tobago with their own cheeky twist of coconut base spicy curry; and the Cubano sandwich, a combination of pork, ham and salami with slow-cooked pork shoulder, pickled gherkins and slaw.
JungleBird 2.0 is now available for dine-in as well as takeaway and delivery. Make reservations here as the outlet continues to observe the latest government SOPs and regulations.
- T -
Address:
61M Jalan Medan Setia 1, Bukit Damansara, Kuala Lumpur, Malaysia
Telephone No:
+603 20115715 / +6013 8395715
Website:
https://www.facebook.com/junglebirdkl/
Operation Time:
Daily: 10am – 10pm