Located at the quiet side of Chinatown on Ann Siang Hill, Kki Sweets serves some very delicious Japanese style desserts. Husband and wife team Kenneth and Delphine has brought these beautiful and tasty desserts to Singapore. We ordered Mont Blanc and Caramel Souffle Cake, with 2 latte and a flower tea to go with the cakes.

First we tried the cheese cake, it was light and melted in the mouth without leaving the cheesy taste. Then we poked the chestnut paste to reveal the cream centre, the combination was a light nutty taste with chunks of chestnuts delivered together with the cream.

Both the desserts were so light and totally guilt free for anyone who loves some sweet bites after lunch or for afternoon tea, even after a heavy meal.

Coffee and varieties of Gryphon tea are available in the outlet to go with the fluffy desserts.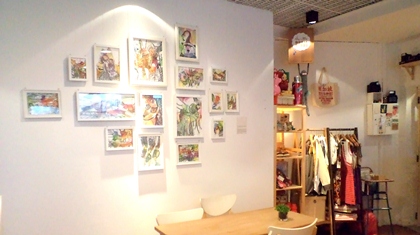 Inside the café, other than a wall dedicated to exhibiting paintings from local artists; there is also display of goods and cool stuff such as dresses, lomo cameras, note books and bags etc for sale.

Whole cake or bulk order for events are available in KKi Sweets, just call and make your order 5 working days in advanced.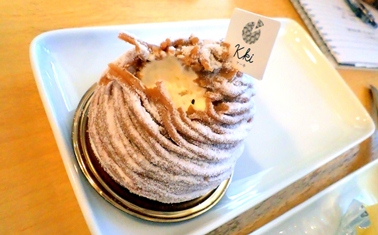 Mont Blanc - French Chestnut Paste with Fresh Cream centre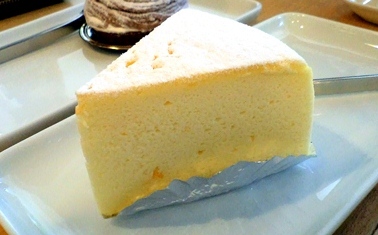 Caramel Souffle Cheese Cake
Address:
No. 7 Ann Siang Hill, Singapore 069791
Telephone No:
+65 6225 6650
Website:
http://www.kki-sweets.com/
Operation Time:
Tue - Sat: 12:00 - 19:00; Sun 13:00 - 19:00; Mon: Closed