Bangsar is simply just bursting with all sorts of interesting bars and one of them happens to be Knowhere Eatery & Bar. It's a couple of months old but if you're a Bangsar regular, you'd have seen it – it's located on the outer side of Telawi area, facing the busy main road (same row as McDonald's).
Knowhere's concept centres around magic, mystic and intrigue – a step into the bar will tell you why. The ceiling is peppered with small LED lights that resemble the night sky, while its heavily graffitied walls are plastered with psychedelic prints and motifs. If the cocktails don't make you trip, staring at these walls will.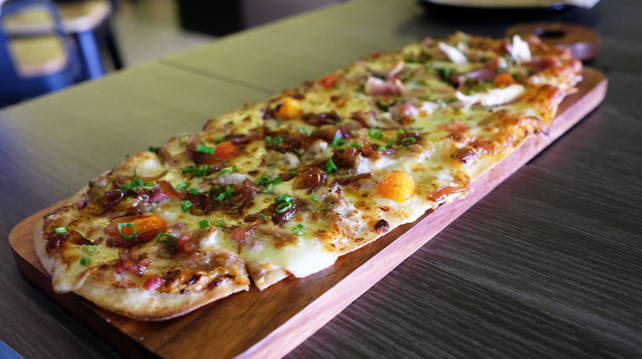 It's not all just décor though, because taste-wise, the bar's menu is just as colourful as its interiors. They offer sharing platters of meat and cheeses, seafood, chicken wings as well as a delectable selection of tapas. There're also meats on breads and pizzas that you can't miss. Take it from us and order the Duck Confit Pizza.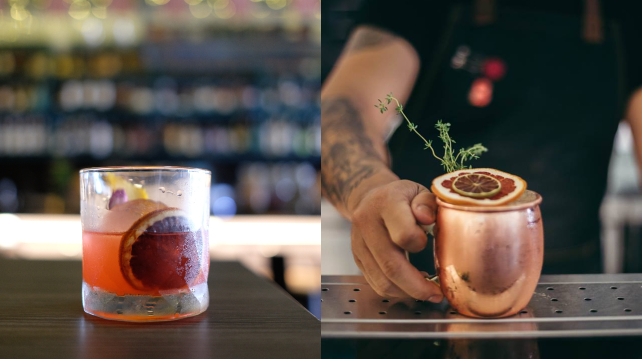 If you think they have a lot of food, wait till you see their beverage menu because it is astounding. They've got cocktails, whisky, vodka, gin, rum, tequila, mezcal, cognac, Tuak, wines, beers, ciders as well as champagne. Everything is priced reasonably for the locale – affordable for somewhere like this in Bangsar and if you're bringing friends, you could spend on more.
Happy hour starts at 4pm to 9pm every day here, so get going!
Address:
50 Jalan Maarof, Bangsar 59100 Kuala Lumpur, Malaysia.
Telephone No:
+6010 220 2358
Website:
https://www.facebook.com/knowherebangsar
Operation Time:
Sun – Tue: 4pm – 1am; Wed – Sat: 4pm – 2am