Ulam Goat Cheese Burger, Miso Mac & Cheese, Sweet & Sour Soft Shell Crab… are just one item from each category in LAPARbyHaus' food menu.
Incorporating Malaysian flavours into Western dishes has been done by so many. At a time when burgers are in and sandwiches are out, low carbs are in and high sugar is out; to stand out among the sea of takeaway food business, choice of ingredients is paramount.
Making food like making cocktails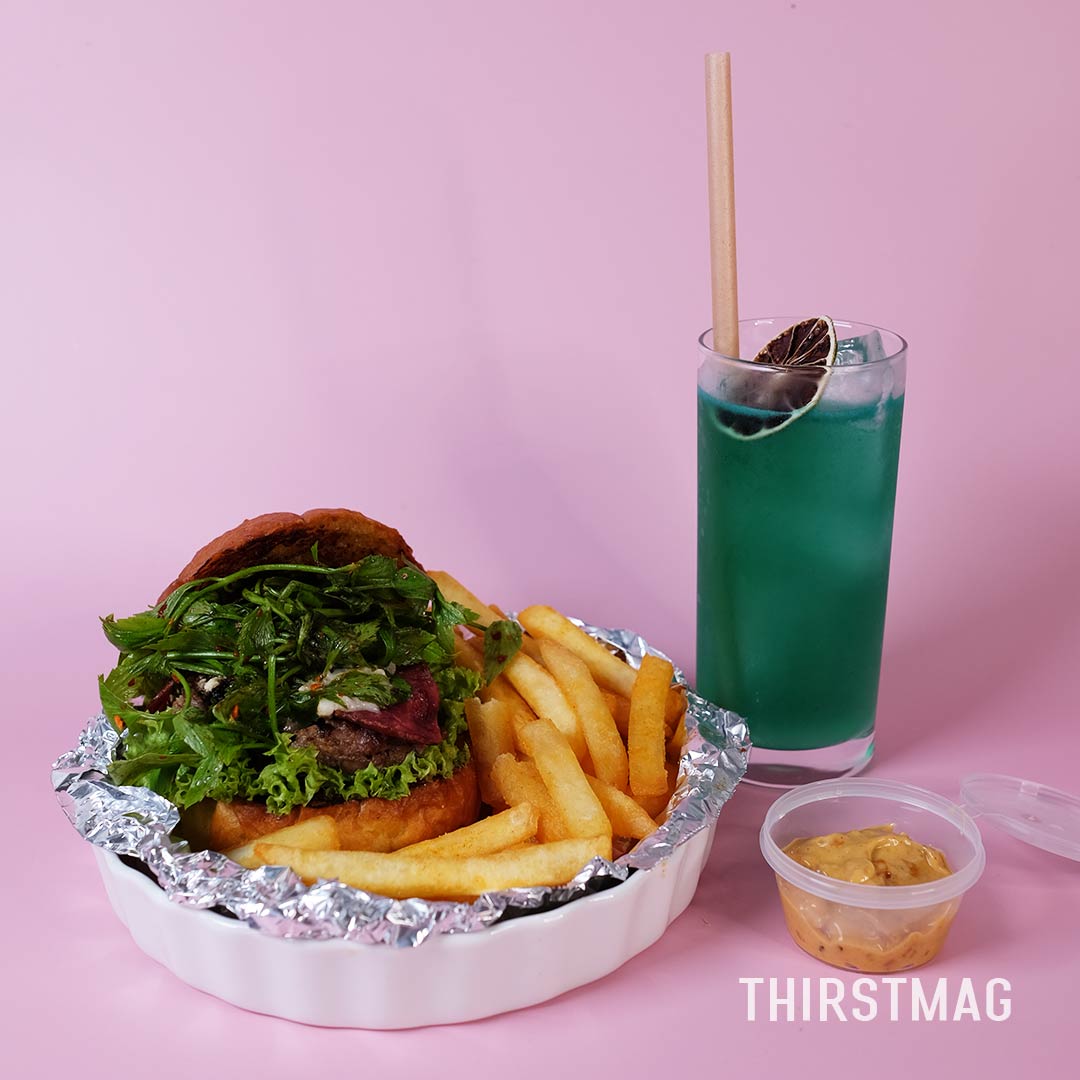 Ulam Goat Cheese Burger and Amboi sparkling mocktail
The act of balancing the right flavours and to come up with enough varieties that customers don't get bored with your menu, very much resembles the technique of creating a cocktail.
When asked how LAPAR came up with their menu, Erik Mohammed, a veteran bartender who had started his career first in the kitchen since 1997 before moving the bar, "I don't know how to explain it to you, but we did it like how we make our cocktails, adding Asian elements to European taste."
Like making an Espresso Martini the Teh Tarik way, or rasam in Old Fashioned.
Erik further elaborated with the example of their Chicken Thigh Sambal burger, that is basically ayam kapok with sambal golek in a burger instead of rice that is served with cheese, tomato and lettuce, comes with fat chips and their house dipping sauce.
To give it the restaurant feel, food are packaged the way when opened, it's presented neat like it would have been on a dish served.
The partners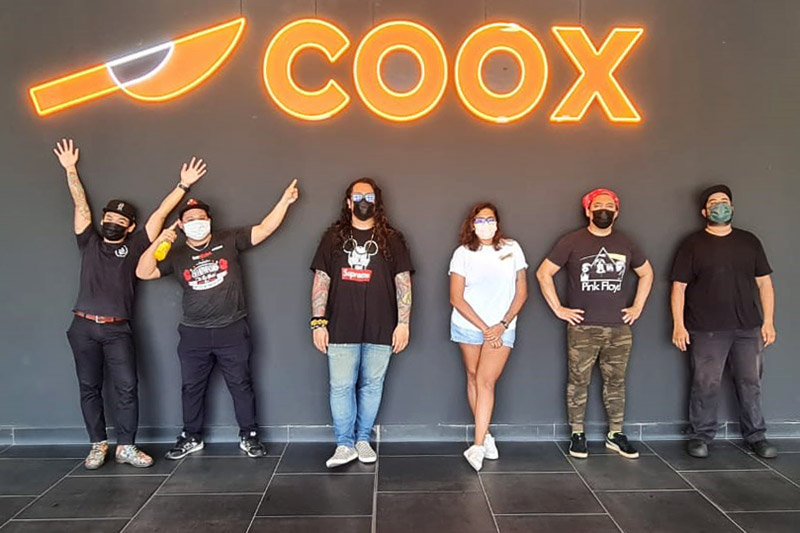 Partners in LaparbyHaus: (From left) Hendry Fox, Kai, Erik, Vee, Kay, Yogen
Not all six partners are bartenders, one of them is Chef Yogen who translates each partner's idea into food. Other than Erik and Yogen, they are the team from Haus Bartending: Kai, Hendry a.k.a Fox, Kay and Vee, each take care of different part of the business.
"All of us are like a family," said Erik in a phone interview over a coarse voice but remained enthusiastic despite a busy week of doing delivery, "We argued a lot but that's because we want to do the best for this new business."
It took only 3 weeks for LAPARbyHaus to hit the ground running from planning to launch. Most of the time was spent on research before that. At this point, the bar that Erik had wanted to open for year, Haus Bar already kicked off since late 2020. It only operated for a few of months before dine-in was disallowed again.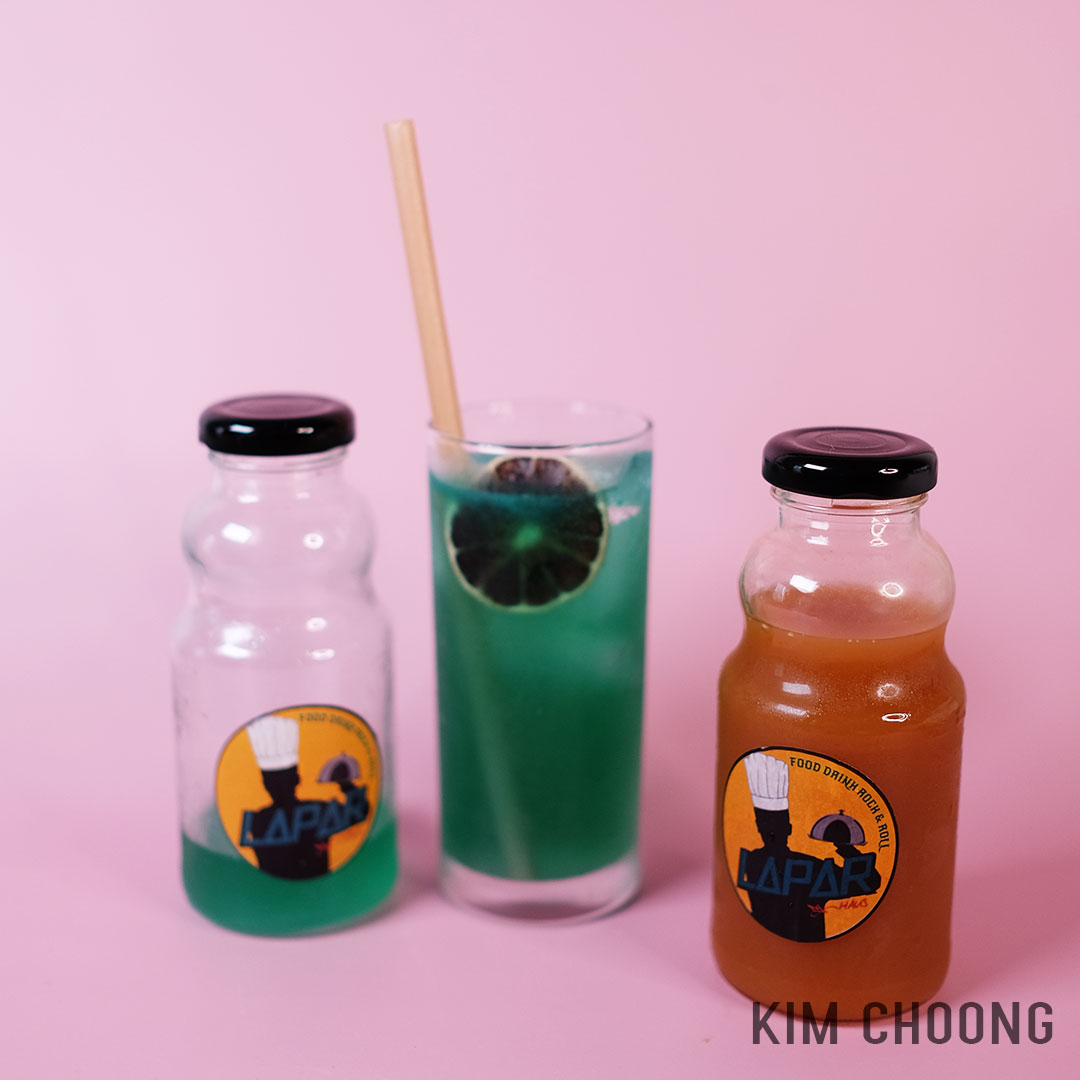 Some of LaparbyHaus' mocktails sprinkled with unicorn dust
Erik knew the bar industry won't pick up for at least another 2 years and had to find other means to survive. Cloud kitchen was his answer, so he went through at least eight of them in Klang Valley to see which suits their situation and budget.
Coox, a new cloud kitchen solution that promises to provide industry expertise with highly replicable and sustainable facility, seems to fit the bill.
With no rental required to start and deposit to be paid later, the partners in LAPAR only invested in the start-up capital for food and packaging.
Ever since it opened, orders have been flooding in. Friends and family have been showing support, not only out of respect but also admiration for Erik and the struggle of Malay bartending community over the years due to social stigma.
I think there is a chef inside every bartender. The craft of bringing out the best of ingredients by putting them together requires understanding of tastes and texture. Having to see bartenders put their drinks knowledge in food, is just as exciting as to try their drinks.
LAPARbyHaus is open seven days a week for pickup from Glo Damansara and delivery through the Coox web portal. They will soon be available on other food delivery apps.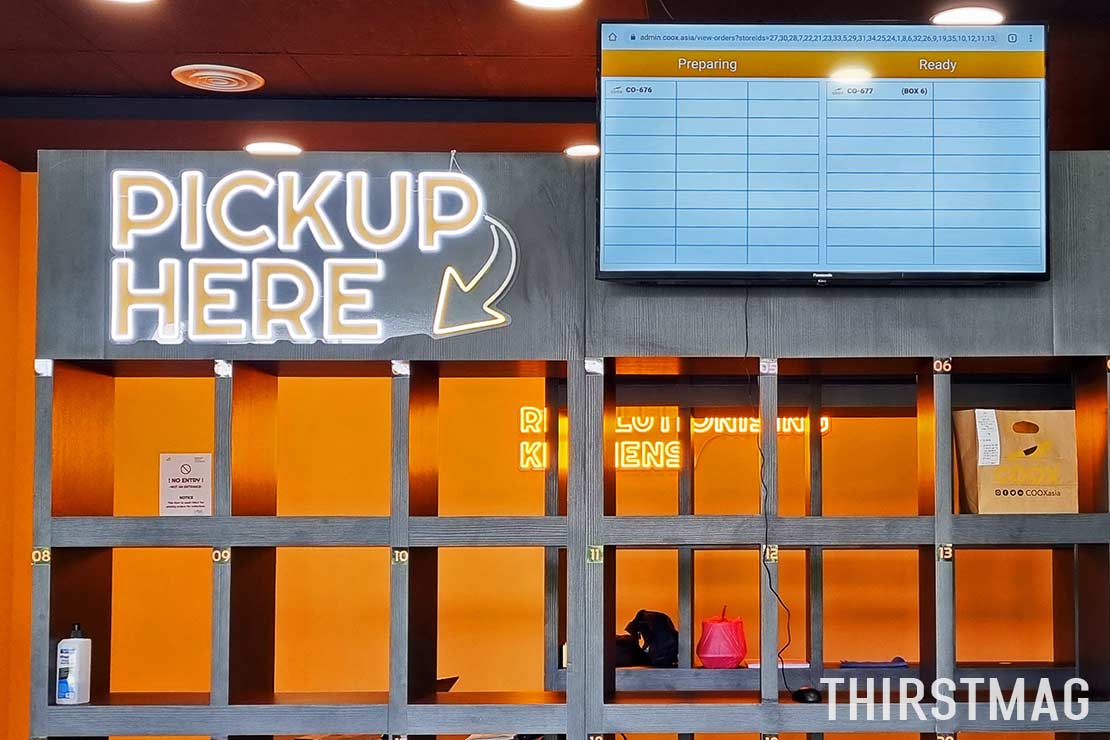 Pick up at Coox, Glo Damansara
If you are doing a pick up, here is what to note:
Open Coox Store in a web browser (not within your social media apps)
Select "Pickup" then make your order
There is a processing fee of RM1.10 per order and you can only pay by credit card
Note down your order number or screen shot the order
Go to Coox at Glo Damansara counter, stop at the drive through foyer or park first
There is a screen that shows if your order is ready for pickup
Find the pigeonhole where your order will be place
Leave
- T -