Premium nightclub Le Noir KL made its debut in TREC's Hive in late May. Le Noir was first established in Singapore in 2007 by Mark Brimblecombe, who is also the co-founder of Attica Singapore in 2004.
The 3-level club has a stage on the ground floor with daily performances by live band and dancers. The club occupies the first floor with six house DJs taking turns on the spin table while the top level is a rooftop terrace overlooking the beautiful KL skyline.
The luxury club had self-claim New York Mixsultant Joseph Boroski create a cocktail menu based on popular classics to suit the atmosphere and weather of the club's location. A few weeks prior to the opening of the club, Boroski travelled down to KL from Bangkok to train the bar staff in the preparation of house ingredients for the cocktails and to transfer his skills in making the cocktails.
We met Booji, the house bartender who made us their signature cocktails. Here are some cocktails to be enjoyed at different sections of the club: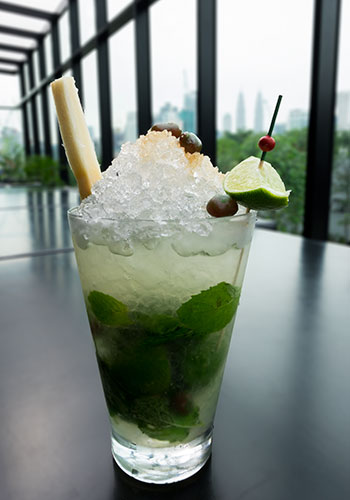 1. Mojito with black jelly beans (to go with the noir = black theme)
This refreshing cocktail piled with crushed ice and topped with demerara ice is a great starter drink to cool down with before anything else. Enjoy this while sitting out at the third floor alfresco area of the club. Order some food from Le Noir's kitchen.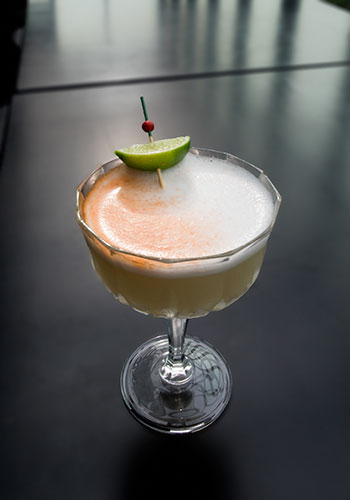 2. Daiquiri
After finishing the Mojito and a meal that prepares the stomach for the night, cleanse your palate with this citrusy cool cocktail. The foam on this cocktail is due to egg white in a dry shake to enhance the flavours. Drink it while it's cold.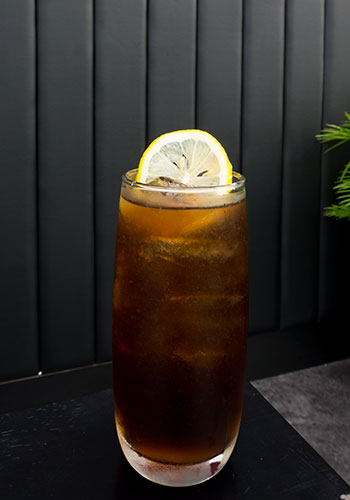 3. Long Island Tea
Moving to the ground floor for some live band performances, kick up the adrenaline with this drink that contains 5 different types of spirits.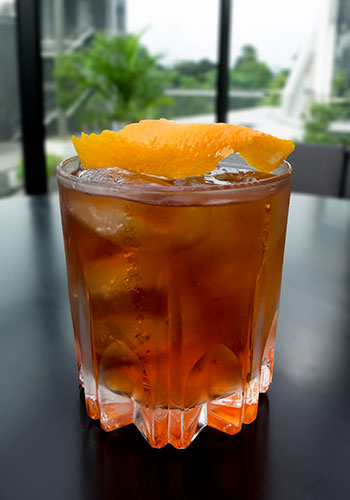 4. Negroni with housemade orange oil
Get on your feet for some dancing and head back up to the first floor for the DJs. This cocktail is for slow sipping, citrusy on the nose with a bitter after taste. Can't go wrong with a classy classic.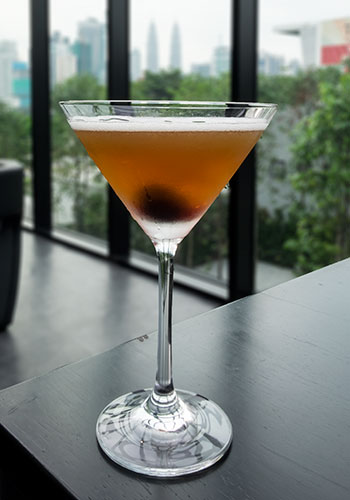 5. Manhattan
As the night grows and after several drinks, call for a night cap and try this variation with a herbally nose and bitter sweet after taste.
If you only want one drink, try either of these: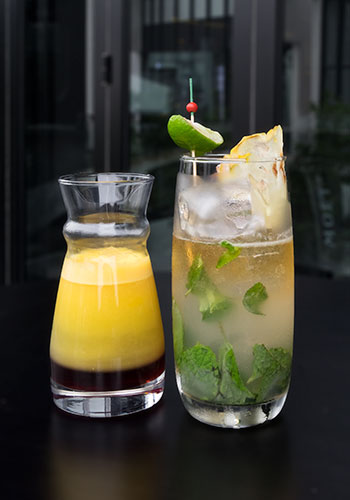 6. Mai Tai
Decide the level of tropical fruit taste for this drink with the pineapple, orange and grenadine juice served separately from the rum base concoction mixed with Le Noir homemade Orgeat syrup (almond) and lime juice.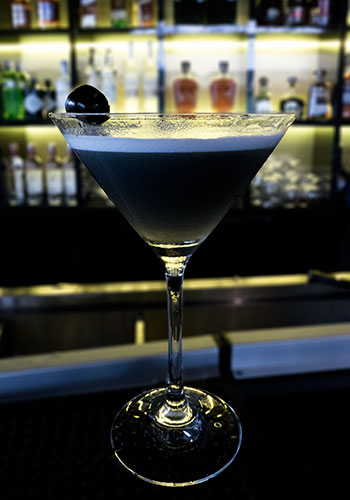 7. Something extra
A recipe still being fine-tuned, this unique cocktail with a signature black colour that resembles the outlet concept can be specially ordered at the outlet. Just ask for Booji and call for the "black cocktail".
Address:
Unit H-G-07, The Hive, TREC, Jalan Tun Razak, 50400 Kuala Lumpur, Malaysia.
Telephone No:
+6017 495 7217
Website:
http://www.lenoir.com.my
Operation Time:
17:00 - 03:00