Anyone staying in Subang Jaya would know that there isn't a quiet bar for a good cocktail in the neighbourhood, ever.
Since November 2020 however, a hidden bar taking up the space above Rata Restaurant in SS15 has cropped up, serving cocktails, spirits, wines and craft beers.
The rustic venue is decorated to mimic an underwater atmosphere. Part of the cement walls are painted in deep blue colour with motifs of the giant kraken and a neon submarine, and decorated with an antique diving helmet behind the bar.
"Left Surface" refers to leaving the water after a dive. As the body is almost weightless at that time, the floating sensation is like when the combination of good drinks, music and ambience that elevates one to a point of weightlessness.
As for the "42"… it was a memory error. It was thought to be the lot number, but it wasn't. Somehow it stuck, and since the bar logo was already designed the owners decided to just go with it.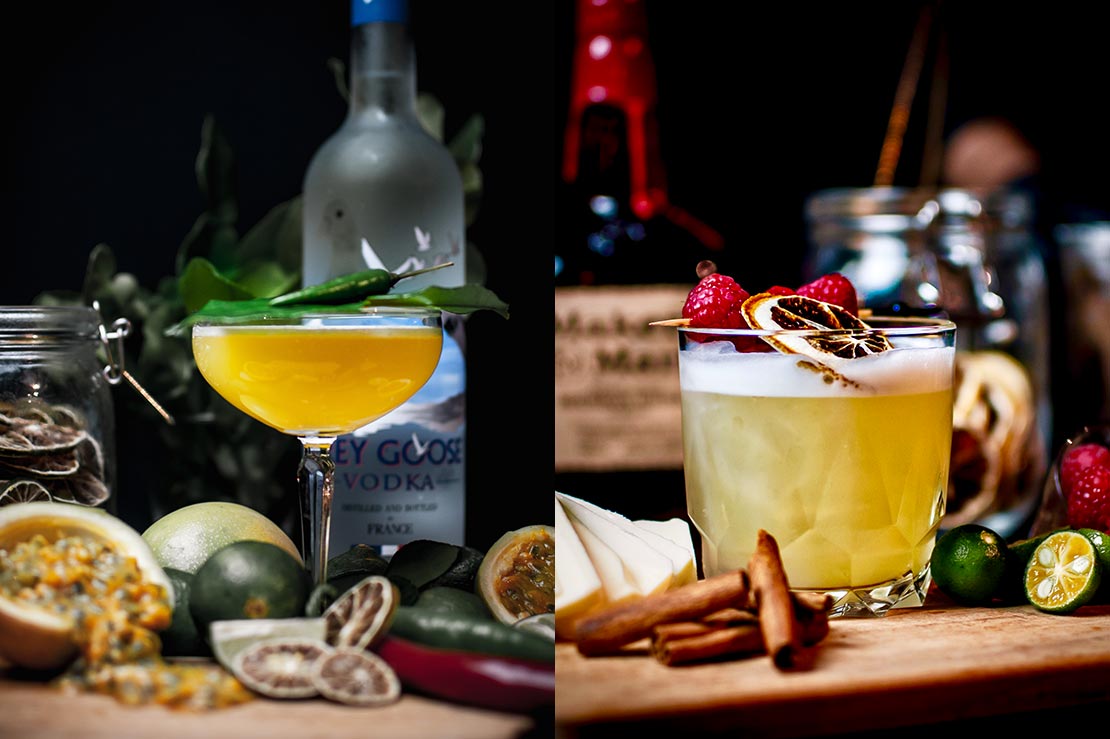 Cocktails at Left Surface 42, Subang Jaya
Bottled cocktails are prepared upon ordering by the two anchor bartenders of LS42 with fresh ingredients. Reasonably priced at RM40-RM45/250ml and RM80/500ml, the drinks can be kept for up to 3 days in the fridge.
Bottled cocktail options: Cili Padi, Pina Colada, Whiskey Sour, Purple Haze, MayDay, Jungle Bird and Poison Ivy
Order from their Instagram profile and have them delivered to you or opt for self-pickup. MCO order time: 11am - 8.30pm
Address:
25A, SS15/5A, SS 15, 47500 Subang Jaya, Selangor, Malaysia.
Telephone No:
+6019-236 6735
Website:
https://instagram.com/leftsurface42
Operation Time:
Wed - Mon: 4pm - 12am, Closed Tuesdays